Who Will End Up With the Malaysia Airlines Black Box?
Ukrainian rebels say they have no problem handing it over.
— -- Ukrainian rebel forces have reportedly found the black boxes of the downed Malaysia Airlines plane amid the scattered debris.
Moscow-based wire agency Interfax has reported that Ukrainian rebel forces have the black boxes and have agreed to hand it over to the Russian-run regional air safety authority.
It is important to know who has the black box because that organization will control the release of the data recordings and information from on board before the plane hit the ground.
Malaysia Airlines Passenger Plane Goes Down in Ukraine, 295 Believed Dead: Officials
FAA Issued Warning Prohibiting Airlines From Flying in Contested Ukrainian Airspace
Malaysia Airlines Flight 17 Goes Down Over Ukraine
Russian authorities have the ability to read out both the cockpit voice recorder and the flight data recorder, former U.S. National Transportation Safety Board accident investigator Tom Haueter told ABC News.
Though the circumstances surrounding the crash are still under investigation, the U.S. government believes that the 777 jetliner was brought down after being hit by a surface-to-air missile. If that is the case, the black boxes may not reveal much because they are often used to determine whether there was pilot or mechanical error that played into the incident.
If MH17 was hit by a missile, it is unlikely that the pilots and crew had any idea that they were being tracked by the weapon since commercial airplanes do not typically have that technology.
The rebels, described as armed Russian separatists who call themselves the Donetsk People's Republic, have issued a statement via their spokesman saying they will cooperate with authorities.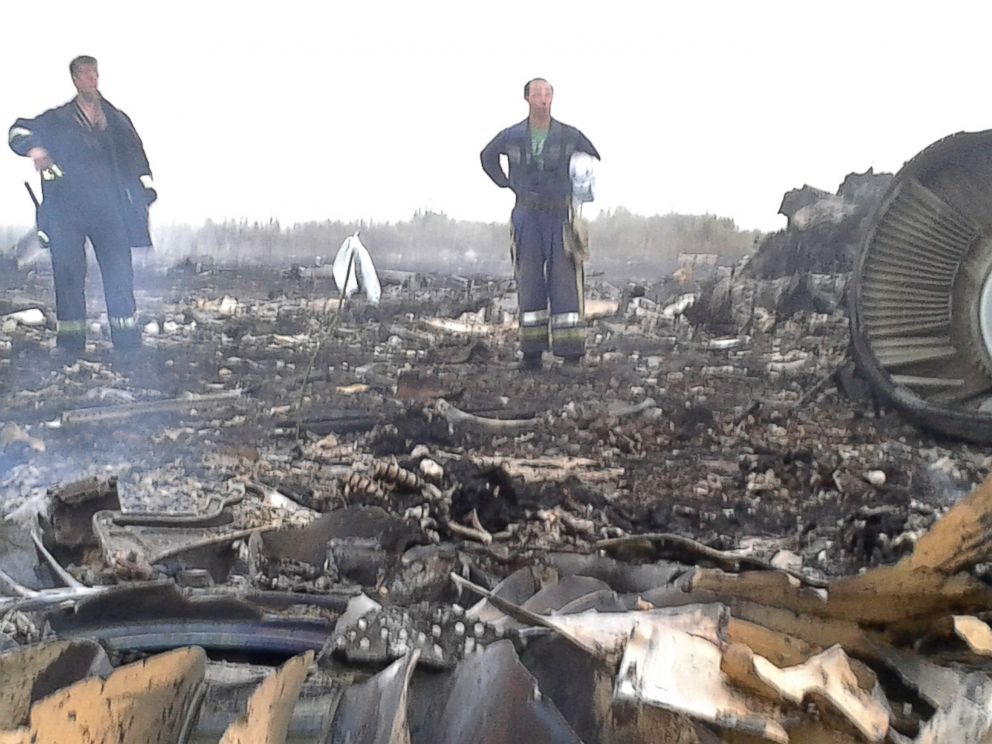 "Of course, we most likely will give them to the Interstate Aviation Committee (IAC), to Moscow. High-level experts, who will be able to determine exactly the reason of the catastrophe, work there, though it is clear," Andrei Purgin said to Interfax.
Black boxes are used to review information from the flight data recorder and cockpit voice recorders and, if it is intact, officials could be able to determine whether the pilot was aware of any problems before the plane was downed.
Malaysia Airlines Flight 17 had 280 passengers and 15 crew members on their Kuala Lumpur-bound flight that took off from Amsterdam this afternoon.