When ex-Marine Amir Hekmati addressed reporters Tuesday for the first time after being released from an Iranian prison, he said that he stayed strong through "very inhumane and unjust" "pressures" in detention because he "didn't want to let any of my fellow Marines down."
The happy and now-healthy-looking 32-year-old Hekmati did not get into what exactly he meant by the "pressures" that had been put on him, but a post on a website managed by the Hekmati family in March 2015 paints a grim picture of the trials Hekmati allegedly suffered while in Iran's infamous Evin Prison. Hekmati had been arrested in August 2011 and accused of espionage. He was convicted in a secret court and sentenced to death. Though that ruling was later overturned, he stayed in prison.
The list of alleged abuses during his time in detention, "gathered from accounts by [Hekmati's] family in Michigan, his extended family in Iran and from Amir himself," includes what the family described as "torture, abuse and mistreatment" at the hands of prison officials.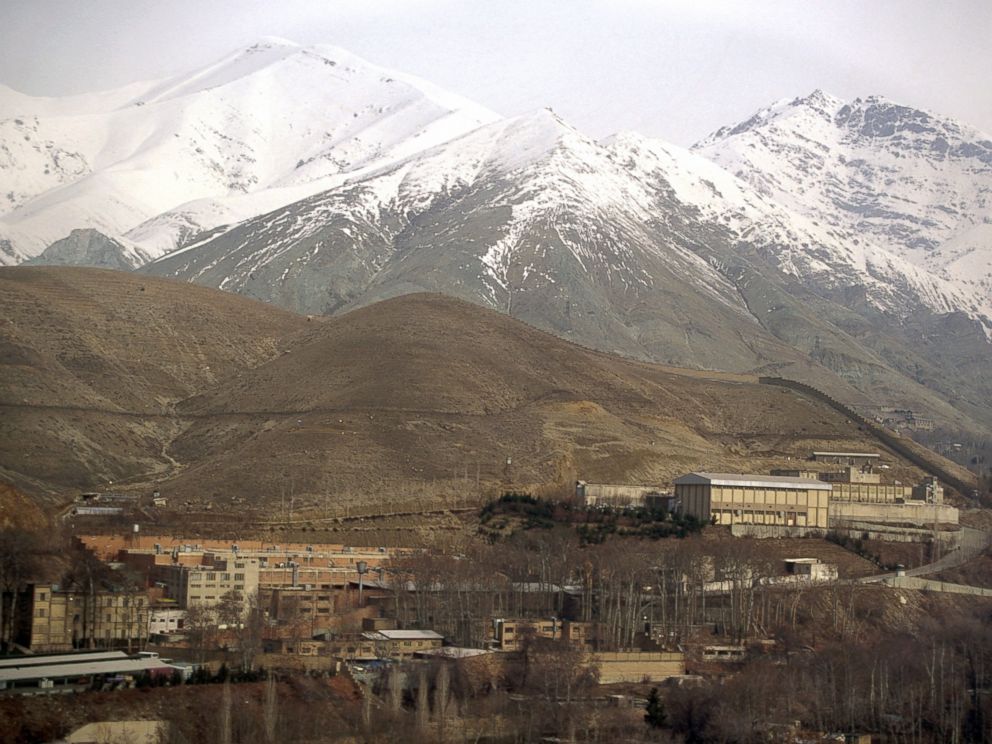 Solitary Confinement, Sleep Deprivation, Forced Drugging, Electric Shocks
On their website, the Hekmati family alleges that for the first four months of his detention, Hekmati was held in a cell that was just three feet by three feet. His hands and feet were "constantly shackled."
For more than a year, they claim, Hekmati was kept in solitary confinement – so long that he developed "severely limited vision." He was also placed in "stress positions for extended periods" and cold water was poured in his cell to keep him from sleeping, the family wrote.
"Amir was forcibly given drugs, such as lithium, by prison officials. Officials would intentionally and abruptly stop this medication to induce a painful withdrawal response," they wrote.
Hekmati was also interrogated by Iranian officials and subjected to electric shocks to his kidneys, whips to his feet and the young man "endured mental torture through threats, insults and humiliations." The family said he was told at least once, falsely, that his mother had been killed in a car wreck.
'It Breaks Our Heart'
The conditions became so bad as the years dragged on that Hekmati twice went on hunger strike.
"It breaks our hears to know our brother has suffered through torture, abuse, and mistreatment for committing no crime," the family wrote in a May 2015 post. "It hurts us even more knowing that he is risking solitary confinement for choosing to starve himself in hope that action will finally be taken and his case will finally move forward and he will be one day closer to coming home and being reunited with our family."
An official at the Interests Section of the Islamic Republic of Iran in the Pakistani Embassy in Washington, D.C. declined to comment beyond saying, "as you said, these are all allegations made by his family member[s]." A representative from Iran's Permanent Mission to the United Nations in New York did not immediately respond to a request for comment.
Hekmati was freed over the weekend along with four other Americans held in Iranian prisons. In return, the U.S. released seven Iranians either in American prisons or awaiting trial for sanctions violations and withdrew its campaign to extradite and try 14 other Iranians abroad. Iran also promised in the deal to help locate and return former FBI agent Robert Levinson, who disappeared from Iran's Kish Island in March 2007.