— -- A fiery explosion on a bus in Jerusalem today was a terror attack caused by a bomb, the head of the Jerusalem police said.
The explosion was in the lower back side of the bus where the engine is situated, an eyewitness told ABC News. The explosion also set fire to a second bus that had no passengers on board.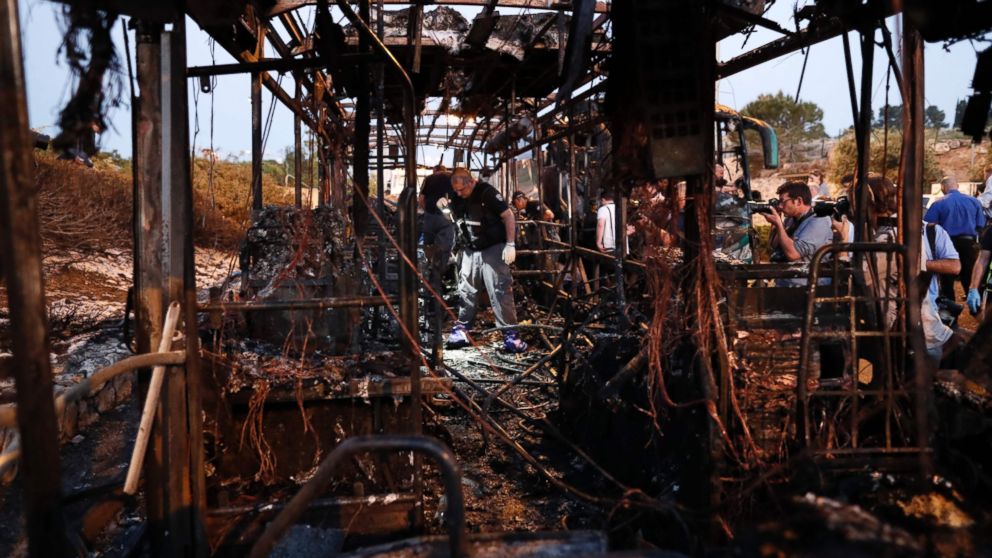 No fatalities were reported but over a dozen people were injured, including two people in serious condition, according to the Magen David Adom rescue service.
The Jerusalem police chief said one of the two wounded was in critical condition and may be the person who carried the device.