Food and a show take a whole new meaning at ROGO's, a restaurant where customers can watch their food travel through spirals, around twists and down steep slopes on the way to the table.
The establishment, which opened Nov. 21 in Abu Dhabi in the United Arab Emirates, comes with a roller-coaster theme, featuring over 30 different tracks equipped with multiple loops and twists, three of which are attached to the first worldwide tornado spiral. Food is delivered at speeds between 3 (for straight pathways) and 12 (for loops) mph from the kitchen to the table.
"Our technology makes dining fun as it transports both cold and hot food and drinks along the multispiral, double loop and tornado tracks," Jessica Wadih al-Absi, the chairwoman and CEO of the Abu Dhabi restaurant operator Group JWA, told Gulf Business, a Middle Eastern business magazine.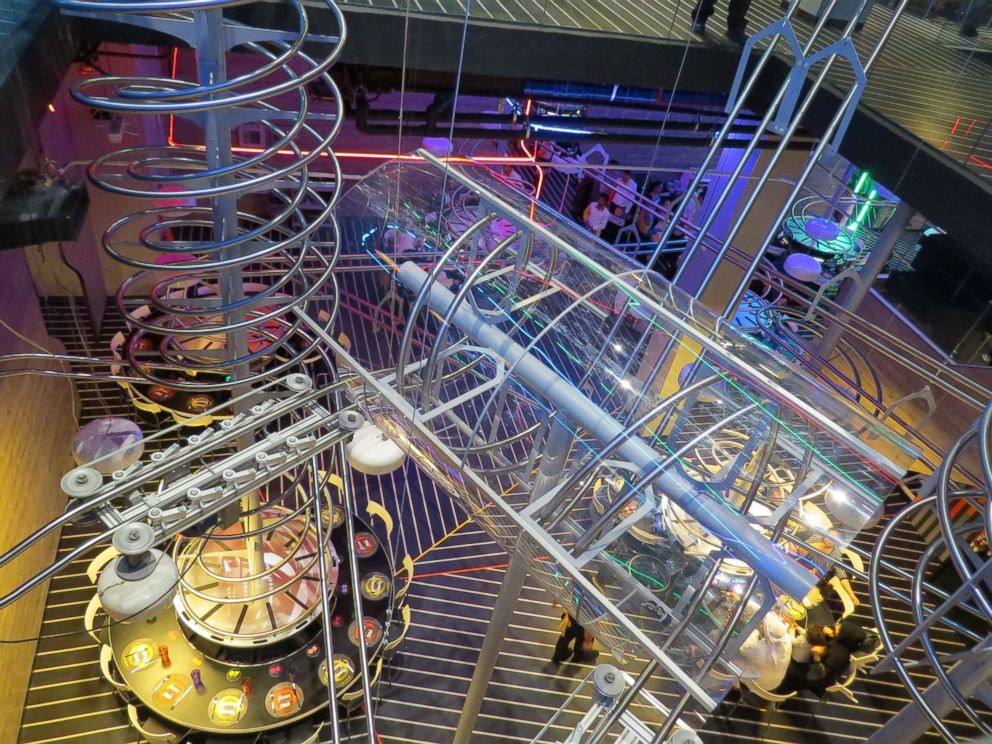 The restaurant is the largest in the system of roller-coaster themed restaurants set up by HeinMack GmbH, which Group JWA, a licensed partner, bought the rights from to set up the Abu Dhabi location. The establishment also owns the world's first tornado spiral and has become a popular location, with long lines outside and waiting times of over 30 minutes.
Customers can frequent the 14,000-square-foot space located inside the Yas Mall and have the option of ordering their food using handheld devices such as tablets. Food and drinks are delivered in pots, jars and other containers and are tightly secured to prevent anything from falling or spilling while on the ride.
"The guest may interactive be part of the concept (e.g. the customers turn the table tops to get their food)," Richard Jeschke, the CEO of German company HeinMack GmbH, told ABC News today in an email from Nuremburg. "Especially families enjoy the fun factor, ordering their food via a digital menu (tablet) and watching their dish sliding down the tracks doing sharp turns, overcoming spirals and going through the loops."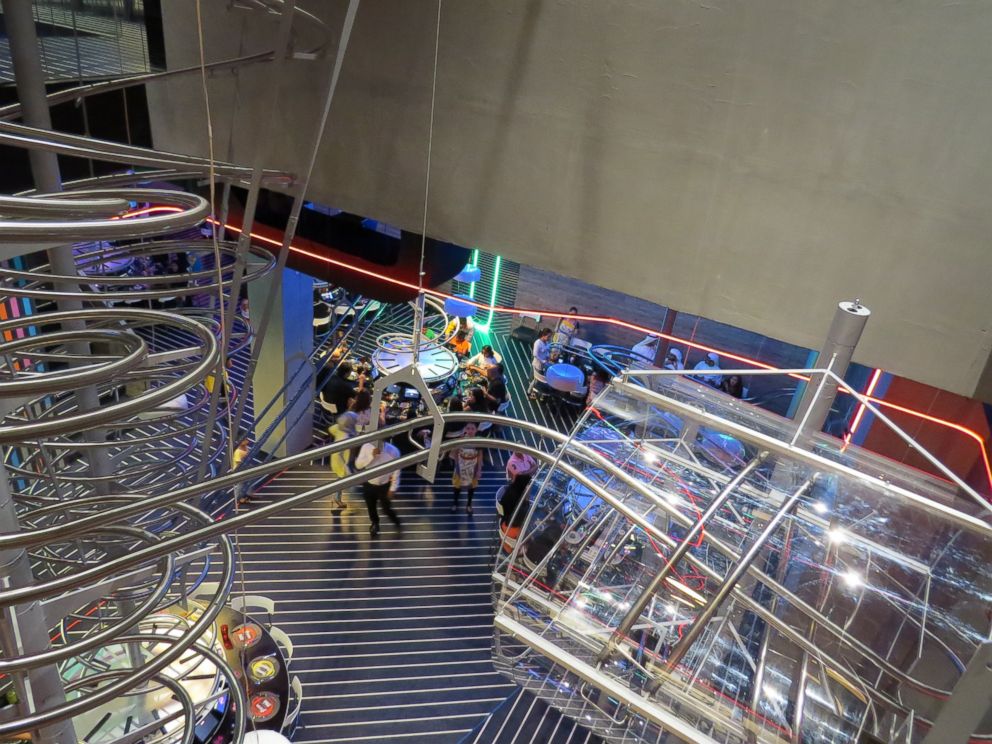 The system consists of over seven locations: four in Europe and three in Abu Dhabi, Kuwait and Sochi. Future restaurants are planned for the United Kingdom, Russia, China, Germany and Poland next year. There are no immediate plans to enter the U.S. market.
Group JWA Sal did not return calls or emails for comment to ABC News.