PYEONGCHANG, South Korea -- Heating pads and long padded coats are hot items in Pyeongchang, South Korea, as the athletes and visitors gear up for the Winter Olympics' opening ceremony on Friday.
An estimated 35,000 spectators will watch the ceremony as they brave freezing temperatures and this region's notorious biting winds for hours late in the evening. The $58 million main stadium was built without a roof or central heating.
At a rehearsal Saturday for the opening ceremony, the weather was 6 degrees Fahrenheit with a wind chill factor of 7 degrees below zero -- so severely cold that audiences walked out in the middle of the rehearsal, according to local reports. Some hoping to buy warm drinks could not even withdraw cash because ATM machines were frozen.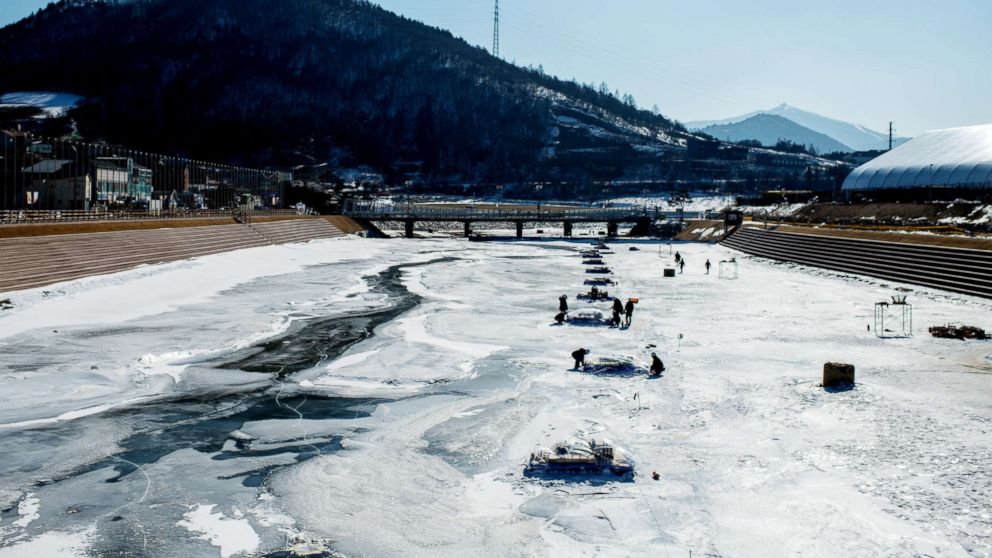 "I was sitting on the second level and ... I started to feel drowsy after 10 minutes. I began to feel stinging pain [in my toes] after an hour even though I had put on hiking boots and two pairs of hiking socks," a male audience member in his 40s was quoted as say in in JoongAng Ilbo.
Pita Taufatofua, a cross-country skier from Tonga, will not appear topless with his ta'ovala, a traditional Tongan skirt, on Friday. "I want to still be alive for my race. It's going to be freezing, so I will be keeping nice and warm," said the 200-pound, 6.2-foot-tall Taekwondo athlete who marched topless and oil-covered at the Rio 2016 Summer Games opening ceremony.
Each ticket holder will receive at the ceremony six items to combat the biting cold including a windbreaker, a lap blanket, a knit cap, a heated seat cushion as well as hand and feet warmers. Inside the stadium, wind screens are situated in every corner where the chilly wind blows in. The venue is prepared with 18 heated rest areas and 40 large roll-around gas heaters between aisles.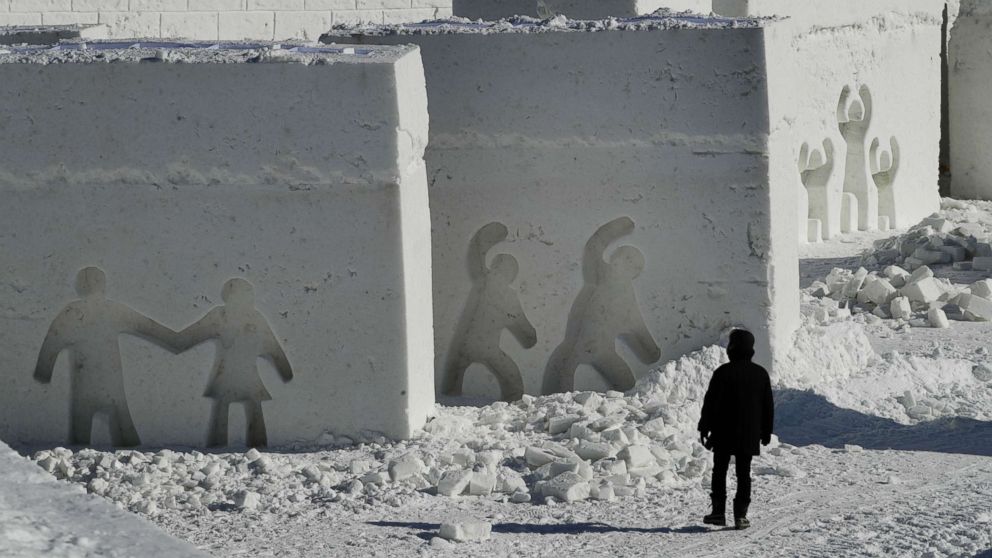 But for many who will start standing in lines three and a half hours before the opening would have to battle against the cold during the hours-long line waiting to pass through the security screening to enter the stadium.
"I think people should be sensible, particularly for the opening ceremony, where some people would be spending a few hours out in the cold," International Olympic Committee spokesman Mark Adams said Saturday. "So they need to wrap up and prepare properly."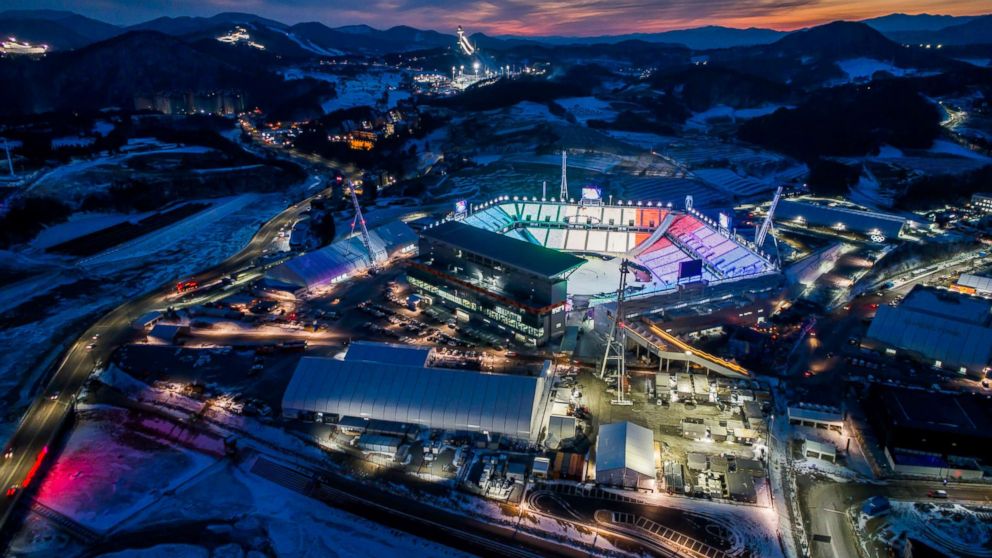 "I heard some people aren't coming here because of the cold weather, but I want to tell you we've prepared thoroughly for that. Don't worry," said Lee Hee-beom, president of the Pyeongchang Olympic Committee.
This year's Winter Olympics is widely expected to be the coldest since the 1994 Olympics in Lillehammer, Norway.
ABC News' Clark Bentson, Hakyung Kate Lee, and Yejin Jang contributed to this report.