French authorities have arrested four people amid fears that they were planning a terror attack.
Interested in
?
Add as an interest to stay up to date on the latest news, video, and analysis from ABC News.
One of the people arrested was already under house arrest for suspected contacts with ISIS.
France's Minister of the Interior, Bernard Cazeneuve, said one of the people arrested may have been in contact with members of ISIS in Syria. Cazeneuve described the other three arrested as "his associates."
"There are reports that the chief suspect might engage in violent actions in France and could have been in contact with people in Syria, members of the Islamic State group," Cazeneuve told French media. "Verifications are underway."
All four arrested are between 21 and 30 years old and were born in France, the Associated Press reported, citing anonymous judicial and police officials. One of the people arrested was a woman.
Further information on those arrested was not immediately available.
A search found an unused Kalashnikov cartridge, SIM cards, USB cards and a gun for firing blanks, according to AP.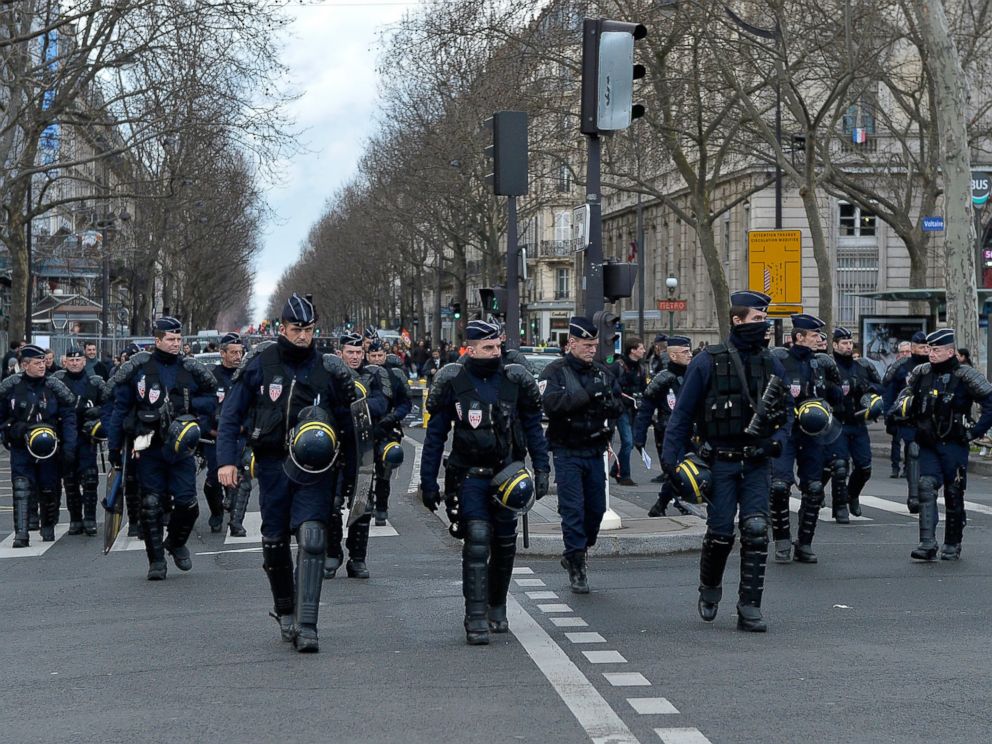 Tensions have been high in France since a terrorist attack on Nov. 13 killed 130 people.
Since the beginning of the year, French authorities have arrested 74 people in connection with a threat to national security, Cazeneuve said. Those arrests yielded 37 indictments, 28 imprisonments and eight cases of judicial supervision, he said.
Cazeneuve said that given the exceptionally high threat level, intelligence agencies are "working more intensely than ever."
"I therefore urge everybody to exercise extreme caution with respect to information circulating about an imminent act of violence," Cazeneuve said, adding that those types of arrests are made "every day."