— -- French police investigating the coordinated attacks on Paris carried out more than 150 raids across France overnight, arresting 23 people and placing 104 people under house arrest, according to the French Interior Minister.
It's also been confirmed 31 weapons were discovered.
French Prime Minister Manuel Valls announced early Monday the "administrative searches" happened overnight local time.
The raids come less than 12 hours after French jets began bombing targets in eastern Syria connected to ISIS, which has claimed responsibility for the attacks that left at least 129 people dead and 352 wounded.
Seven of the people suspected of carrying out the six separate attacks Friday were killed, but the French national police Sunday released the name and photograph of an eighth suspect, announcing an international manhunt for a man described as "dangerous."
Officials told ABC News that Salah Abdeslam, a 26-year-old French national who was born in Brussels, is believed to be the gunman who led the team shooting at people in restaurants and bars. Officials said he is one of three brothers: One of the three, Brahim Abdeslam, died during the attacks and another was detained in Belgium.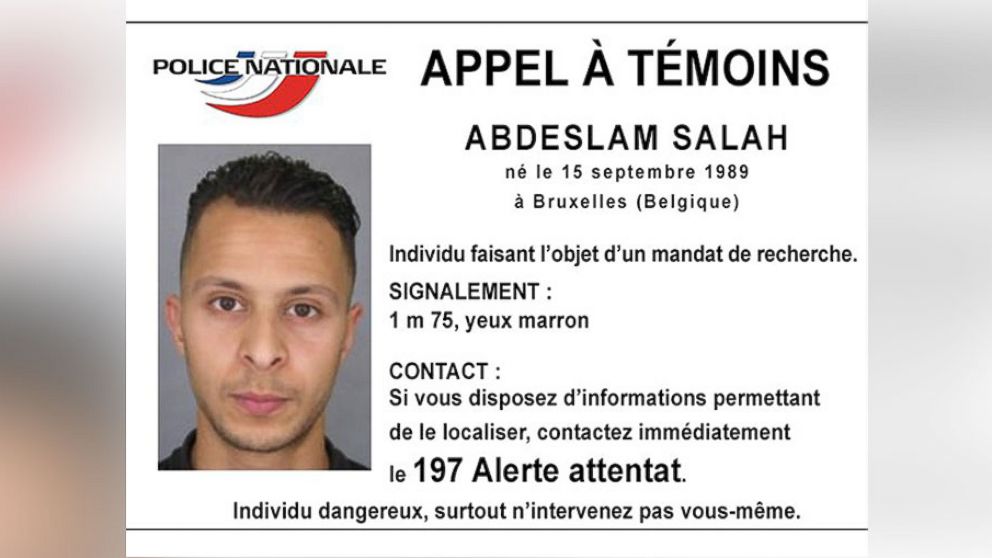 The attacks, carried out at a stadium where the French national soccer team was playing Germany, a concert hall where the U.S. band Eagles of Death Metal was playing, and at restaurants and cafes, were prepared in Belgium and the suspects received help in France, French Interior Minister Bernard Cazeneuve said Sunday.
Over the weekend, police detained several people in France and Belgium, including two men in Belgium who officials say were directly involved –- indicating authorities believe at least 10 people played a role in the complex assault.
Some of the men under arrest had been tracked to Belgium after being spotted on surveillance tape in a rental car purportedly used in one of the shootings. One car apparently used in the attack was discovered Sunday with "several" Kalashnikov rifles, the Paris prosecutor said.
Two of the deceased gunmen have been identified by French officials: 29-year-old French citizen Omar Ismail Mostefai and another man whose photo appears on a Syrian passport. However, authorities are carefully examining the authenticity of the passport, which shows the man slipped into Europe through Greece, then Serbia and Croatia in early October and then eventually to France, according to European officials.
Two of the suspects who died during the attack were French nationals living in Belgium, officials said Sunday. One of the dead attackers lived in the Brussels suburb of Molenbeek, where raids took place Saturday, and a second attacker lived in the broader Brussels area, a Federal Prosecutor spokesman told ABC News.
In memory of the victims, the 28 member states of the European Union will join France in a minute of silence Monday at noon Paris time, and President Obama ordered that the U.S. flag fly at half-staff all week.
Public cultural establishments, including museums and theaters, are expected to reopen Monday afternoon in Paris and its surrounding suburbs, said the Minister of Culture and Communication.
Get real-time updates as this story unfolds. To start, just "star" this story in ABC News' phone app. Download ABC News for iPhone here or ABC News for Android here.