MOSCOW — -- The launch of Hillary Clinton's 2016 presidential campaign has proved an unexpected test of Russia's controversial so-called "gay-propaganda" law.
The independent, opposition TV channel, Dozhd TV, decided it was obliged to include an "18+" age-rating on the video announcing the launch of Clinton's campaign because it features a gay couple holding hands. Clinton's campaign released the video Sunday to formally announce her run.
As the video briefly shows the gay couple holding hands, a voice-over from one of the men says, "I'm getting married this summer to someone I really care about."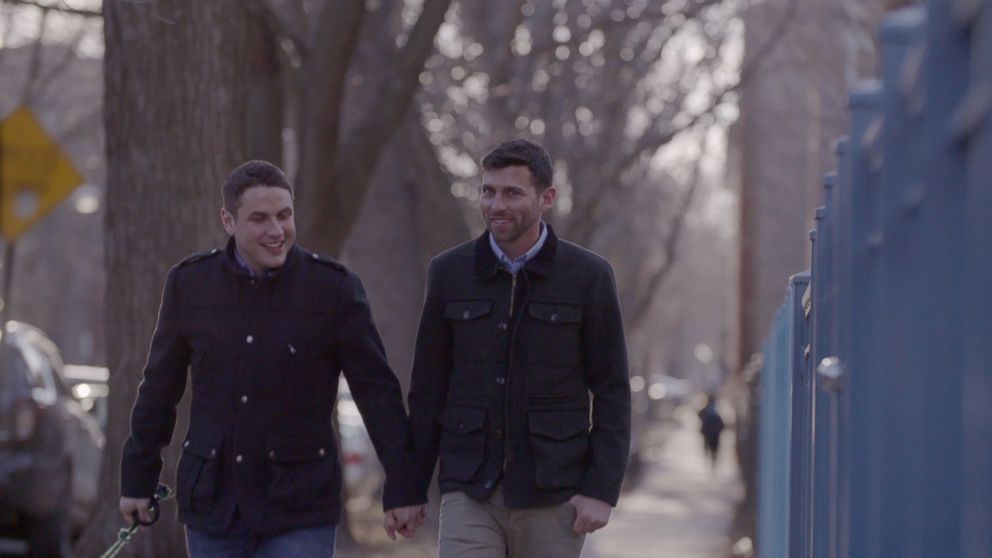 A spokesperson for Dozhd TV told ABC News that it had decided to include the age warning in order to avoid risking falling foul of the Russia's so-called "gay propaganda" law, which bans the promotion of "non-traditional" relationships to minors.
In practice, the law is so loosely worded as to effectively prohibit the showing of homosexuality in any form to people under 18. Those convicted of violating the law face a sizeable fine. Russian children's books and sex education manuals have previously been deemed in breach of the law and their authors prosecuted.
Dozhd said that it had acted preemptively and that it had received no instructions from the Russian authorities.