DEIR EL-BALAH, Gaza Strip — -- A dozen Israeli tank shells struck a hospital in Gaza today, killing four people and injuring 60, witnesses and Gaza health officials said.
ABC News was present when one of the shells struck Al Aqsa Martyrs hospital today and witnessed a traffic jam of ambulances as the hospital tried to evacuate patients and other ambulances tried to bring wounded patients to the emergency room.
"The hospital is coming down over our heads. They bombed fourth floor, the second floor, the third floor, the medical ward the surgical ward, ICU," Jabul Abu Miri, emergency room nursing supervisor, told ABC News.
"The medical team is a target, the nurses is a target, the doctors is a target," Abu Miri said. "How we can do our work? We are soldiers in the army? No, we are not soldiers.... We are doctors and nurses treating the patients. We are not doing anything."
The hospital tried to evacuate its patients.
"We don't know what to now, really we don't know what to do... Now many patients injured, people injured from the street coming here... How we can do this, what we can do for them?" Abu Miri said.
Abu Miri said he was unaware of a reason for Israel to target Al Aqsa hospital.
"I don't know, I don't know really... Why? Why the hospital?" he asked.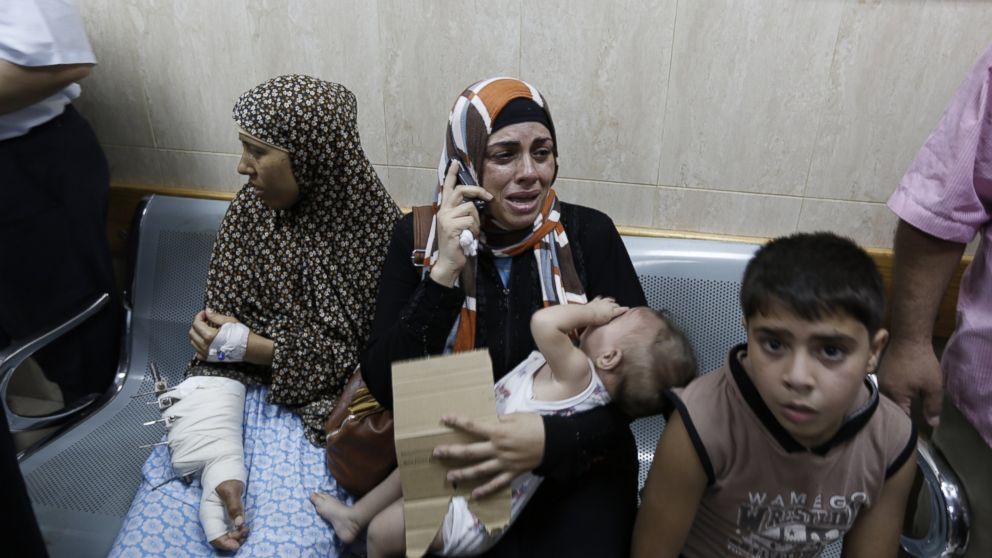 Al Aqsa is the second hospital that has been hit by Israel in its Gaza offensive. The al Wafa rehabilitation hospital was evacuated late last week following numerous phone call warnings from the Israel Defense Forces.
The rehab facility had gained attention earlier in the conflict when a group of foreign activists moved in to be alongside the 17 patients who remained there because their conditions prevented them from being evacuated. Nevertheless, they were moved last Thursday to a nearby hospital as Israel struck targets that rattled the facility.
The IDF released aerial photos today that they claim show the locations of Hamas rocket launch sites placed dangerously close to civilian sites. The photos claim to show rocket launchers inside the grounds of a mosque and a playground as well as a rocket launcher that appears to be adjacent to al-Wafa hospital.
Joe Catron, an American who spent hours at al Wafa in the hopes of deterring Israel from shelling the facility, said he was never aware that a Hamas rocket launcher was next to the hospital.
"If it was there I never heard it used. I know what a rocket launch sounds like and the loudest noise I've heard was shelling from the Israeli side," Catron told ABC.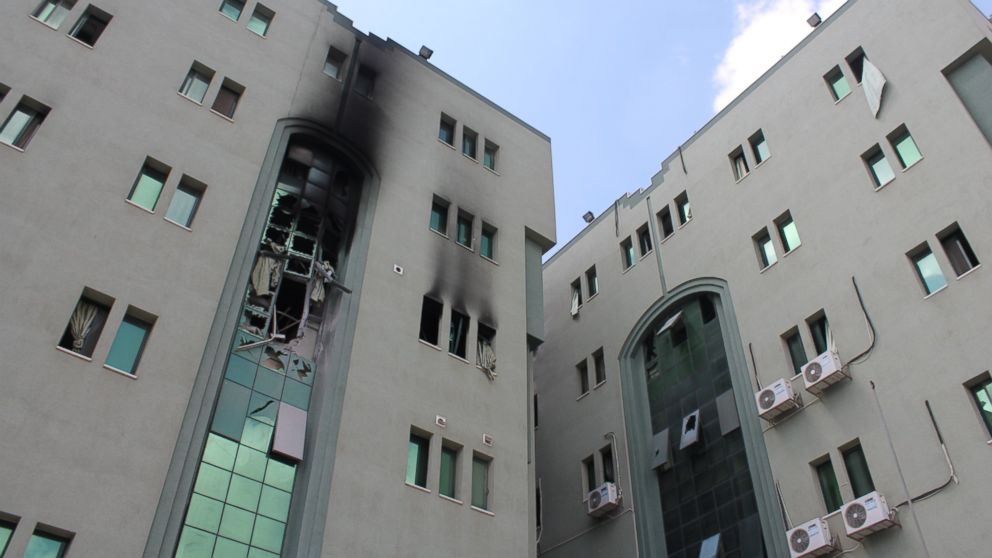 The casualty toll in the Gaza battle has now claimed 550 Palestinian deaths as well as 3,350 wounded, along with 27 Israeli deaths.