GlaxoSmithKline (GSK) Fined $488.8 Million for 'Massive Bribery Network' in China
Five former GSK employees deported from China.
September 19, 2014, 11:38 AM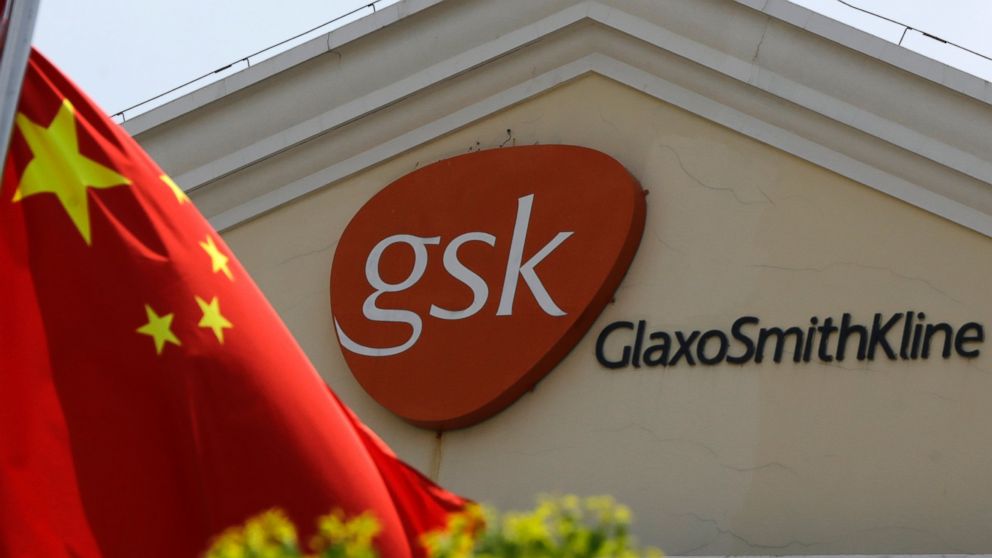 BEIJING— -- China has fined the British pharmaceuticals giant GlaxoSmithKline (GSK) $488.8 million (3 billion Yuan) for a "massive bribery network" to get doctors and hospitals to use its products. Five former employees were sentenced to two to four years in jail, but ordered deported instead of imprisoned, according to state news agency Xinhua today.
The guilty verdict was delivered after a one day closed door trail in Changsha, the capital city of Hunan province. The fine was the biggest ever imposed by a Chinese court.
The court gave Mark Reilly, former head of GSK Chinese operations, a three-year prison sentence with a four-year reprieve, which meant he is set to be deported instead of serving his time in a Chinese jail. His co-defendants received two to four years prison sentences with reprieves.
Reilly was accused of operating a "massive bribery network" in May. The police said it is believed Reilly authorized his salespeople to pay doctors, hospital officials and health institutions to use GSK's products since 2009.
Chinese authorities first announced the investigation on GSK in July 2013. The police said the company had funneled up to 3 billion Yuan to travel agencies to facilitate bribes to doctors and officials. The money was the exact amount of the fine.
Throughout 2012 a stream of anonymous emails alleging bribery authorized by senior staff at GSK were sent to Chinese regulators, according to media reports. Atthe beginning of 2013, the anonymous emails began to arrive at GSK headquarter in London, along with a sex tape of Mark Reilly and his Chinese girlfriend, according to media reports.
The charges claim that GSK hired Shanghai-based investigator Peter Humphrey and his American wife, Yu Yingzeng, to locate the whistleblower. The Humphreys were detained and charged with illegally obtaining phone logs, travel records and other data which then they put in a report to GSK.
GSK released a statement of apologies to the Chinese government and people on its website.
"GSK Plc has reflected deeply and learned from its mistakes, has taken steps to comprehensively rectify the issues identified at the operations of GSKCI, and must work hard to regain the trust of the Chinese people," the statement said.
The statement also said future commitments include investment in Chinese science, improved access of its products in both city and rural areas across the country through greater expansion of production and flexible pricing.
Taking bribery from drug companies and over prescribing medicine to patients is a common hidden rule among doctors in China. It is not uncommon for patients give doctors red envelopes with cash as a blunt plea for them to do a good job on surgeries.