— -- The deadly attack today on a satirical French newspaper that claimed the lives of at least 12 people in Paris appeared to be a well-planned and deliberately-executed assault by trained militants, according to counter-terrorism experts.
"They carried out the operation in a very calm, controlled way," said Richard Clarke, former White House counter-terrorism advisor and current ABC News consultant. "They appear to have fire discipline, not spraying bullets everywhere. They were people who did not look like they were wild, on some kind of spree, but who were accomplishing a military operation."
Another expert, a former Army special operations counter-terrorism official, agreed and said it appeared the masked, AK-47-weilding attackers likely had conducted extensive reconnaissance on their target in order to have struck so effectively and manage to escape, all without appearing to panic.
"I don't think you can act like the way I'm seeing them act... and be on your first rodeo," he said.
In addition to the military-style kit and weapons the attackers use, the former operator said that in a video that shows the apparent death of a policeman, one of the gunman is seen picking up what appears to be a shoe near the getaway car – something that an amateur would likely forget in the heat of the moment.
"They make sure to kill the policeman. They're well-equipped, with weapon slings. They are moving quickly and appear to be physically fit. This doesn't equal a group of rogue, angry guys," he said.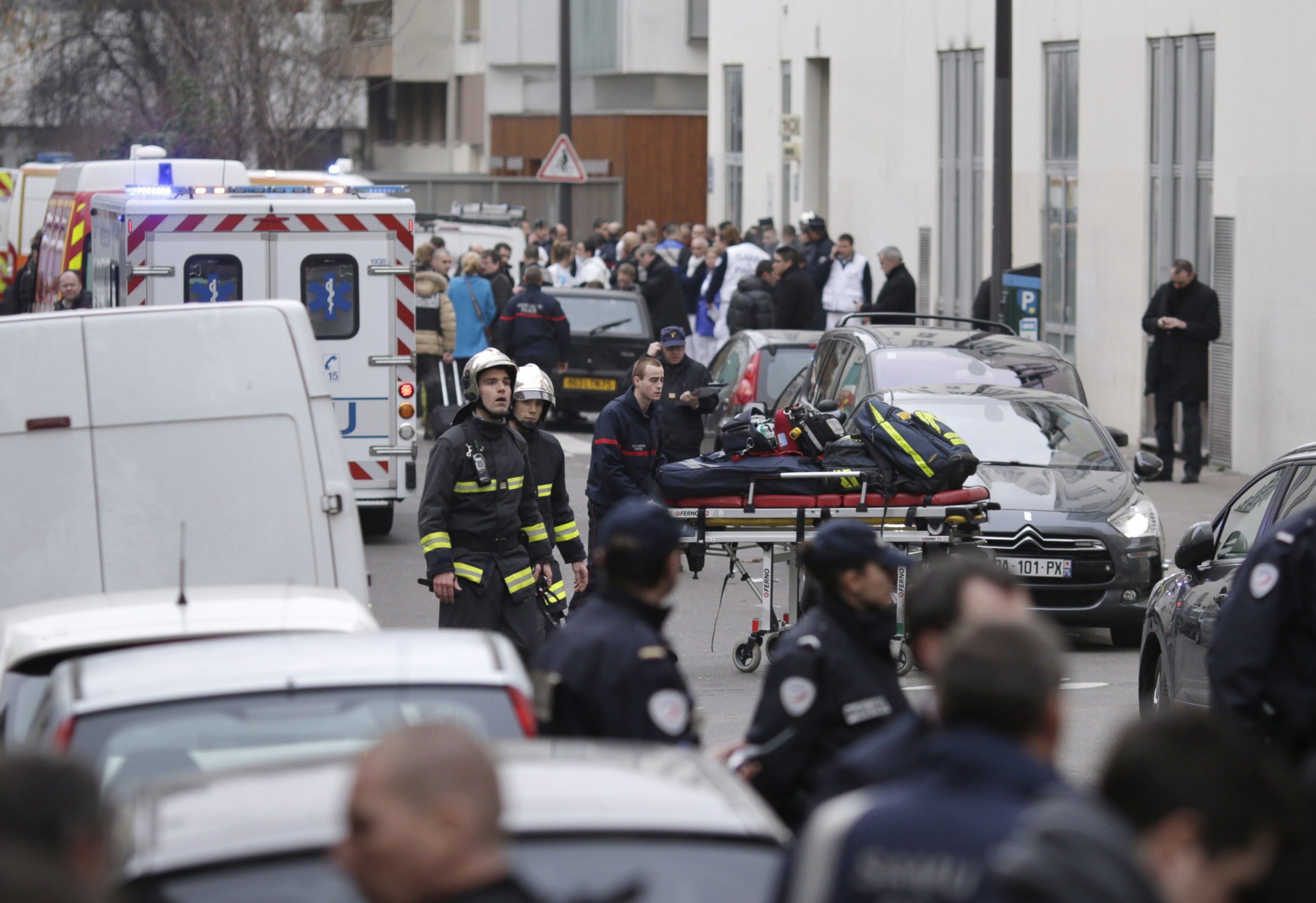 Steve Gomez, former head of the Counter-Terrorism Division for the FBI in Los Angeles, said that the attack appeared markedly different from recent "lone wolf" attacks, such as the deadly incident in Ottawa in October.
"Many lone wolves are looking to die. Those are suicide operations. This, Paris, isn't a suicide mission," said Gomez, an ABC News consultant. "They went in, shot up people and they're out. They probably have an escape hatch and, if they're connected to terrorists, who knows what kind of support system could be helping them out.
Still, the attack wasn't flawless, according to a witness who tweeted shortly after the incident that the attackers nearly shoot up the wrong office.
"Question: assassins were as calm as professionals, but hadn't located the offices of Charlie Hebdo. They took the wrong staircase first," Yve Cresson, who works for a neighboring media company where he said the attackers first appeared, said on Twitter.
No group has publicly taken responsibility for the attack, but the magazine, named Charlie Hebdo, has been target of Islamic extremists for years. In November 2011 the magazine was firebombed after it ran a cover featuring a cartoon of the Prophet Muhammad. No one was injured in that attack.
Islamic militants have long called for attacks on the satirical outlet. In October 2012 American al Qaeda member Adam Gadahn urged al Qaeda's followers to attack, and the rival terror group ISIS said the same as recently as November 2014. France has seen hundreds of its citizens travel to Iraq or Syria to fight with Islamic groups there, including ISIS, the French Interior Ministry said in August.
Clarke said that if the attackers didn't have overseas combat experience, they were at least "trained and professional in a way that they were able to recon the target, attack and escape successfully."
The three gunmen remain at large, as of this report.