— -- South Korea has just come up with what may be the perfect solution to a nasty hangover: Packaged in a funky Willy Wonka-esque wrapper, the "Gyeondyo-bar" is claiming to be the world's very first ice pop that soothes hangovers.
Roughly translating to "hang in there," the Gyeondyo-bar's makers claim it is designed specifically to ward off the after-effects of drinking. The true secret to this $1 ice cream is encased within its tart grapefruit-flavored shell: The icy center contains oriental raisin tree fruit juice, a traditional hangover remedy that Koreans have sworn by since the 17th century.
"[It's] quite tasty. Sweet. Doesn't have a yucky scent that other hangover cure drinks have," said Dong-woo Kang, trying it for the first time in Seoul.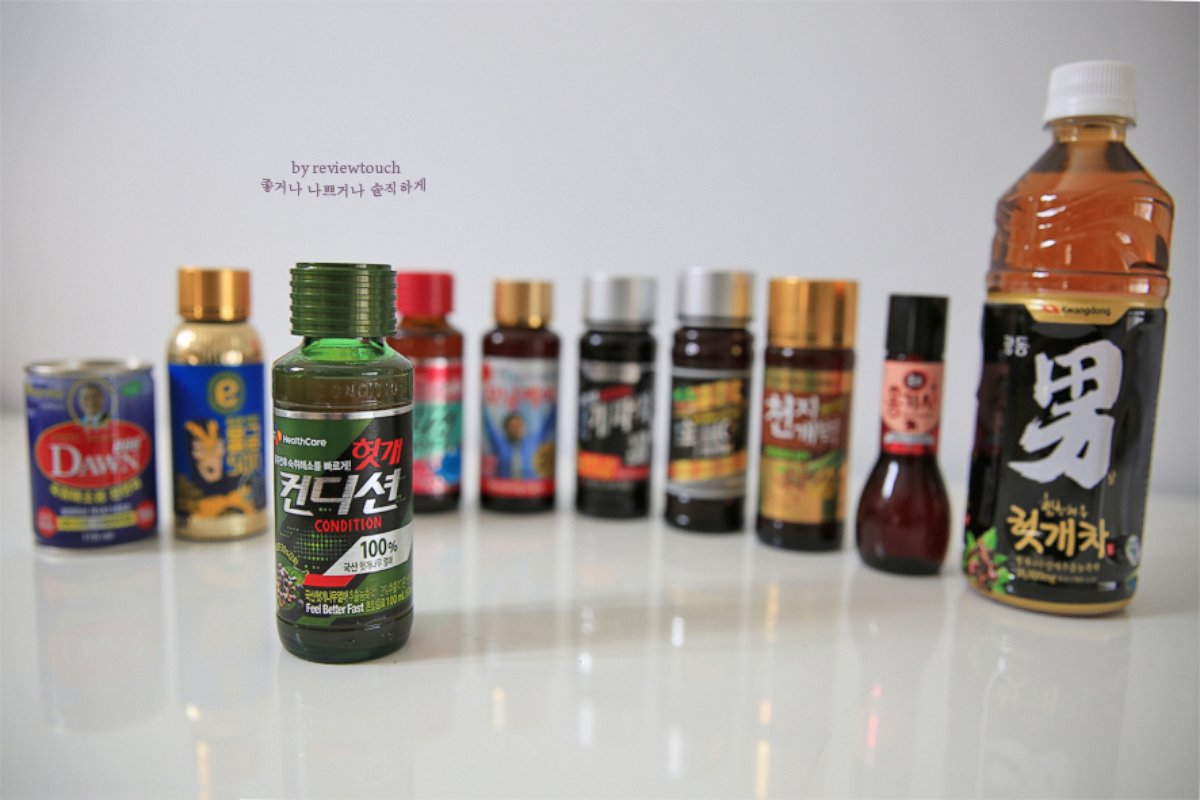 Extracts from oriental raisin tree fruits, according to experts, have been used as a cure to lower body temperatures for centuries. "Mixing such ingredients with cold ice cream could be an effective way to lower body temperature for people whose body temperature has risen from drinking," said Dr. Lee Byeong Sam at KyungHee Korean Medical Clinic in Seoul. "But, it is not recommended for people with naturally low body temperatures."
South Koreans spent well over $120 million on various drinks and pills designed solely to ease the consequences of excessive alcohol consumption in the last year alone. On average, South Koreans drink 12.3 liters of liquor a year, dominating the alcohol consumption charts in the Asia-Pacific region, according to World Health Organization.
For many South Korean adults, drinking is not reserved as a weekend activity. In fact, it is very much part of everyday work culture. Company dinners occur multiple times a week where a mixed cocktail of beer and soju, a clear colorless alcohol made of ethanol and water, is often consumed.
But with heavy drinking comes heavy consequences -- the dreaded hangover. With all the alcohol consumption taking place, business people need quick fixes to banish their hangovers before they return to work the next morning. As such, South Korea's anti-hangover industry has grown into a booming business that matches the liquor industry stride for stride.
Oriental raisin tree remains the most popular ingredient among products claiming to ease hangover symptoms. For example, "Hutgae Condition" ("hutgae" is the Korean term for the plant) is a beverage that includes 15 percent oriental raisin tree extract. Selling at less than $4 a bottle, it has led the hangover cure market for more than two decades. The flavor is not quite friendly, but consumer reviews are positive, with many saying the product does help in recovering fast from a night of drinking.
"It tastes like drinking large amounts of raw herbs mixed with dirt," said Chul-hyun Park, a college student who drinks soju once or twice a week.
Closely following Hutgae Condition in market share is "Dawn 808," a tiny 5-ounce can of tea made from Japanese alder tree, dates, ginger, mountain-ash, Chinese liquorice, black cardamom, kudzu flower, and root, gourds and honey.
"It really doesn't taste good and has a fishy smell. It's not easy to swallow," said Johnny Lee, owner of Johnny's Pub in Daejeon, South Korea. He drinks on average three bottles of beer mixed with soju at a time, at least four or five days a week. "I drink Dawn 808 anyway because it does help me from getting too dizzy and protects my stomach from bad hangovers."
Targeting female drinkers, "Condition Lady" has added hyaluronic acid that claims to help boost and moisturize dry skin after a night of boozing. "Morning Care GangHwang" promotes a hangover drink filled with turmeric, which is the main ingredient in curry powder. It claims to to protect liver functions and quickly dilute blood alcohol concentration levels.
Shops and pharmacies in Korea are not only filled with hangover drinks but also hangover pills, gums and jellies. The top selling is the "Condition Hwan EX," a small $2 packet of pills that contain willow tree, dried orange peel and Peruvian maca extract.
ABC News' Hakyung Lee, Juyoung Park, Sang-un Youn, Minsoo Cho, Haejin Choi, and Joohee Cho contributed to this story.