— -- Police are now disputing a report by an 11-year-old girl that a man cut her hijab while she was walking to school.
On Friday, Toronto Police Service officials said in a press release that the girl, later identified as Khawlah Norman in a press conference, reported that she was en route to school when a man came up behind her and cut her hijab with a pair of scissors.
"We collected a lot of evidence including security camera video and interviews," Mark Pugash, the director of corporate communications with the Toronto Police, said to ABC News. "It led to the only possible conclusion that what was claimed on Friday did not happen."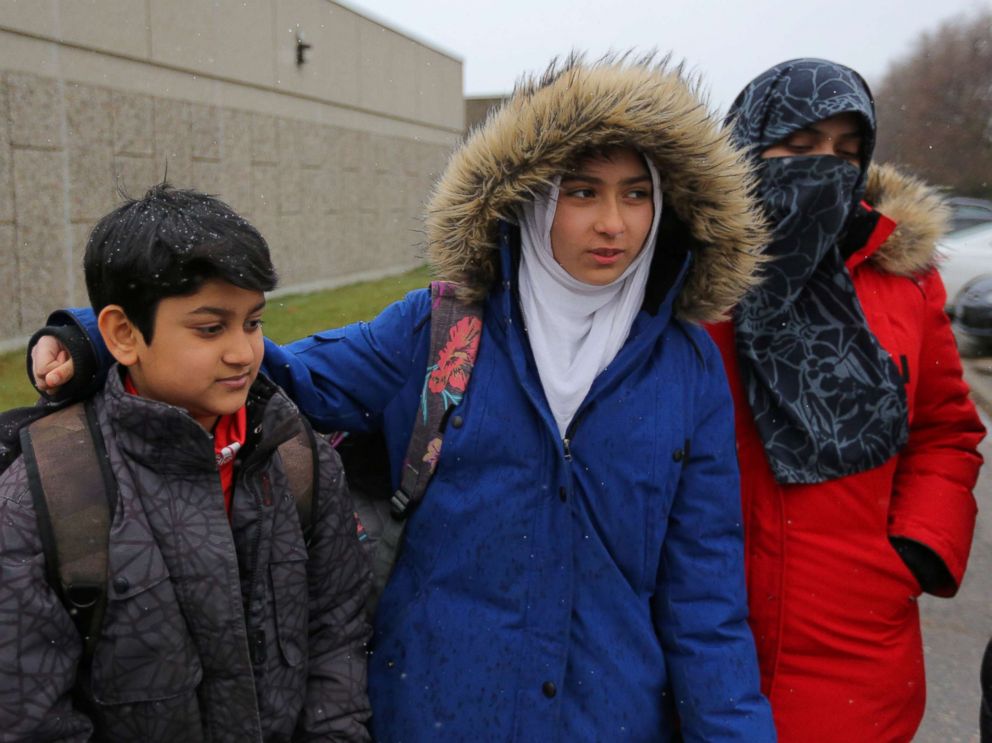 When asked if the department would file charges in the case, Pugash said, "Our view is the investigation is concluded and nothing more will come of it."
In a press conference last week, Noman said she was "scared and confused" after the alleged incident, saying the man tried to cut her hijab twice. The girl's mother said she "was very sad" and thanked the community for their support. She called upon police to treat the incident as a hate crime.
Reports of the alleged incident reached Canadian Prime Minister Justin Trudeau, who tweeted Friday, "My heart goes out to Khawlah Noman following this morning's cowardly attack on her in Toronto. Canada is an open and welcoming country, and incidents like this cannot be tolerated."
Ryan Bird, a spokesperson for the Toronto District School Board, said, "We are very thankful that this assault did not in fact happen. We won't be commenting further."
The Noman family could not immediately be reached for comment.
ABC News' Ben Gittleson contributed to this report.