Amid horror of deadly Moroccan quake, communities band together: Reporter's Notebook
Habiba Ait Salem lost several members of her family.
24-year-old Habiba Ait Salem was working in Marrakech, Morocco, when the ground violently shook due to the rare and devastating 6.8 magnitude earthquake that killed more than 2,900 people.
The fear and destruction unfolding around her was intense.
But it was nothing compared to the utter cruelty and devastation wrought on Ait Salem's home, outside the city, about 30 miles to the south.
Her family's basic concrete house was situated in the small rural town of Ouirgane, surrounded by stunning scenery in Morocco's High Atlas Mountains.
Just days before, Ait Salem had brought her young son Badr books and pens. He was ready to start school.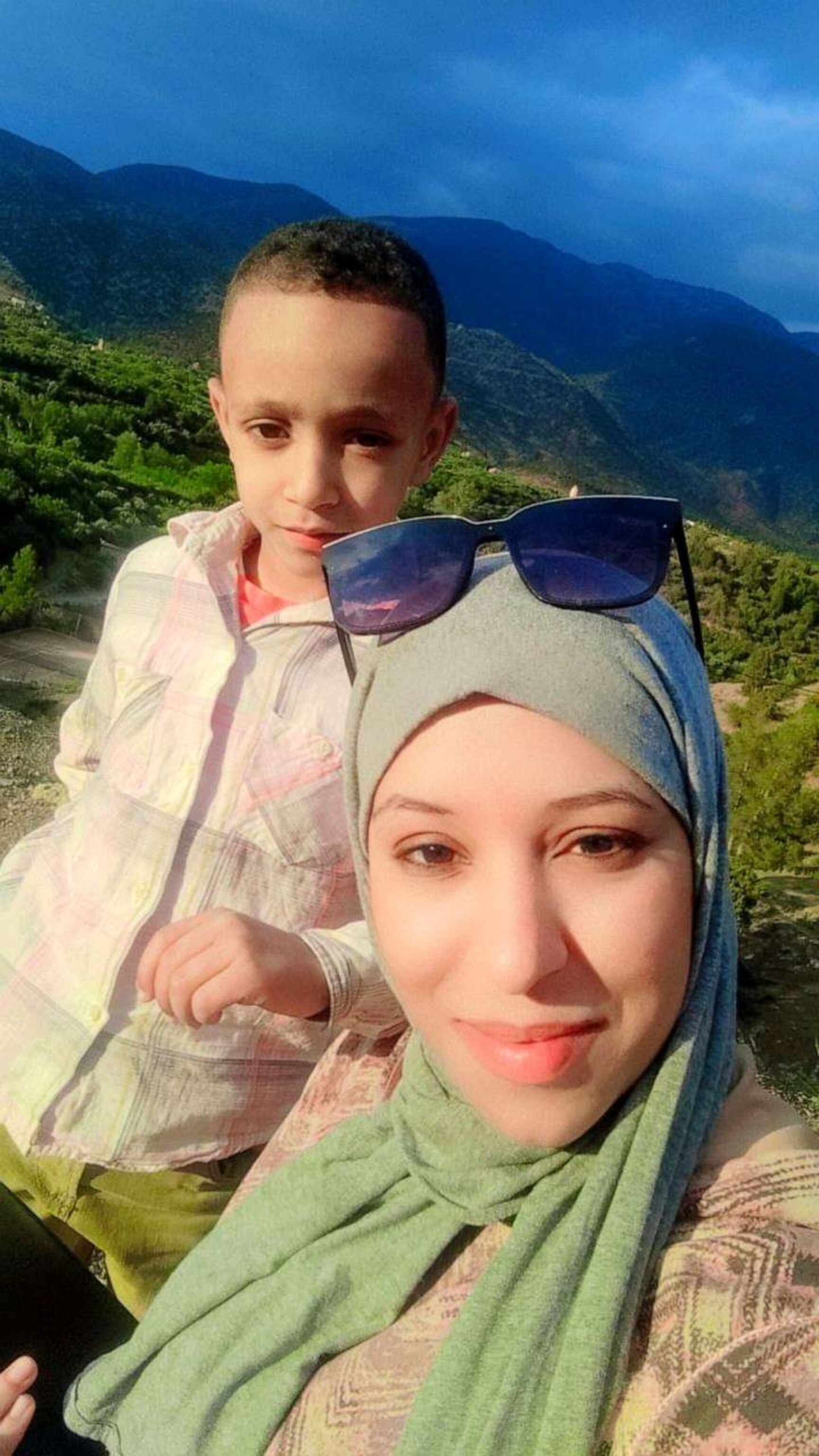 As a determined single mother, Ait Salem wanted to give her only child the best start in life.
But Friday's earthquake robbed Ait Salem of her dreams and created a nightmare.
It sent the warmth of her family home crashing into a pile of deadly rubble, killing most of her relatives.
Eight of Ait Salem's relatives died in the quake, including her most precious, she said.
Her seven-year-old son Badr was killed while watching TV.
Badr died along with Ait Salem's mother, father, brother, her nephew, two of her sisters-in-law, and one of their children. Two other family members were badly injured.
When Ait Salem's father's body was recovered on Sunday afternoon, she said she was overcome with grief, and collapsed on the dusty ground.
Her son's young body was only retrieved from the rubble the following day.
"I did everything for him, but he's gone," she told me as neighbors in this tight-knit rural community hugged her, trying to ease her unimaginable pain.
As horrific as it is, the scale of Ait Salem's loss is repeated around the quake's epicenter in many remote communities in central Morocco's High Atlas Mountains.
In her town, Ouirgane, dozens of people were killed and countless buildings were destroyed or badly damaged.
But in the chaos of Friday, many people were lucky and managed to escape from their homes as debris caved in.
Mustapha Id Salah said he grabbed his wife and three young children and rushed outside.
Like tens of thousands of other people in these mountains, Id Salah and his family are now sleeping in tents and relying on humanitarian aid.
He said they have "little" food and water and need more help, particularly from the Moroccan authorities, but also from abroad.
"Our government should help us now," Id Salahold told me, underlining that they need to be able to rebuild their lives.
"We don't need anything after – (but) we need help right now," he said.
Recounting the horror inflicted on his town, Id Salah is fearful about the future, predicting his family could be living in their tented community for at least a month.
"It's very, very hard (to be) in this position (and) to take care of my little children and my wider family," he said.
Regular Moroccans who just want to help their fellow citizens in places like Ouirgane have been turning up in the village.
Some of them traveled from far-flung corners of Morocco with basic supplies loaded in the trunk of their cars.
Id Salah is grateful for that, but fearful that rain, forecast for the coming days will present him and his family with an additional challenge.
However, this broad-shouldered Moroccan who speaks near-perfect English in a deep voice said he isn't looking for pity.
His beaming smile and booming laughter made a real impression on me and his strength and love for his family was easy to see.
As we left the family's makeshift outdoor eating space which Mustapha now shares with several other families, he invited me to return one day to the town for a vacation in the breathtaking mountains.
Struck by the hospitality and countless warm comments from Moroccans this week, as they face such adversity, and as someone who loves the outdoors, I promised Id Salah, I would.