— -- Hundreds of passengers onboard a Korean Air flight at Tokyo's Haneda Airport were forced to evacuate onto the tarmac Friday after one of the Boeing 777-300's engines caught fire, the airline said.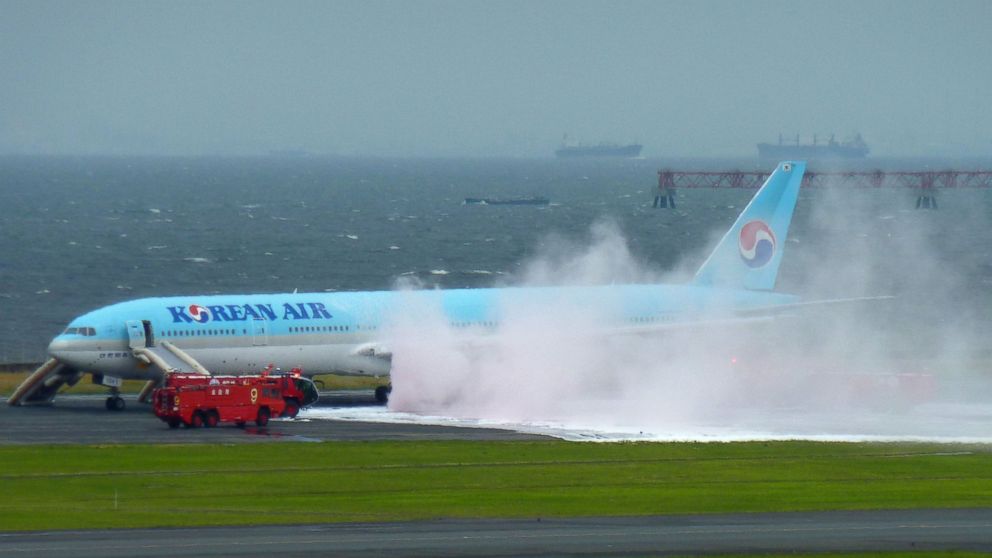 Flight KE2708 was taxiing for takeoff to Seoul, South Korea, when flames were detected from engine No. 1. The takeoff was immediately canceled, Korean Air said. All passengers were immediately deployed using emergency chutes, the company added.
Korean Air said there were 302 passengers and 16 crew members, excluding pilots, on the plane.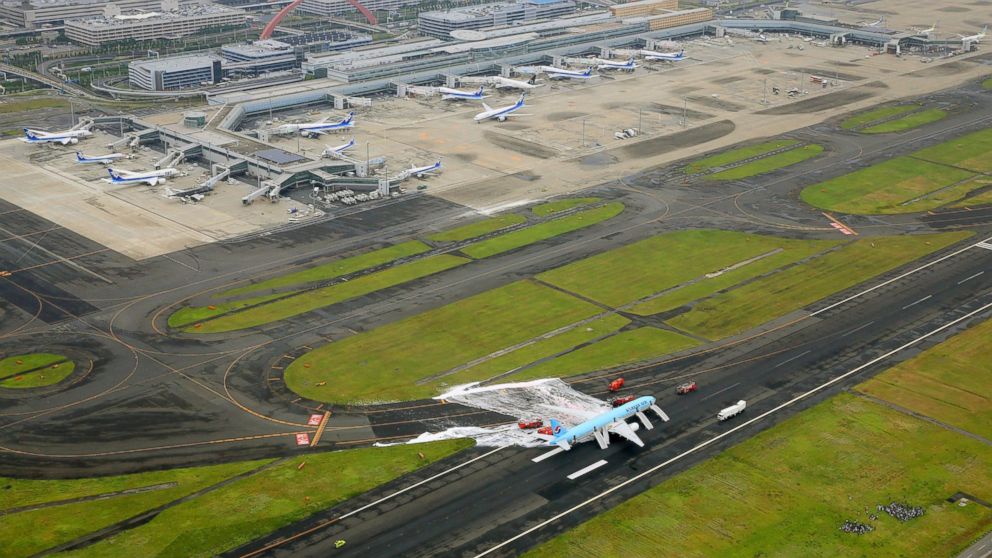 Japanese media showed live images of at least two fire trucks on scene as crews used white foam to put out the fire as smoke came out the back of the engine.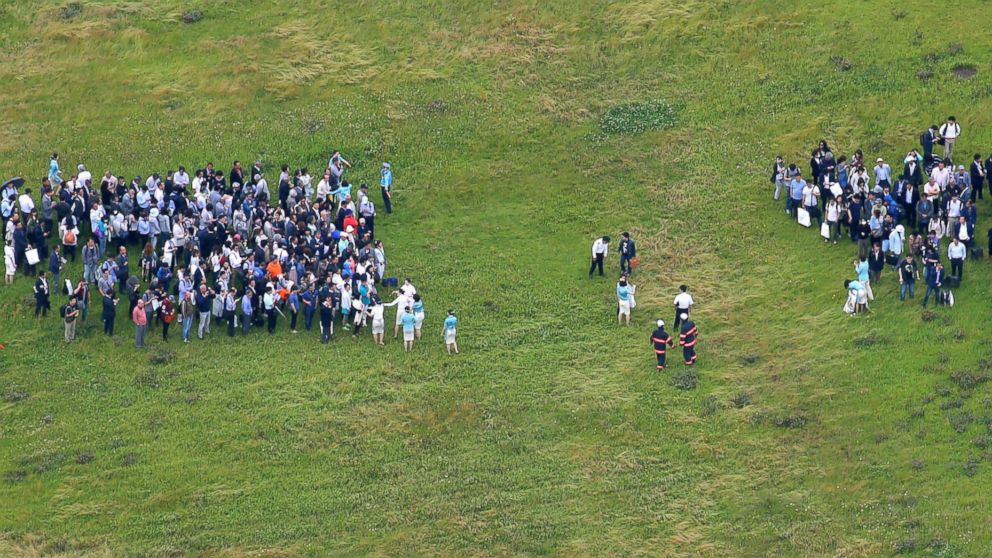 Crowds were also seen gathered on a grassy area next to the runway.
Despite passengers making if off the plane safely, more than a dozen people were treated after the incident, including those who were "feeling sick" and "shaken up," Japanese media reported. It's unclear what their injuries were or if they were transported to a hospital.
Korean Air said the passengers would be re-routed on another flight.