A Hungarian mayor has decided to rent out his entire village in a move aimed a bolstering the town's revenues.
And there's even a bonus for those who are interested.
Along with seven "fully renovated and furnished country houses," lucky renters will get six horses, two cows and three sheep. he told ABC News.
The ad for "Megyer" -- one of the country's smallest villages -- was published on Jofogas, a marketing website on Monday.
The village, located southwest of Budapest in Veszprém county, can be rented for $780 a night.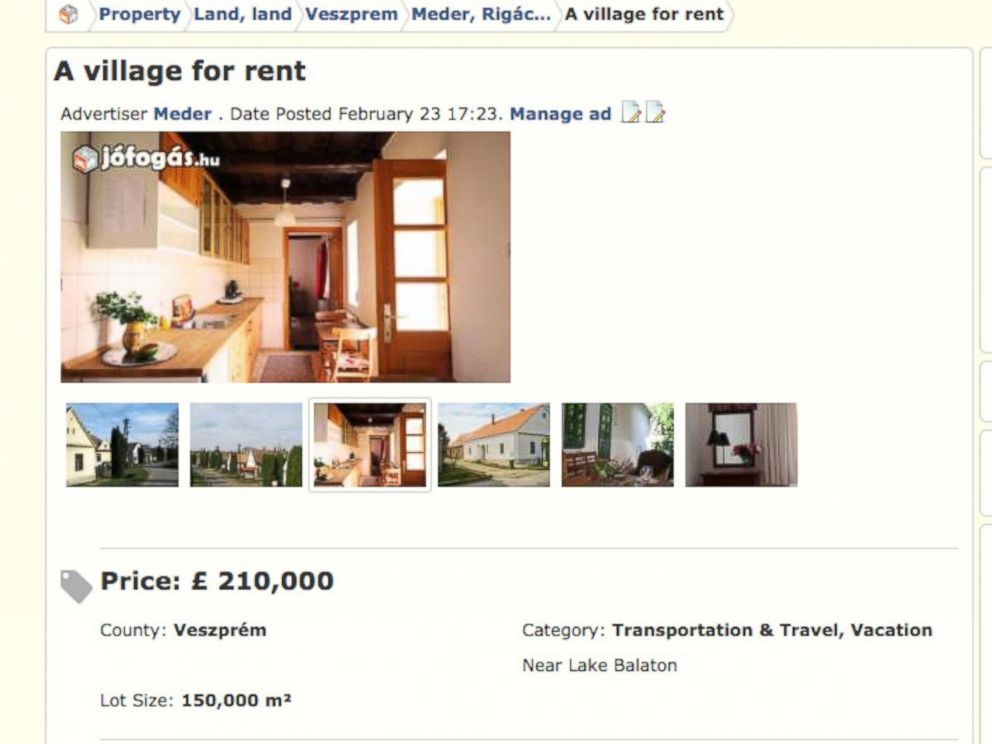 "It started as a joke," Barbara Balogh, a sales manager in charge of the project told ABC News. "We were sitting at the barn having a drink and talking about how we could market the village, when the mayor suggested renting it!"
The next day, they published an ad. Since then, the village has already received dozens of phone calls from potential renters, seeking a location for their wedding or company meetings.
"We're also trying to set an example for other villages, where people are leaving to work in the cities," said Balogh. "We want to show that it can work."
Mayor Kristof Pajer is also offering a "Deputy Mayor" role for those "interested in public affairs" so that "you can freely change the streets names."
According to Hungarian media, the idea was cooked up to help boost the village's reputation and revenues.
"The properties themselves are owned by private individuals who have transferred maintenance rights to a social cooperative that runs the guest houses," reports Hungary Today.