Puerto Rico in dark, curfew set after island 'destroyed' by Hurricane Maria, officials say
All of Puerto Rico had lost power by Wednesday afternoon.
September 21, 2017, 12:00 AM
— -- The island of Puerto Rico has been "destroyed" after Hurricane Maria made landfall there as a Category 4 storm Wednesday morning, according to emergency officials.
Puerto Rico's office of emergency management confirmed that 100 percent of the U.S. territory had lost power, noting that anyone with electricity was using a generator.
A spokesperson with the Puerto Rico governor's office confirmed one person has died in the storm. They were killed in Bayamon, just southwest of San Juan, after being hit in the head by a wooden panel.
Multiple transmission lines sustained damage from the storm, said Ricardo Ramos, director of the Puerto Rico Electric Power Authority. Ramos said he hopes to begin launching helicopters by this weekends to begin inspecting the transmission lines.
Telecommunications throughout the island have "collapsed," Abner Gomez Cortes, executive director of Puerto Rico's office of emergency management and disaster administration agency, told ABC News.
Hurricane Maria pummels Puerto Rico, Caribbean
A car drives on a damaged road in the aftermath of Hurricane Maria in Humacao, Puerto Rico, Oct. 2, 2017.
Ricardo Arduengo/AFP/Getty Images
As of 11 p.m. ET, Maria had weakened to a Category 2 hurricane with maximum sustained wind of 110 mph, according to the National Hurricane Center. It was located about 55 miles northeast of Punta Cana, a popular tourist destination in the Dominican Republic.
The hurricane warning for Puerto Rico was officially discontinued at 11 p.m., according to the National Weather Service, but heavy rain continued overnight.
Conditions on the eastern side of the Dominican Republic were further deteriorating overnight Wednesday into Thursday.
Some strengthening is possible now that the storm is back over the ocean, so Maria has potential to become a Category 3 hurricane again. Maria is forecast to churn past off the eastern shore of the Dominican Republic into Thursday before moving near Turks and Caicos and the southeast Bahamas Thursday night through Friday.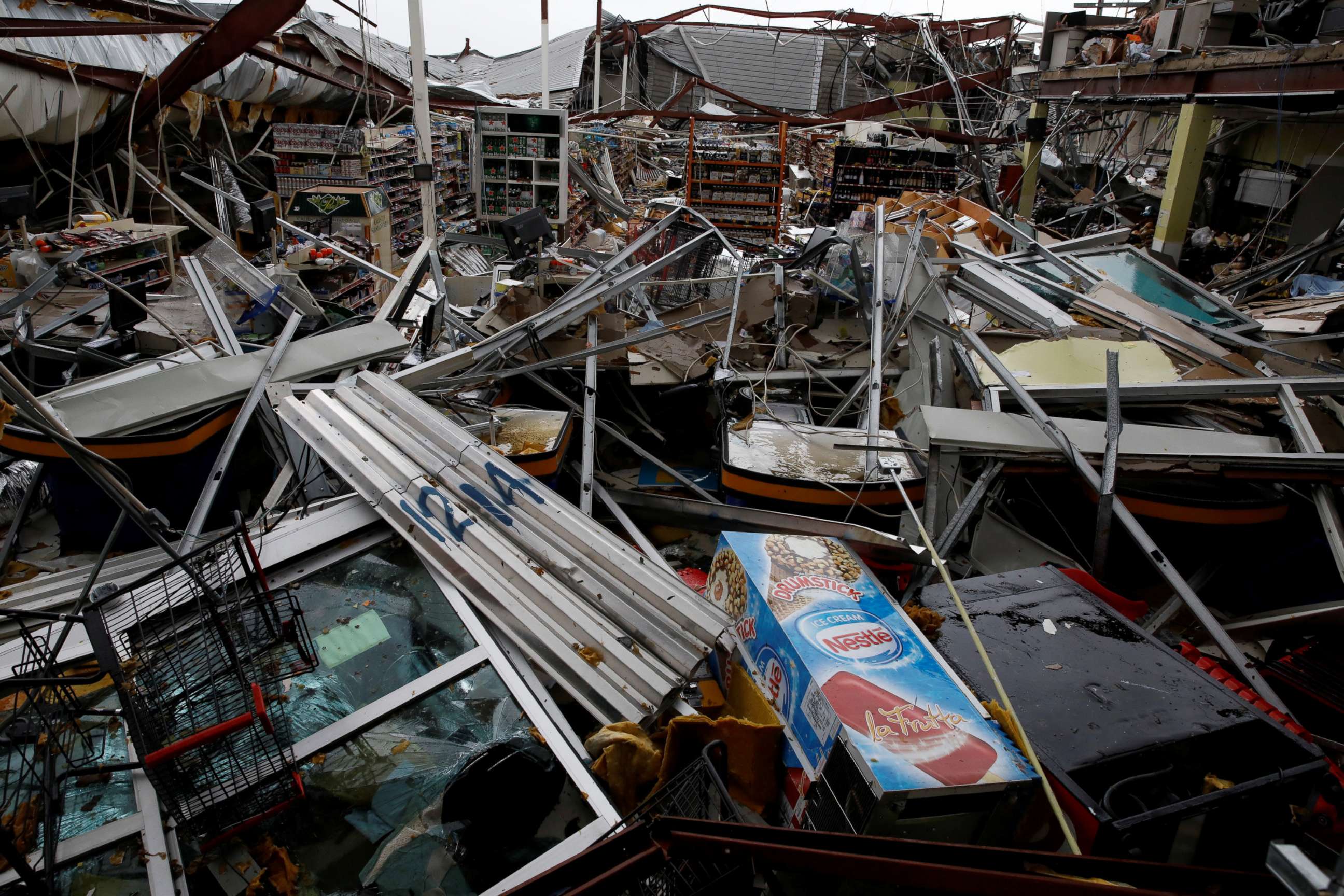 The latest track has Maria curving north and eventually north-northeast. Forecast models currently show the storm continuing to weaken next week as it travels far offshore, staying away from Florida and the Southeast coast. The only impacts the storm will have on the east coast at this point will be dangerous surf and rip currents.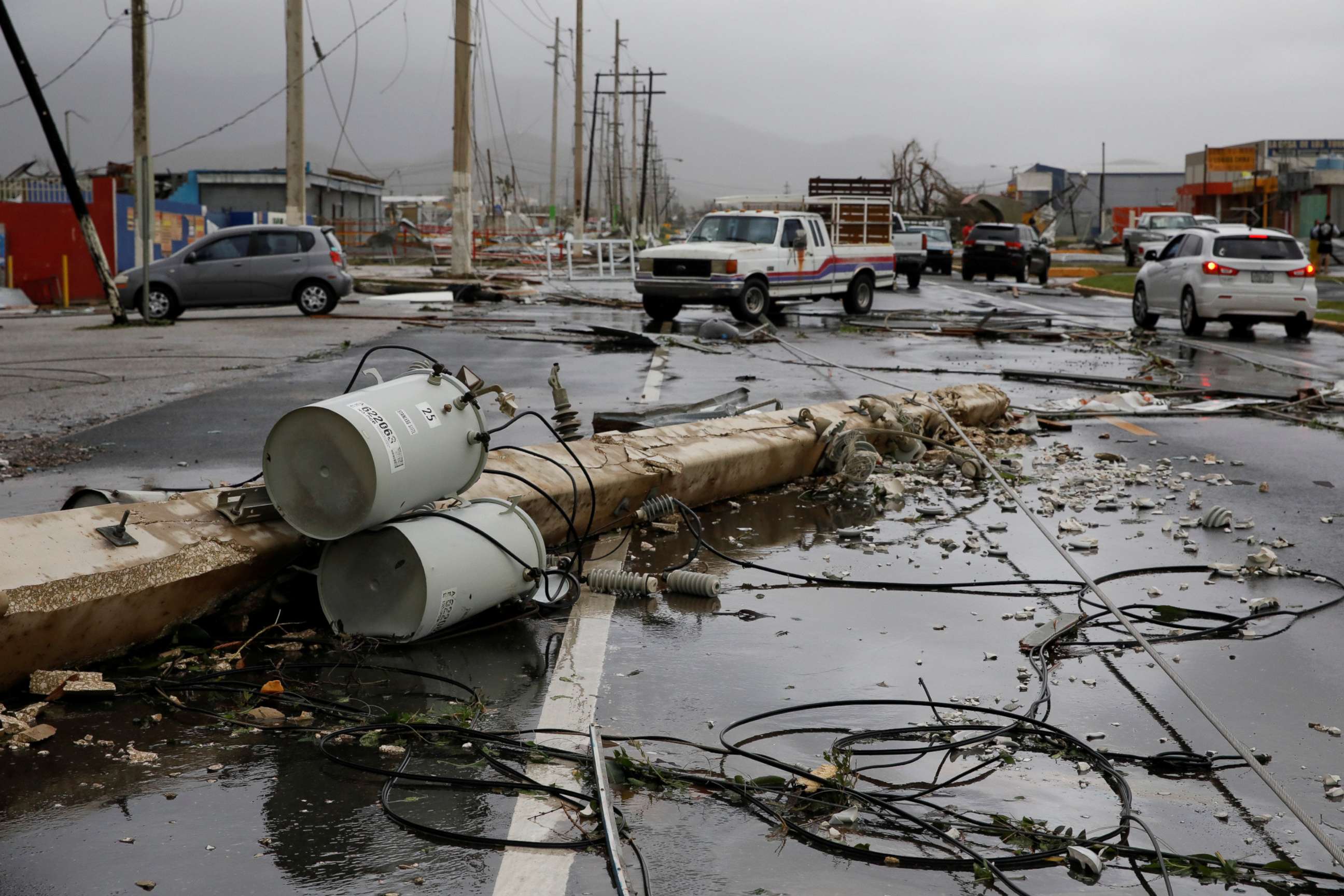 Puerto Rico pummeled by the powerful storm
Cortes described Maria as an unprecedented storm, adding that the island had not seen a storm of that strength since 1928.
A hurricane task force for the U.S. Department of State is monitoring Maria's path in the Caribbean and will coordinate evacuations for U.S. citizens and provide aid on the ground, a State Department official told ABC News.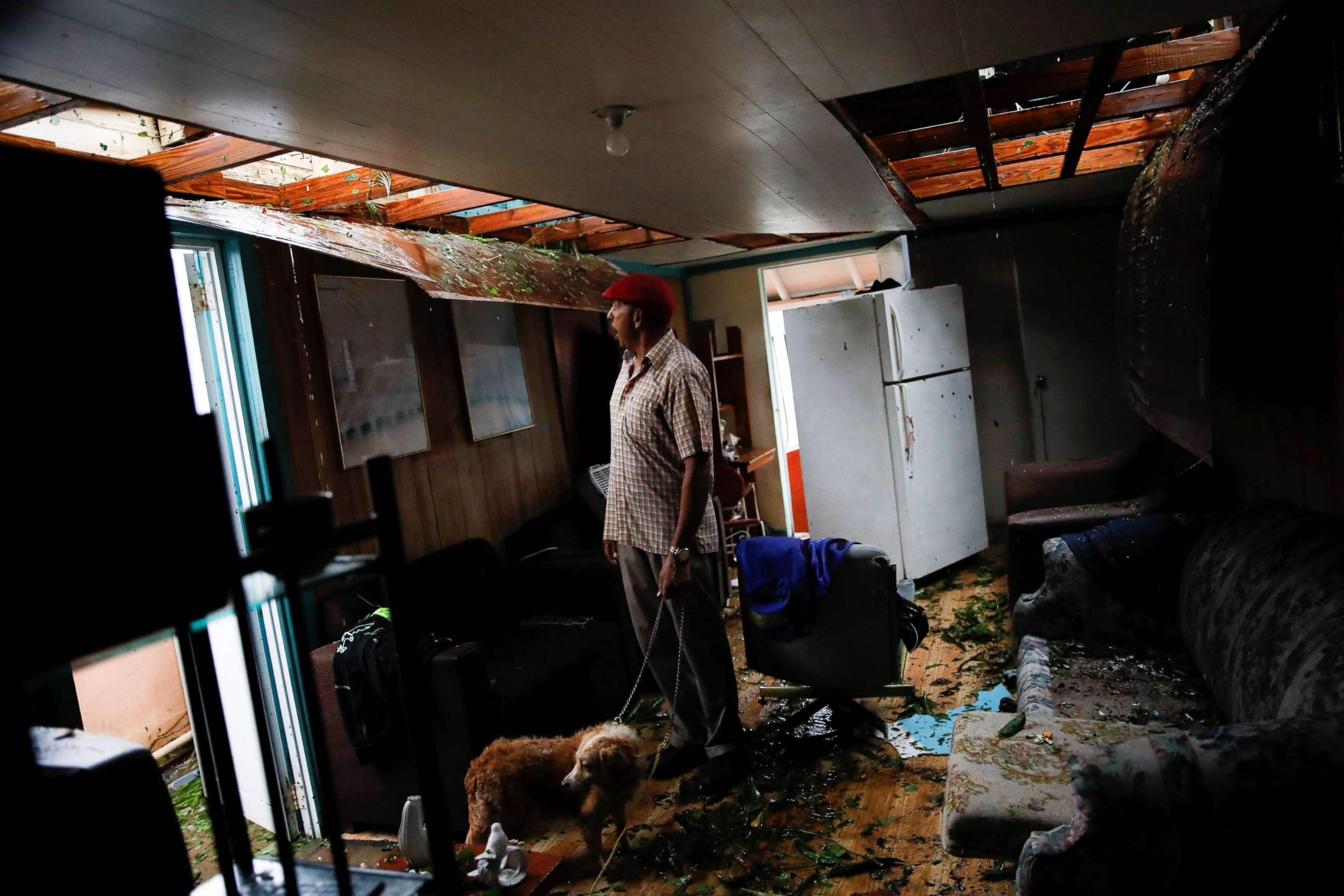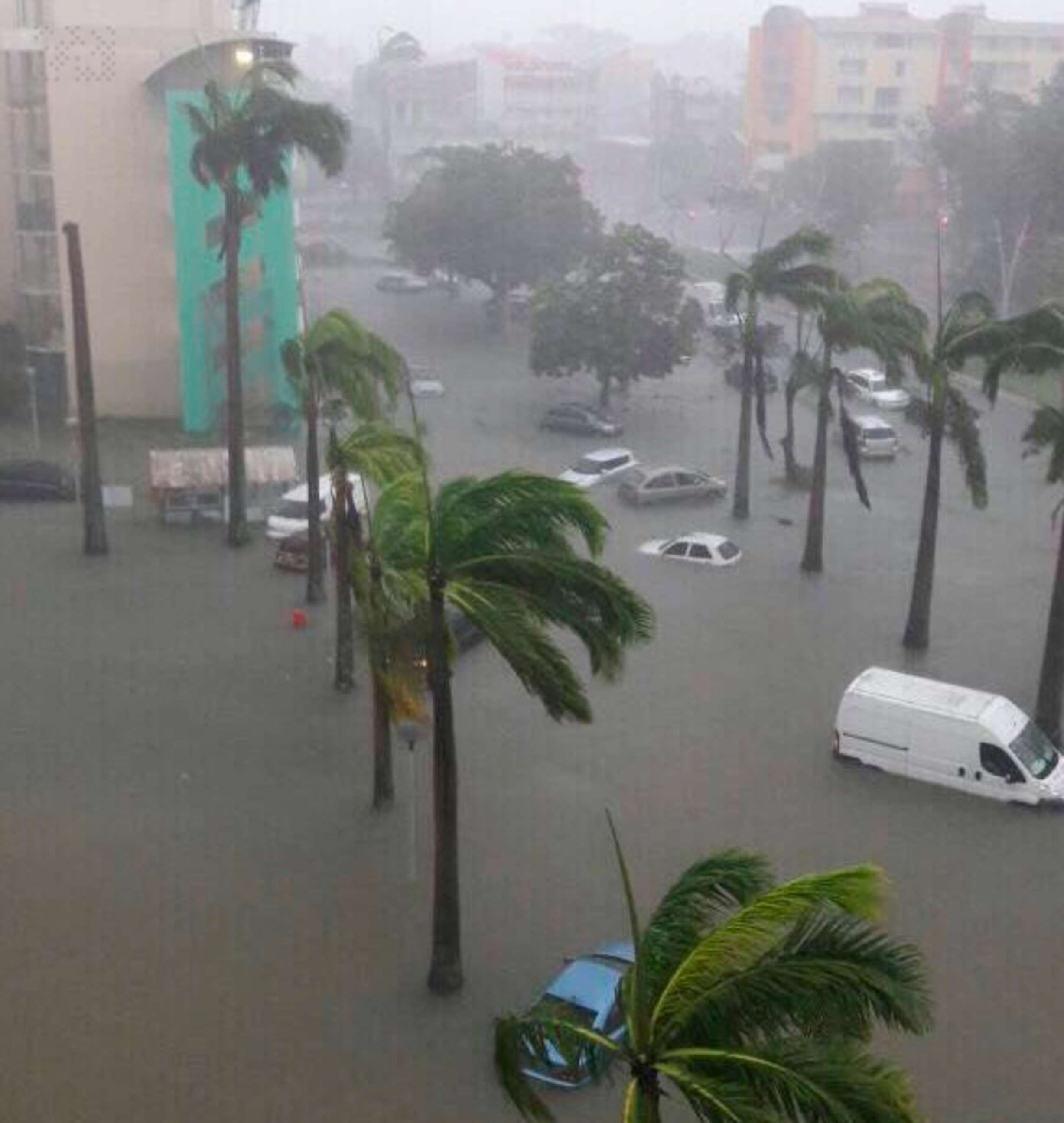 Puerto Rico was still experiencing tropical-storm force winds Wednesday afternoon, forcing emergency services and search and rescue teams to wait before heading out to assess the damage, Cortes said.
More than 12,000 people are currently in shelters, and hospitals are now running on generators, Cortes said. Two hospitals -- one in Caguas and one in Bayamon -- have been damaged.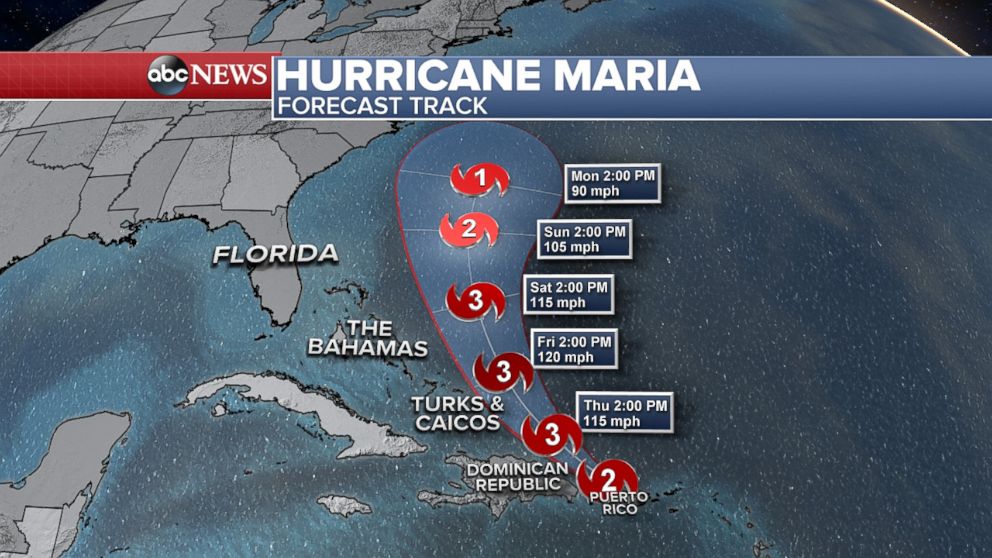 No deaths have been reported so far, but catastrophic flooding is currently taking place on the island. Multiple rain gauges have reported between 18 and 24 inches of rain, with some approaching the 30-inch mark over the last 24 hours.
Flooding is the danger "that will take lives," Cortes said, advising residents not to venture out of their homes until Thursday because "it is not safe to go out and observe."
"We will rebuild our island with federal and state funds, hard work and the spirit of all Puerto Rican citizens," Cortes said.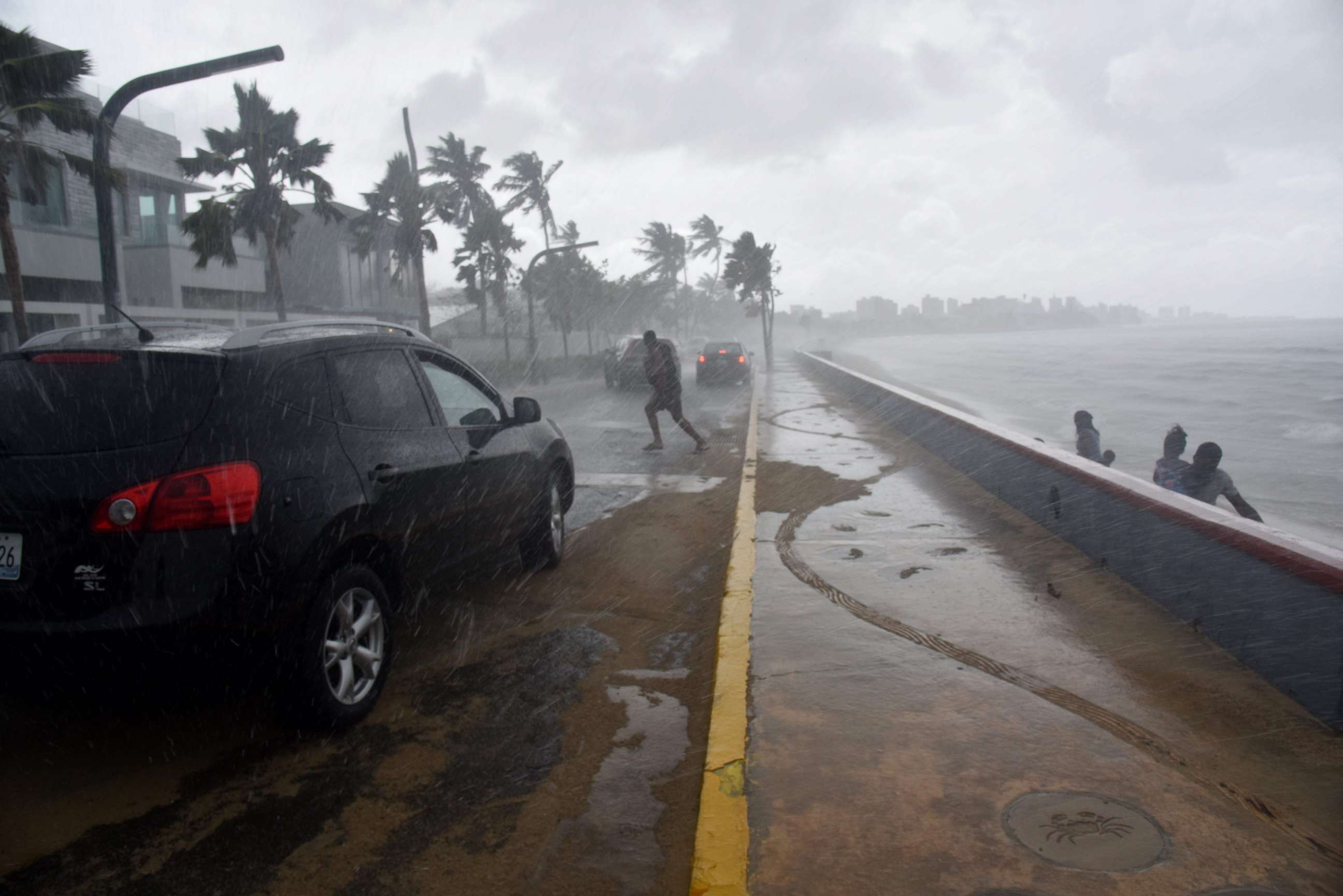 ABC News correspondents observed widespread destruction in the town of Guaynabo, about 10 miles south of San Juan.
Trees and power lines were downed, and storefronts and building facades had crumbled. Neighborhoods in Guaynabo were filled with waist-deep floodwaters and destroyed homes that were clearly not built to any kind of code.
A Guaynabo resident who huddled in a bathroom with her family of six said told ABC News, "The winds took my home."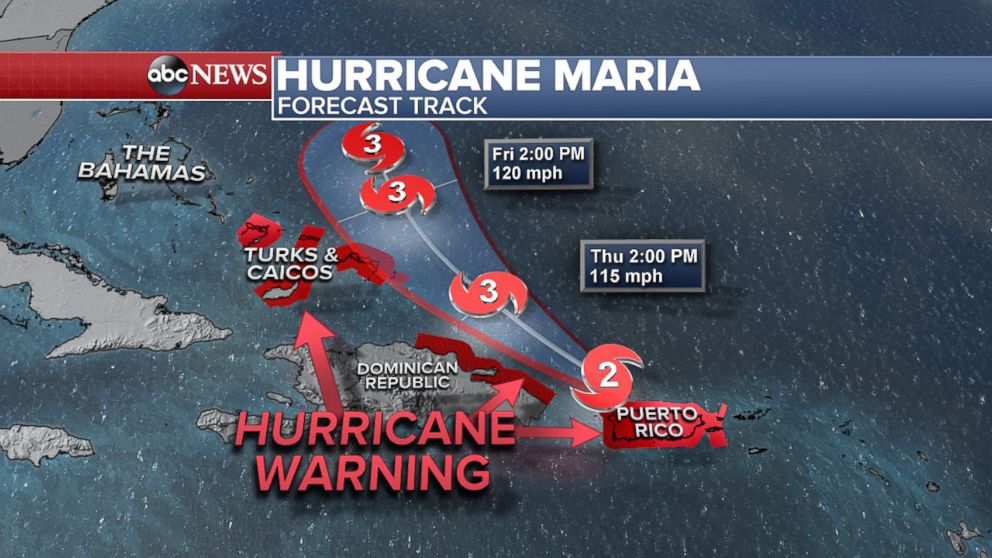 Puerto Rico Gov. Ricardo Rossello announced via Twitter that a curfew was in effect starting at 6 p.m.
Storm surge was predicted to be 6 to 9 feet in coastal Puerto Rico and the U.S. Virgin Islands. Rainfall totals for Puerto Rico were projected at 12 to 18 inches, with as much as 35 inches in isolated areas.
Felix Delgado Montalvo, the mayor of Catano, some 7 miles southwest of San Juan, told ABC News on Wednesday there are hundreds of people in shelters and over 1,000 homes were damaged or destroyed in the communities of Juana Matos, La Puntilla and Puente Blanco. Most of the homes are flooded and are missing roofs or have collapsed walls, he said.
About 80 percent of residences in the Juana Matos community were destroyed from storm surge and flooding. Homes there are filled with at least 3 to 4 feet of water, according to Montalvo.
By Friday, Maria will pass to the east of Turks and Caicos, but the storm is not expected to make a direct hit.
From there, the hurricane is forecast to pass by the southeast islands of the Bahamas.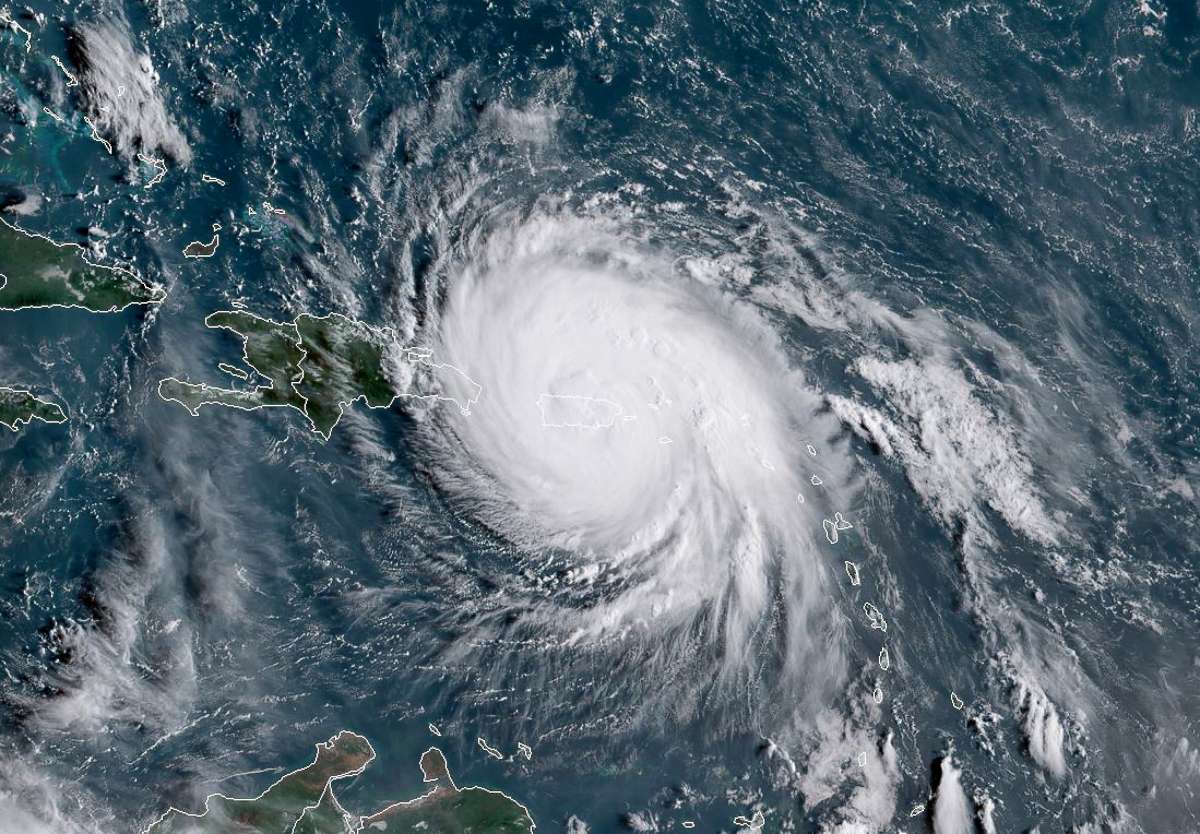 Maria leaves behind trail of death, destruction in Caribbean
Maria did severe damage to multiple Caribbean islands over the past 36 hours, including Dominica, Guadeloupe and the Virgin Islands.
The U.S. Department of State sent a message of solidarity Wednesday to the people of Dominica and all across the Caribbean who were affected by Maria.
Hartley Henry, an adviser to Dominica's prime minister, told reporters via WhatsApp on Wednesday that several people have died and the death toll "will rise" as officials continue to assess the widespread damage on the tiny island. Dominica has suffered a "tremendous loss of housing and public buildings" since the storm hit, ripping off roofs and tearing doors from hinges. The island's main general hospital "took a beating" and "patient care has been compromised," he said.
"The country is in a daze -- no electricity, no running water," Henry said via a WhatsApp message. "In summary, the island has been devastated."
The Ross University School of Medicine, based in Portsmouth, Dominica, announced on Facebook that it is attempting to make contact with all of its students. More than 1,400 students and faculty have signed the registration sheet so far, and the school has reached out to the family members of more than 700 others, who informed them that they are safe.
Officials in Guadeloupe announced Wednesday that two people were killed and two others were missing due to the storm.
France's Interior Minister Gerard Collomb said some 80,000 people in Guadeloupe -- around 40 percent of the population -- were without electricity Wednesday. Many roads there are impassible due to flooding and French Navy planes have not been able to assess the damage on the island due to bad weather conditions.
In Martinique, about 70,000 homes were without electricity and 50,000 homes did not have access to safe drinking water Wednesday. Fallen trees and downed power poles have blocked many roads there, Collomb said.
Police and soldiers have been deployed in both Martinique and Guadeloupe to ensure security. More than 3,000 first responders are on the French Caribbean islands, according to Collomb.
ABC News' Benjamin Gittleson, Joshua Hoyos, Paul Pradier and Victor Oquendo contributed to this report.