Iceland warns of 'significant likelihood' of volcanic eruption as earthquakes shake southwest
Officials declared a state of emergency and evacuated Grindavik, a seaside town.
LONDON -- As thousands of earthquakes rumbled Iceland's southwestern coast over the weekend, local weather officials warned of a "significant likelihood" of a volcanic eruption in the coming days.
More than 2,000 earthquakes were recorded in about 48 hours, including about 1,000 in a 12-hour period on Sunday, the Icelandic Meteorological Office said in a series of updates. More than 20,000 quakes have shaken the area since late October, officials said.
Officials declared a state of emergency near the Mount Fagradalsfjall volcano on the sparsely populated Reykjanes Peninsula.
About 3,700 residents of a nearby fishing town, Grindavik, were told to begin evacuating on Friday, according to the Department of Civil Protection and Emergency Management.
The evacuation was successful and "thankfully everyone is safe," Bjarni Benediktsson, the minister of foreign affairs, said on social media on Saturday.
The quakes have been ongoing in the region for several weeks, but officials said on Friday they had identified an underground magma formation, or "intrusion." The "deformation" associated with the magma had slowed within the last 24 hours, officials said Sunday.
"This can be an indication that magma is moving closer to the surface, new models will be run as soon as new data comes in to update the model," officials said in an alert.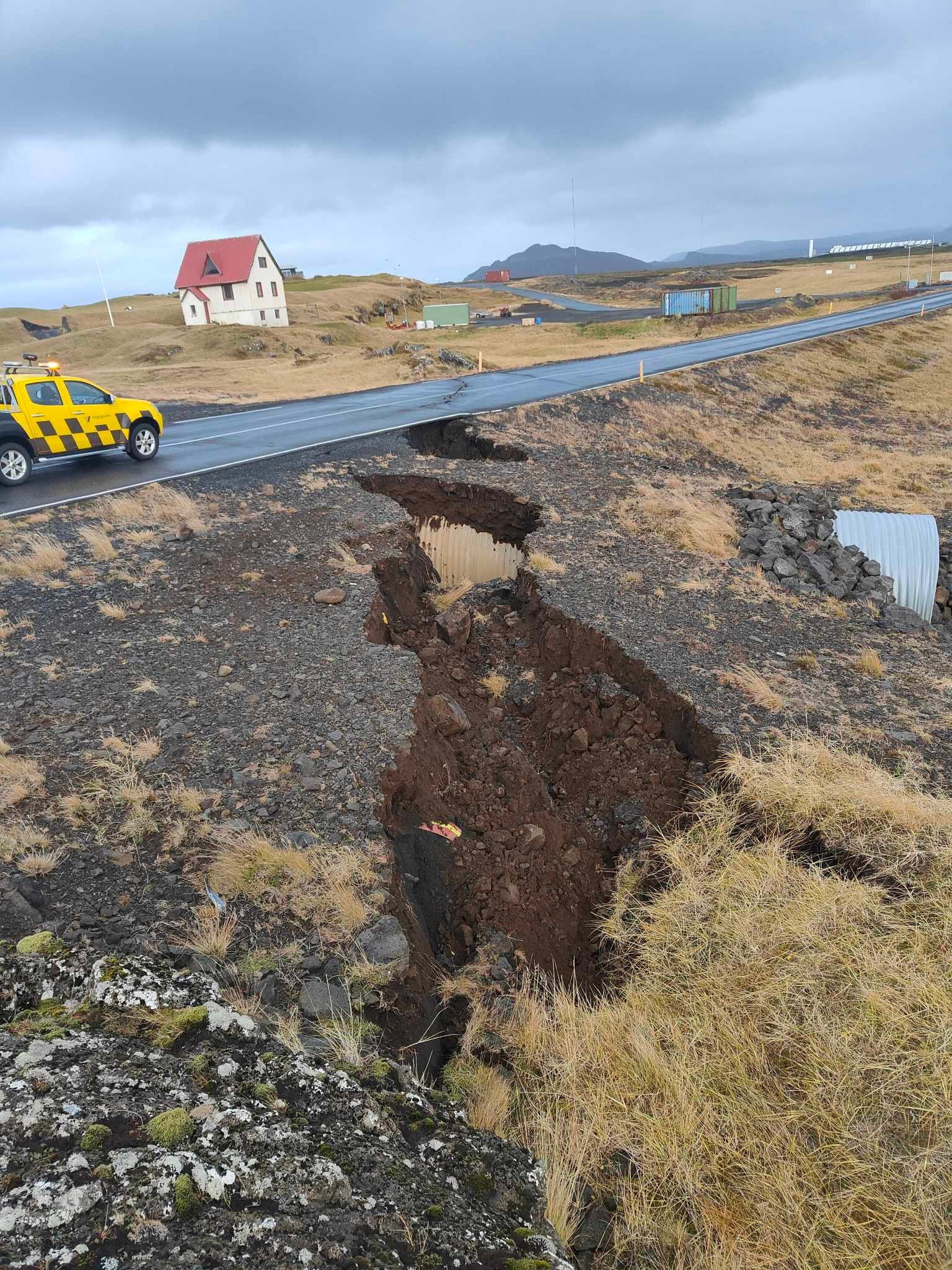 The Blue Lagoon, a well-known thermal spa in the town of Grindavik, closed its doors on Thursday, saying the chances of an eruption "have significantly increased."
"At this moment it is not possible to determine when or where an eruption might occur," the Lagoon said in a statement posted on Monday.
ABC News' Joe Simonetti contributed to this report.