Ramadi, Iraq -- It was one of the biggest cities in Iraq -- the capital of Anbar Province and a strategic hub for travelers going west to Syria and Jordan.
Once a bustling city along the banks of the Euphrates with a booming population of nearly 850,000, Ramadi is now a ghost town, destroyed by the ISIS takeover almost one year ago.
Martha Raddatz, ABC News' "This Week" co-anchor and chief global affairs correspondent, visited Ramadi this week to see the devastation firsthand.
A Painful Past for Ramadi's Residents
In April, mass graves were discovered inside Ramadi's soccer stadium, one containing the bodies of dozens of men, women and children.
They were some of the residents who chose not leave when ISIS took control last May.
The United Nations estimated that close to 55,000 people had left Ramadi. Images showed families walking toward Baghdad, 80 miles east of Ramadi.
Refugees described ISIS' brutal tactics, like using civilians as human shields and starvation.
Some have vowed not to return to Ramadi until it is safe and more stable.
They know firsthand that despite the city's liberation from ISIS, life may never be the same.
U.S. Involvement in Ramadi
Ramadi is also home to some painful memories for the United States military.
In 2004, one year after Saddam Hussein was removed from office, Marines from the 2nd Battalion, 4th Regiment deployed to Ramadi on a "security and stability" mission.
From the beginning, the battalion was in full combat, losing 12 Marines that first day.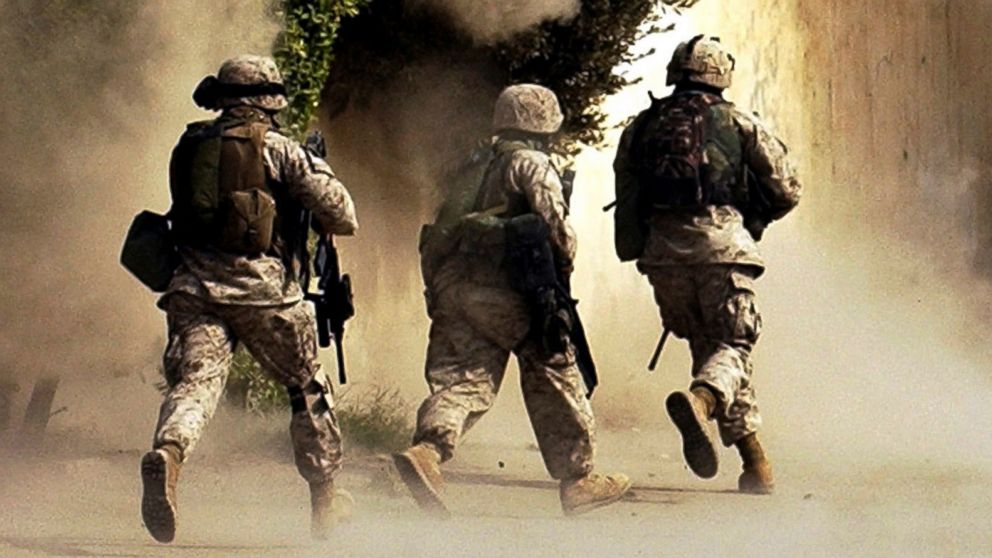 After six months in Ramadi battling insurgents, 34 Marines and a Navy corpsman had been killed and 269 Marines had been wounded.
According to Maj. Gen. Lawrence Nicholson, no Marine battalion in the Iraq War suffered as many casualties as that battalion did during its Ramadi deployment.
In 2006, U.S. Marines, soldiers and Navy SEALs fought alongside Iraqi security forces to secure key locations from insurgents.
At least 70 U.S. servicemen died during the months of that 2006 battle, according to Military Times.
During those years of the Iraq War, Ramadi was considered one of the most dangerous places in Iraq and the world.
ABC News' Cindy Smith and Pat O'Gara contributed to this report from Ramadi, Iraq.