— -- Israel hammered what it called terrorist sites in Gaza today after ending a brief one-sided ceasefire, taking out rocket launchers, tunnels and weapons depots.
"When there is no ceasefire, our answer is fire," Israeli Prime Minister Benjamin Netanyahu said in an address to the country.
The fresh Israeli barrage came as about 125 rockets were fired at Israel since 9 a.m. local time today. The rockets claimed their first Israeli fatality in the week-long slugfest between Israel and militants in the Gaza Strip.
The attacks came after Israel halted its naval and air bombardment of Hamas targets for six hours in response to an Egyptian-sponsored ceasefire proposal. Hamas rejected the terms of the ceasefire and fired another 47 rockets at Israel, which is when Netanyahu unleashed his military again.
Everything You Need to Know About the Conflict
Inside Tel Aviv's 'Situation Room'
Photos Show Israelis Gathering to Watch Gaza Air Strikes
"Hamas chose to continue fighting and will pay the price for that decision," Netanyahu said.
The Israeli Defense Forces said that since it resumed its offensive, it has attacked 20 concealed rocket launchers, tunnels, weapons storage facilities and "operational infrastructure."
Israel has massed tanks and troops near Gaza's border and Netanyahu has threatened a ground invasion, but it's not clear whether an invasion was about to occur. Thousands of residents in Gaza have been receiving phone calls and SMS messages from Israel' military urging them to evacuate for their own safety.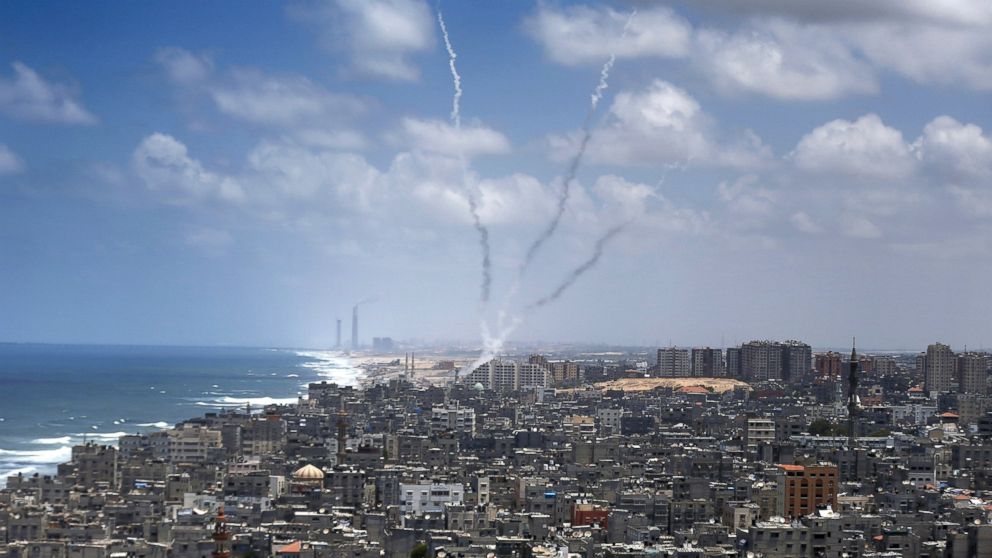 The fighting has left at least 195 Palestinians dead and more than 1,400 injured, according to the Palestinian Ministry of Health.
There was briefly some optimism that the fighting would stop after the Israeli Cabinet accepted Egypt's proposal for a cease-fire, but Hamas rejected the proposal.
The Egyptian plan called for hostilities to end today, followed by negotiations on easing the border blockade of Gaza.
But about two hours after the cease-fire initiative should have taken effect, multiple rockets were launched from Gaza, intended for southern Israel. Many of the rockets were intercepted by Israel's "Iron Dome" defense system.
After Israel's support of the cease-fire, Sami Abu Zuhri, a senior spokesman for the Palestinian organization, spoke out rejecting the plan.
"This proposal is not acceptable," Abu Zuhri told The Associated Press.
The group's military wing published a statement online saying it wasn't contacted about "this alleged initiative."
"For us, it is not worth the ink that wrote it," the Al Qassam Brigades, Hamas' military wing, said in the online statement. "Our battle with the enemy continues and we'll be loyal to the blood of the martyrs of the Eaten Straw battle."
The current battle broke a two year lull in hostilities between Israel and Hamas and was triggered by the murder of three Israeli teens and revenge burning death of a Palestinian teen. Angry protests escalated to rocket launches and retaliatory air strikes.