Japanese students voted to select official mascots for Tokyo 2020 Olympic Games
Japanese students had to select from three pairs of mascots.
February 23, 2018, 2:58 PM
— -- Voting for the selection of the Tokyo 2020 Olympic and Paralympic mascots ended Thursday.
Japanese elementary students had 73 days to vote for their favorite pair of mascots. More than 200,000 classes from around 16,000 schools, including Japanese schools overseas, were able to vote on the three different mascots.
For both the Summer and Winter Olympic Games, a new mascot is chosen to represent the county and culture of the host country.
In December 2017, a short list of mascot designs was released after a review of more than 2,000 submissions into the competition.
The Tokyo 2020 Mascot Selection Panel chairperson, Ryohei Miyata, said in a statement: "I greatly appreciate the participation of so many pupils at elementary schools across Japan and at Japanese schools overseas –- their interest and excitement were really inspiring."
"The involvement of schoolchildren in the mascot selection process provided a great opportunity for younger generations to make their mark on the Tokyo 2020 Games," Miyata added. "We hope the chosen mascots will engage athletes, spectators and the wider public across the world as ambassadors for the Tokyo 2020 Games, and that they will live in people's hearts and minds for a long time afterwards."
The mascots are placed into three groups, each with their own description of the characters along with the relationship between the Olympic Mascot and the Paralympic Mascot.
Mascot Candidates A are described as both having opposite personalities but have respect for each other as they are very good friends. The Olympic Mascot embodies both old tradition and new innovation on Japan; the Paralympic Mascot is calm but very powerful when needed with a kind heart that loves nature.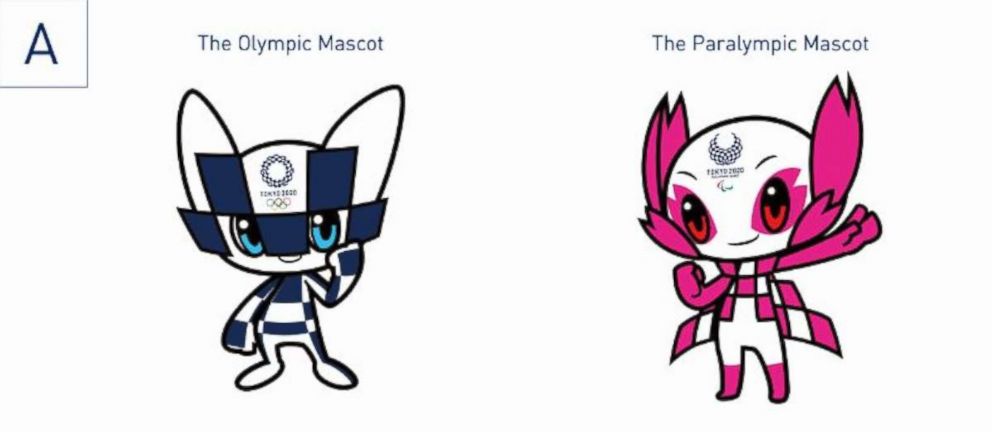 The second set are described as being born in different places and look very different but are best friends and good rivals. The two characters compete on Japanese soil and in the sky, taking each other to a higher level. Olympic Mascot B is born from fire and modeled after the Lucky cat and the Inari fox, while Paralympic Mascot B is born from the wind and modeled after a guardian dog at a shrine.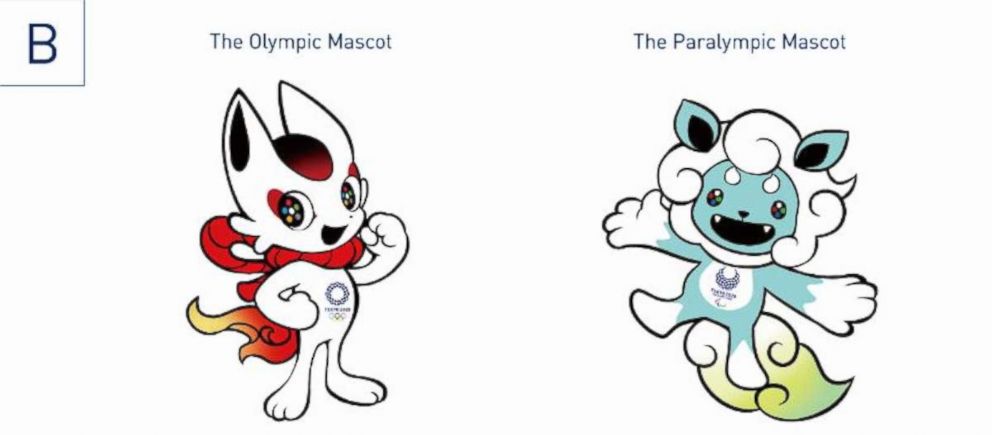 The final candidates both have Japan's popular red and white colors and are good friends who understand and encourage each other. The Olympic Mascot is the fox that jumps out from fairy tales and the Paralympic Mascot is a raccoon that uses the leaf on its head and transforms its shape.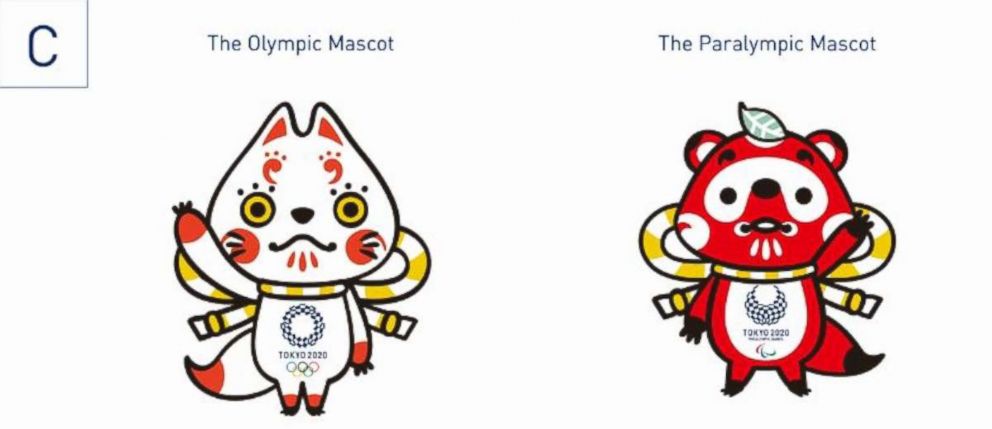 The winning mascot duo will be announced live on Facebook and YouTube on Wednesday, February 28. The names of the Tokyo 2020 Olympic and Paralympic mascots will be announced this summer and will be decided by the Mascot Selection Panel.