— -- A koala is back on his paws and back in the wild after recovering from burns he suffered in an Australian bush fire earlier this month.
Jeremy, who became a global sensation after images of his treatment circulated online, was released Wednesday night, according to the Australian Broadcasting Corporation.
The koala was rehabilitated by the Australian Marine Wildlife Research & Rescue Organisation (AMWRRO) after being rescued by a local firefighter.
"Jeremy [is] now released and loving life once again," the AMRRO said on Facebook. "Special thanks to everyone involved ... and to the thousands of people who have sent sell wishes, support and strength his way."
The koala was the first of dozens sent to AMWRRO Wildlife Clinic after fires swept the Sampson Flat locality in South Australia, where it's the summer season.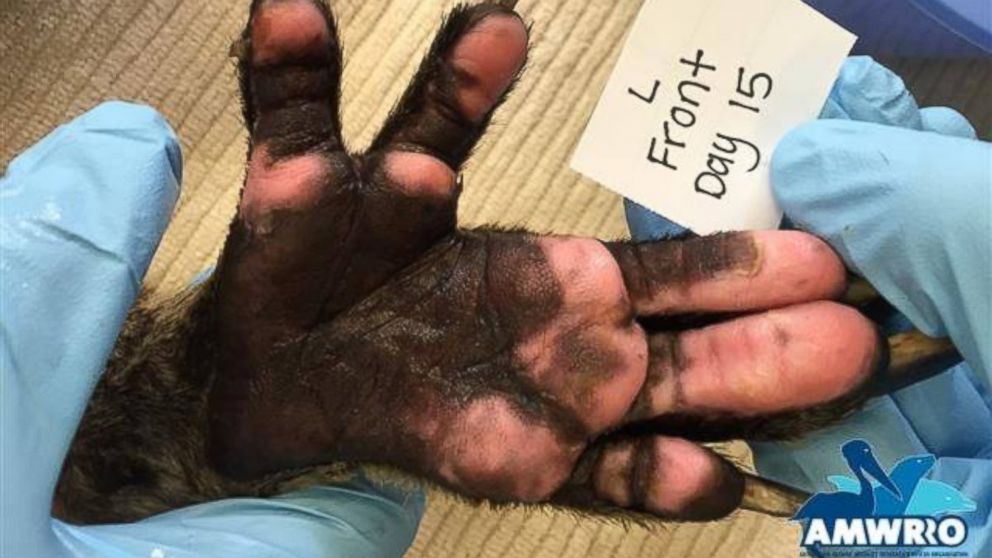 He was was treated for second-degree partial thickness burns, the AMRRO said on Facebook.
Jeremy was originally a grumpy fellow, nervous around the caretakers, the president of AMWRRO told BBC News.
"He had a big attitude," president Aaron Macado said, adding that Jeremy became easier to handle once he realized his caretakers weren't going to eat him.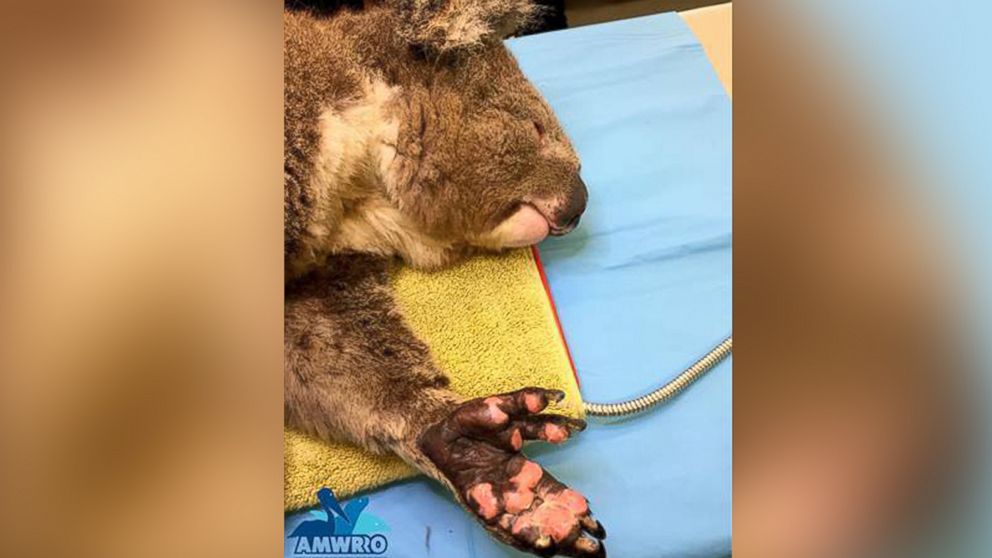 During his recovery, there was a misunderstanding that koalas under AMWRRO's care needed mittens, though this wasn't true, according to the group's website.
"[T]hey simply impede the animal's ability to self-feed, hang onto branches or climb limbs that are in their cages," AMWRRO wrote on the site.
The organization shared the video below of Jeremy using his claws to eat to further clarify why he didn't need mittens.
There are still at least a dozen koalas being treated, Yahoo! 7 News reported.
A kangaroo named Gabby, who was also under AMWRRO's care after a fire, wasn't as lucky as Jeremy. She was euthanized after developing a painful, incurable muscular disease, the AMRRO said on Facebook.
AMWRRO did not immediately respond to ABC News' request for additional comment.