— -- Paris terror attacks suspect Salah Abdeslam was wounded and detained Friday in Molenbeek, Brussels, Johan De Becker, police superintendent of Molenbeek, confirmed to ABC News.
On Saturday morning, though, Brussels mayor Yvan Mayeur said that Abdeslam and an accomplice left the Brussels hospital where they were treated overnight for gunshot wounds sustained during their arrest. "The two terrorist suspects have left the Saint-Pierre hospital," Mayeur wrote on Twitter, without saying where they were taken.
A large police operation was previously reported in Molenbeek, a neighborhood where many of those involved in the Paris attacks in November came from. Two other suspects have been arrested in addition to 26-year-old Abdeslam, Belgian Prime Minister Charles Michel said in a press conference.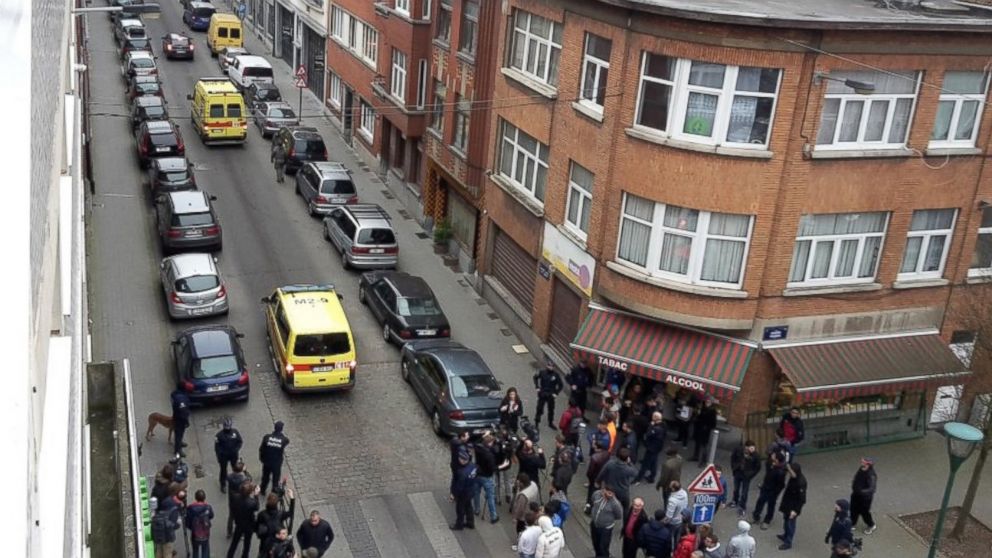 Abdeslam, who was one the most wanted men in Europe, was in an apartment on "rue des Quatre-Vents," only a few yards away from his family home in Molenbeek, when he was arrested, De Becker told ABC News. He is thought to be one of the masterminds of the Paris terror attacks that killed 130.
A photo was released of Belgian authorities escorting a suspect dressed in a white hoodie out of the Molenbeek apartment that was raided.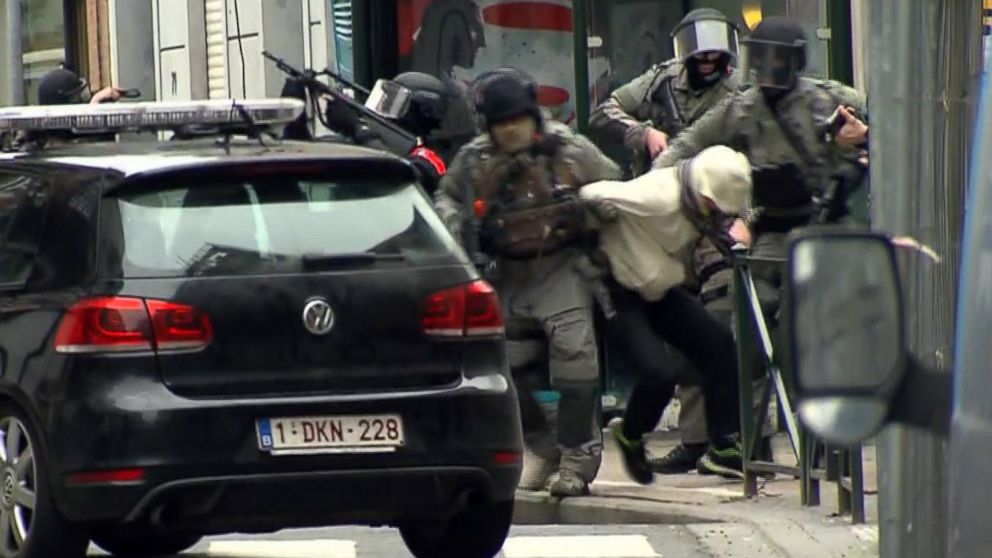 French President François Hollande said in a press conference that his thoughts are with the families who were affected by the attacks.
"Thank you to all security forces and those who have been working on this investigation," Hollande said, adding that investigators will ask to extradite Abdeslam to France.
Dick Clarke, an ABC News consultant and a former counter-terrorism adviser to the White House, said it was "amazing" that Abdeslam was still in Belgium.
"[It] either means he couldn't get out or that he was hanging around trying to do more," Clarke said. "It also means there is an infrastructure in Belgium he could rely on to support him."
President Obama has been briefed on the Brussels operation that led to the capture of Abdeslam, according to a White House official. Obama called Michel to congratulate Belgium and France in their fight against terrorism, Michel said.
U.S. Senator Jeanne Shaheen, the lead Democrat on the Senate Foreign Relations Subcommittee on Europe and Regional Security Cooperation, released a statement congratulating French and Belgian investigators on capturing Abdeslam.
"I look forward to continuing my conversations here in Brussels with European leaders on our joint efforts to end the scourge of violent extremism," said Shaheen, who is currently in Brussels attending discussions on transatlantic issues.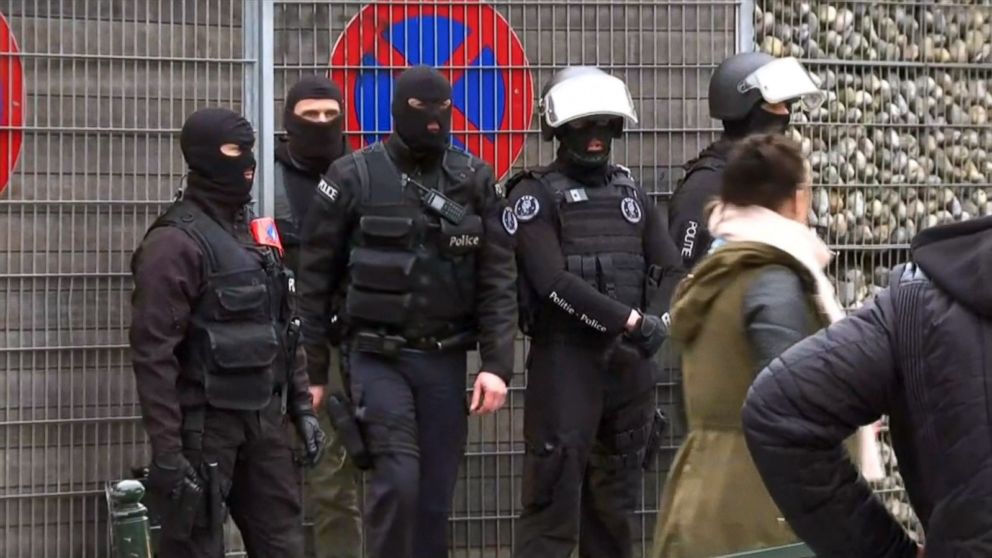 Abdeslam's fingerprints were found in an apartment raided in the Brussels area on Tuesday, Belgian Federal Prosecutor Eric Van der Sypt previously confirmed to ABC News. However, it was impossible to determine how old they were.
"They could be days -- or even weeks -- old," the prosecutor said.
Since the Paris attacks on Nov. 13, more than 100 house searches have been conducted in Belgium and dozens of people have been arrested, according to the federal prosecutor's office.
Abdeslam had been hiding in the Brussels area and called friends to help him get back to Syria, two friends told ABC News in November. Police had issued an international arrest warrant for him after the terror attacks in Paris.
It is unclear if Abdeslam has remained in Brussels since November.