While Iraq has declared victory in Mosul and the battle for Raqqa heats up, the U.S. held a three-day summit of the Global Coalition to Defeat ISIS that ended Thursday, celebrating some key milestones and taking stock of the long road ahead.
After two days of coalition-wide meetings, U.S. Special Envoy to the Coalition Brett McGurk addressed the smaller core coalition group assembled Thursday to report that the fight against ISIS had accelerated over the last four months at President Donald Trump's request. He praised the heroism of Iraqi and Kurdish forces and the significant progress on the battlefield, with 25,000 square miles cleared of ISIS and 4.82 million people liberated from its rule -- over 3 million of them in Iraq alone.
That means ISIS holds just 2.2 percent of territory in Iraq now and 8.3 percent across the border in Syria. That also means 350,000 children who were living under ISIS are now back in school, after years of brainwashing.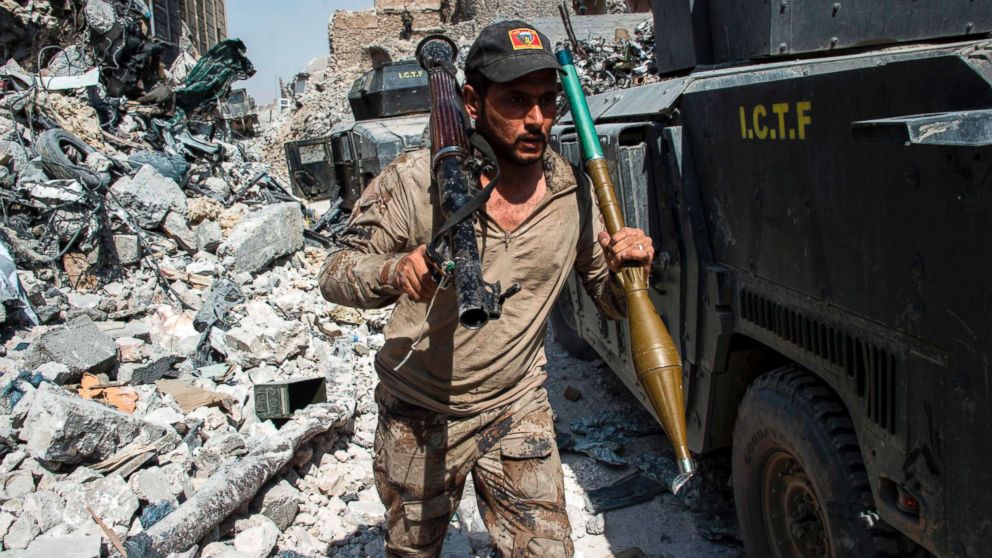 In particular, McGurk shared some of the more horrific details of ISIS's brutality in Mosul's old city, where the last of its foreign fighters were holed up -- using civilians as human shields, forcing children to guard weapons depots, locking civilians in basements to prevent airstrikes, and fighting to the death with every last weapon they have, including their own bodies, strapped with explosives.
"This is one of the most brutal, vicious enemies we've seen in decades," McGurk said, adding that "the battle in Iraq is far from over," with more territory to retake, extensive stabilization efforts, and political reconciliation. In Syria, there is even more work to do -- and a greater challenge, without a government partner to work with, he said.
But people are also beginning to return home, too. Two million Iraqis who fled ISIS's rule have since returned home, including over 220,000 who have already returned to east Mosul -- even as the city is still being cleared.
One of the greatest challenges now is creating the circumstances for more to return. To that end, the U.S. announced $150 million for stabilization efforts last week -- like removing unexploded bombs and hidden IEDs and returning basic services like water, electricity and medical care.
At the conference Thursday, McGurk also announced $119 million in additional humanitarian aid to Iraq, bringing the U.S.'s total humanitarian aid since fiscal year 2014 to $1.4 billion. But that's just a drop in the bucket compared to the amount of need that remains -- $1.3 billion for post-ISIS humanitarian and stabilization programs, according to a United Nations estimate.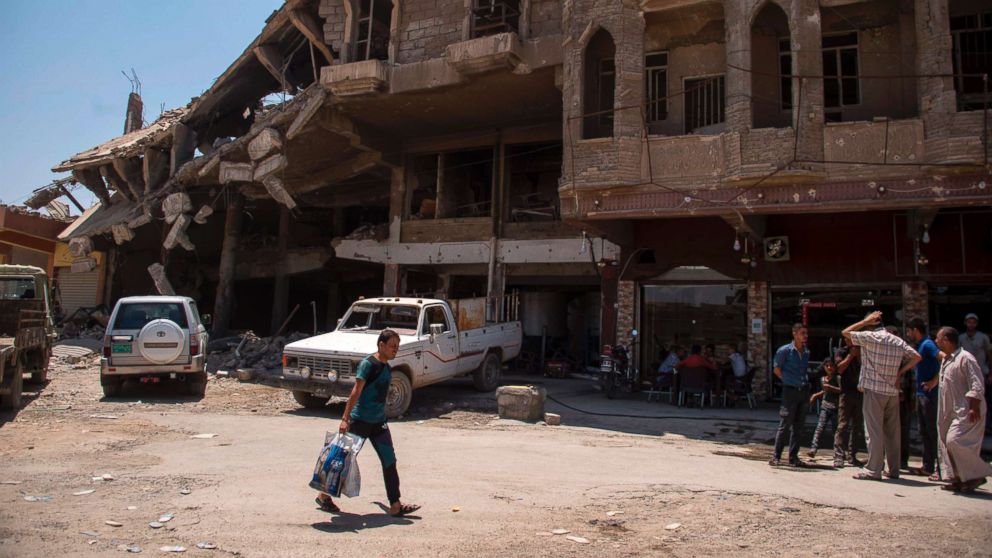 Since ISIS first declared its so-called caliphate, 40,000 foreign fighters journeyed from their homes -- more than 120 countries in all -- to join the terror group. As it suffers sustained losses in Iraq and Syria, the threat of many of them returning and exporting the terror and military techniques they learned on the battlefield has security officials around the world on edge. Interpol, which joined the coalition this year, has stepped up, creating a database that verifies, registers and helps track these foreign fighters, with 18,000 on record now.
The coalition is also doing what it can to stop ISIS or any alternative from reemerging in Iraq. The focus is still on the battlefield, not yet on politics, but to that end, they have trained over 100,000 members of the Iraqi Security Forces, who have yet to lose a battle to ISIS. In fact, McGurk said, nearly 300,000 Iraqis applied for just 3,000 spots in Iraq's elite counterterrorism force when postings went up just last week -- "a remarkable trend and a total transformation," he said.
McGurk also announced that while as a military coalition the 73 members are focused on Syria and Iraq, they are also looking to counter ISIS elsewhere. They held a special session on ISIS in the Lake Chad region in West Africa on Thursday, as Chad and Niger joined the coalition; Djibouti and Ethiopia in east Africa also joined this week, a sign of the growing threat in Africa. In addition, McGurk noted the "hockey stick-like growth of ISIS in Libya that we have helped root out," promising continued support for Libya.