— -- The family of former FBI agent Robert Levinson, who disappeared while on assignment for the U.S. government in Iran in 2007, said they feel "devastated" and "betrayed" by the Obama White House – not just because Levinson was not included in the Iranian prisoner swap that freed several other Americans, but because no one from the White House called to warn them about the exchange. They learned about it by watching television.
"I thought after nine years that they would have enough respect for our family to at least tell us in advance that this is happening," Levinson's wife, Christine, told ABC News. "It could have been five minutes, but to find out on the TV for the whole family… was wrong. It was absolutely devastating."
"I'm very disappointed. I feel extremely betrayed by them," she said.
Christine said that she had been trying to get a high-level meeting with Obama administration officials for the last six weeks but had been relegated to phone calls. Christine did manage to speak on the phone with Secretary of State John Kerry last week, she said, but Kerry did not tell her about the upcoming prisoner exchange. After news of the exchange broke Saturday, Christine said she called the White House but didn't hear back from anyone until hours later when White House Deputy National Security Advisor Lisa Monaco called to apologize. Christine said that Monaco explained that they meant to tell her ahead of time, but the Iranian government apparently leaked the news early.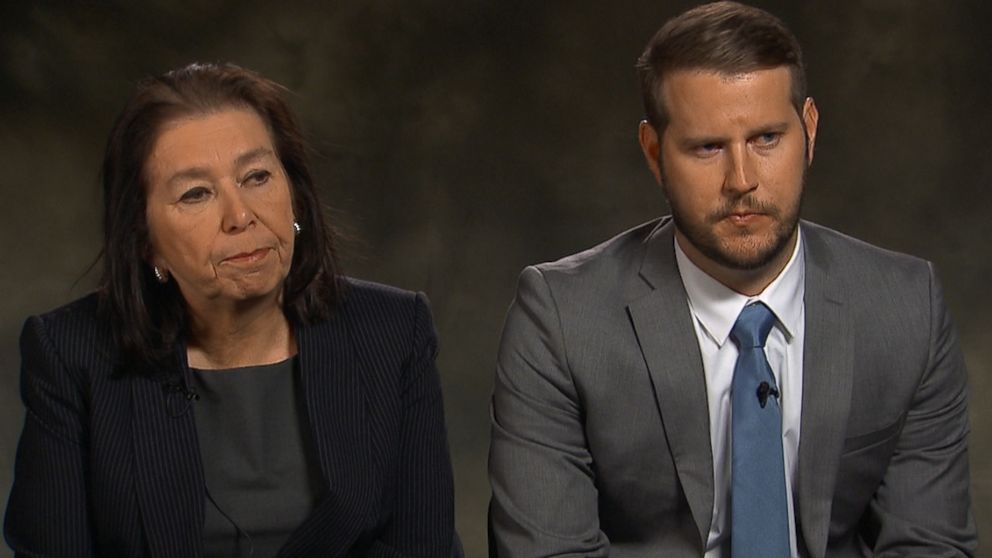 Last summer President Obama made a public pledge that the government would improve its treatment of hostage families, following sharp criticism from the loved ones of other Americans that were held abroad, including Diane Foley, the mother of slain journalist James Foley.
"These families have already suffered enough, and they should never feel ignored or victimized by their own government," Obama said in June.
Seven months later, Christine and Dan Levinson, Bob's son, told ABC News they have felt "abandoned."
"It's bad enough that we weren't notified, but he wasn't included in the deal and that's never going to be enough and the least they could do is follow up with us and tell us the steps that they're taking now," Dan Levinson said. "We're hoping to meet with President Obama, Secretary Kerry and other administration officials because the least they can do is explain to us, and we can talk to them face-to-face about what needs to be done on their end, on our end… what can be done."
The 67-year-old Levinson, who served for more than two decades with the FBI before retiring, disappeared off Iran's Kish Island in March 2007. For years the U.S. government said Levinson was working at the time as a private investigator, but in December 2013 his family acknowledged that he was, in fact, working as a freelance "spy" for a rogue CIA operation. The Iranian government has long-denied holding Levinson or even knowing where he is – the latter claim doubted by some U.S. officials and Levinson's family.
Saturday Iranian media broke the news that Iran and the U.S. government had struck a deal in which five Americans held in Iranian prisons were freed in exchange for the release of seven Iranians either convicted or awaiting trial in the U.S. – all accused of crimes related to violating sanctions against Iran. The U.S. also removed Interpol red notices and dismissed charges against 14 other Iranians abroad who a U.S. official said were unlikely to be extradited to the U.S.
Secretary Kerry tweeted Sunday that as part of the swap, "Iran also agreed to deepen our coordination as we work to locate Robert Levinson. We won't rest until the Levinson family is whole again."
A senior administration official added, "The dialogue between the United States and Iran regarding prisoners of mutual concern also opened the door to us engaging in conversations with the Iranian government regarding the Levinson case. We are hopeful this continued dialogue and cooperation will lead to his return to the United States."
Today Kerry said on CNN that he feels "horrible" for the Levinson family. "I know it's very, very difficult for his family to see these other people come back and to not have answers."
Christine and Dan said that while they haven't given up hope, they're waiting to see if the U.S. government will follow through.
"There are ways to get this done. There are ways to have these talks and really be blunt with the Iranians and seek a proper way to get him released," Dan Levinson said. "There needs to be more pressure… He can be brought home if the U.S. administration is willing to put all their efforts to do that."