PARIS— -- Following weeks of heavy rain in Paris, the River Seine continues to rise -- now putting its famous Louvre Museum in danger.
The water level is expected to reach 20 feet by Saturday, which is 13 feet higher than its normal height, according to the latest official weather bulletin.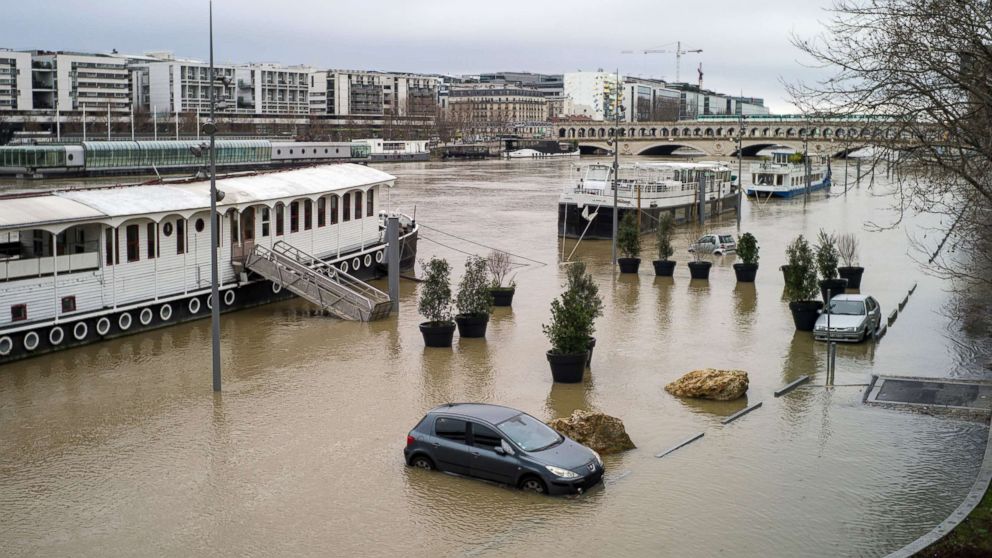 The rise of the water level is causing disruption to the city's transportation system. Seven metro stations alongside the river in Paris have been shut down and will remain closed until Jan. 31, transport authorities said.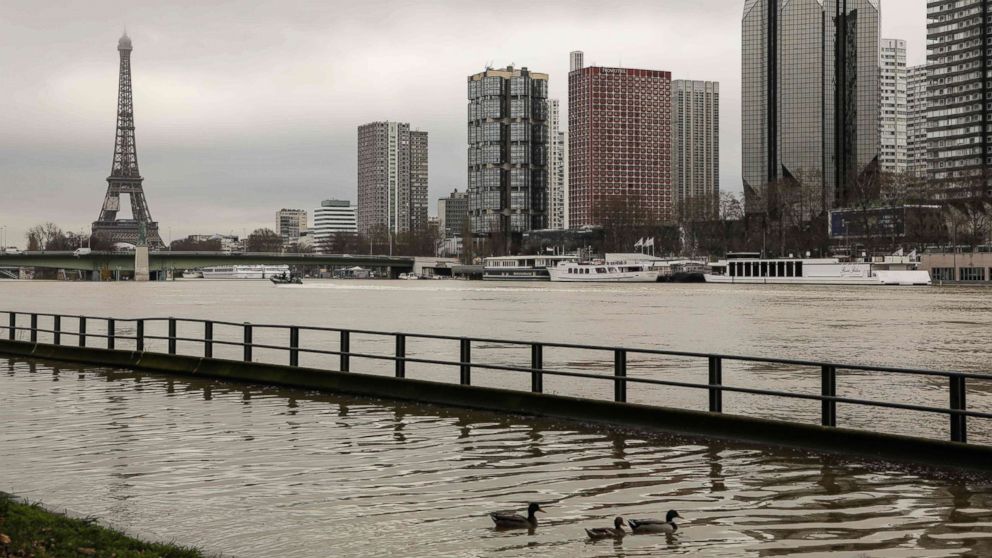 The flood is also starting to affect the Louvre Museum, located next to the Seine. In a statement, France's most visited museum -- home of the Mona Lisa -- said it will close the lower level of the Department of Islamic Arts until Jan. 28.
Roads and walking paths along the river have been closed and river traffic has been stopped on the Seine, because boats are unable to pass under the bridges.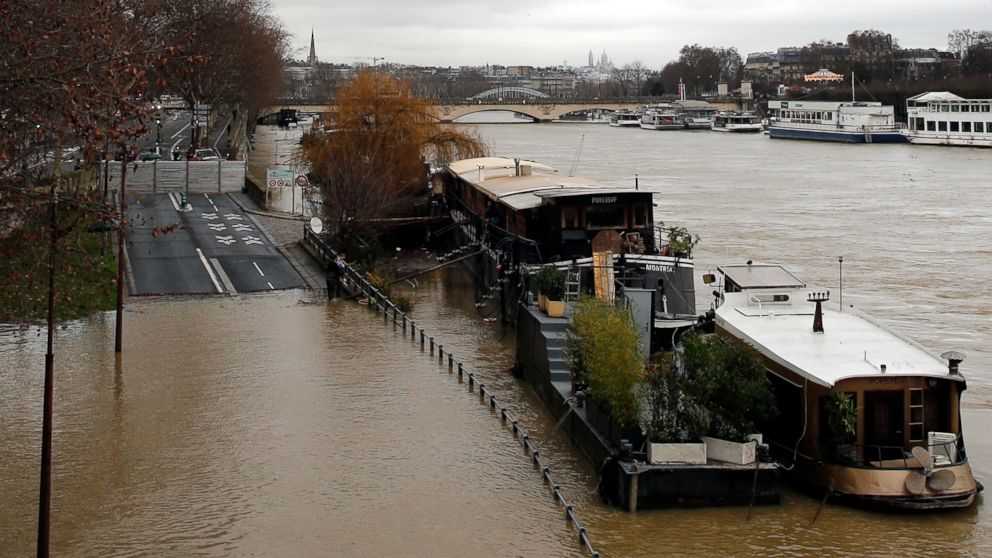 Paris police are asking tourists and locals to be extremely vigilant and stay away from the river as it continues to rise.
At 5 a.m. ET on Thursday the Seine River was at a level of 18 feet. If it rises as city officials expect, its maximum of 20 feet on Saturday will be similar to the level of the river's latest flood in June 2016.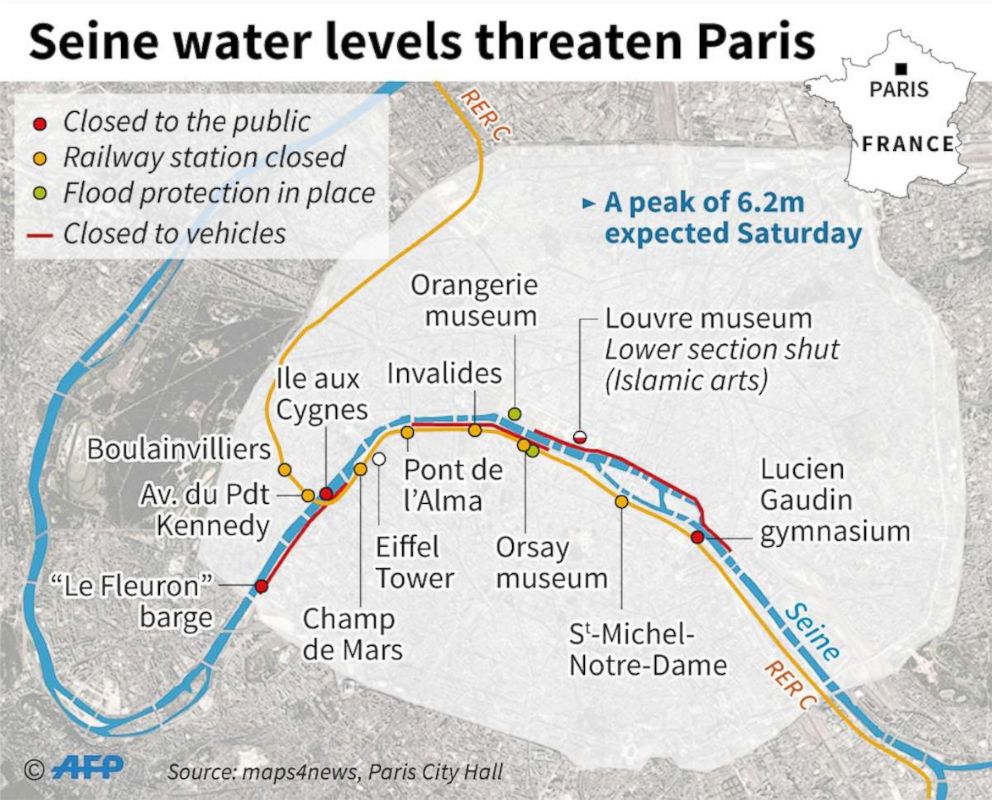 The current flood has a long way to go to beat the record. In 1910, during "The Great Flood of Paris," the Seine water level rose to 28 feet.