— -- A Mexico City official said the city would ban the use of restraints and cages on children under its care and work to get many into homes, after a Disability Rights International and ABC News joint investigation uncovered youth, some with disabilities, living in deplorable conditions in government-funded facilities.
"Effective immediately Mexico City will ban the use of restraints and cages," said Secretary Jose Ramon Amieva of the Ministry for Social Development.
Though the streets of Mexico City teem with signs of the country's growing wealth — the total net worth of Mexico's billionaires is now more than $144 billion, according to Forbes — in the shadows, children can be found alone and neglected behind locked doors and windows.
On July 22, advocacy group Disability Rights International, which has worked in Mexico for more than 20 years, released a report — "No Justice: Torture, Trafficking and Segregation in Mexico" — detailing its findings after a yearlong focus on the children, some with disabilities, growing up in state institutions.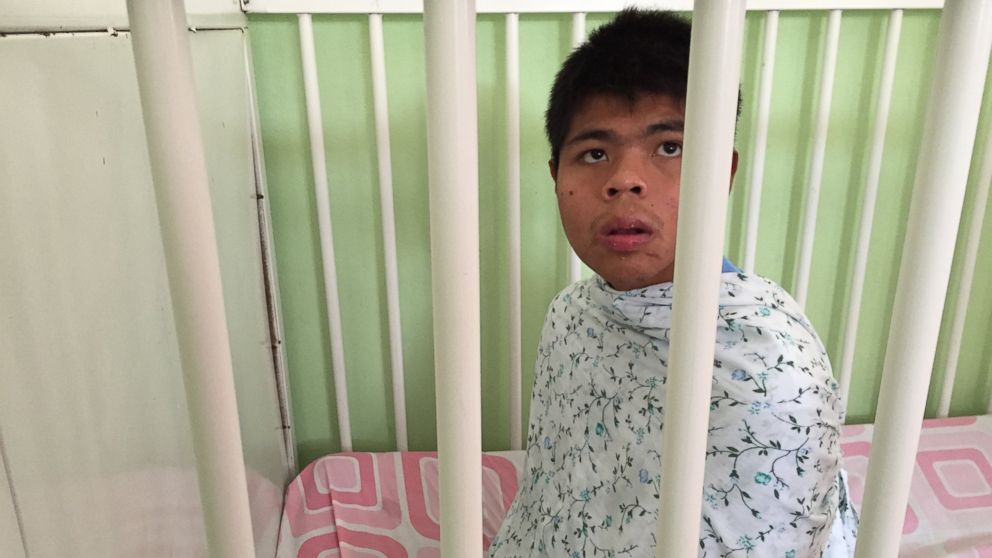 In its report, Disability Rights International also said that it had obtained a so-called "black list" — dated November 2013 and created by the Mexican government — of 25 facilities where children continued to be left permanently, despite the Mexican government's declaring those sites abusive or in very bad condition.
One such facility that ABC News visited along with Disability Rights International recently featured a maze of locked doors. Padlocks on every door and every window. The children that lived there were of varying ages. Some had disabilities, some were dropped off by the government and others had been released from detention centers.
Disability Rights International said that even though the Mexican government had placed the facility on its black list, the government's funding had kept the building going. Priscila Rodriguez of Disability Rights International said the public was not aware of this list.
"It's horrible," Rodriguez said about the children's living conditions at another site. "This is a terrifying place."
At a different facility, advocates like nurse Karen Green McGowan found children with disabilities and of different ages locked up in rows and rows of cages.
"They don't know what they're doing," Green McGowan told ABC News. "They don't have a lot of other tools."
The directors of the sites, however, told ABC News that the child residents had a good quality of life, that they were clean and fed and that they had a place to live.
"The government is totally abandoning these children" said Eric Rosenthal, the founder of Disability Rights International. "It is total abandonment. Mexico is falling short. These are fundamental human rights violations."