— -- The search for the missing AirAsia jetliner that disappeared over the Java Sea resumed Tuesday morning after a day with no significant breakthroughs reported, according to officials.
While the second day of searching mainly focused on the waters around Belitung Island, Indonesia, search crews plan to spend day 3 focusing on utilizing foreign vessels with sonar capabilities, officials said.
At a press conference, Indonesia's National Search and Rescue Agency said the day 3 search area will be expanded to 13 sectors, including ground areas.
The search by Indonesian Air Force planes spotted two pools of possible oil slick Monday but these were later determined to be shadows from underwater coral. Two fishermen who reported hearing or seeing the plane are being taken out today by search and rescue teams to that area.
The search equipment includes 12 helicopter units, 11 fixed-wing units, and 32 ship units with assistance from neighboring countries Singapore, Malaysia and Australia. The U.S. said Monday it sent the San Diego-based destroyer Sampson to assist and it should arrive in the area late Tuesday.
Here is a look at what we know so far:
What Happened?
An AirAsia jet lost contact with air traffic control over the Java Sea during a flight to Singapore Sunday morning, shortly after the pilots requested a change of flight plan because of weather.
Flight QZ8501, an Airbus A320-200, lost contact with air traffic control in Jakarta, Indonesia, at 6:17 a.m. Sunday local time near Belitung Island, Indonesia, after the flight left Surabaya, Indonesia, Indonesian Air Transport Director Djoko Murjatmodjo said during a news conference.
The flight had at least 162 people on board.
"We currently suspect that plane is located on the ocean floor," Bambang Soelistyo, the head of Indonesia's National Search and Rescue Agency, announced in a news conference on Sunday.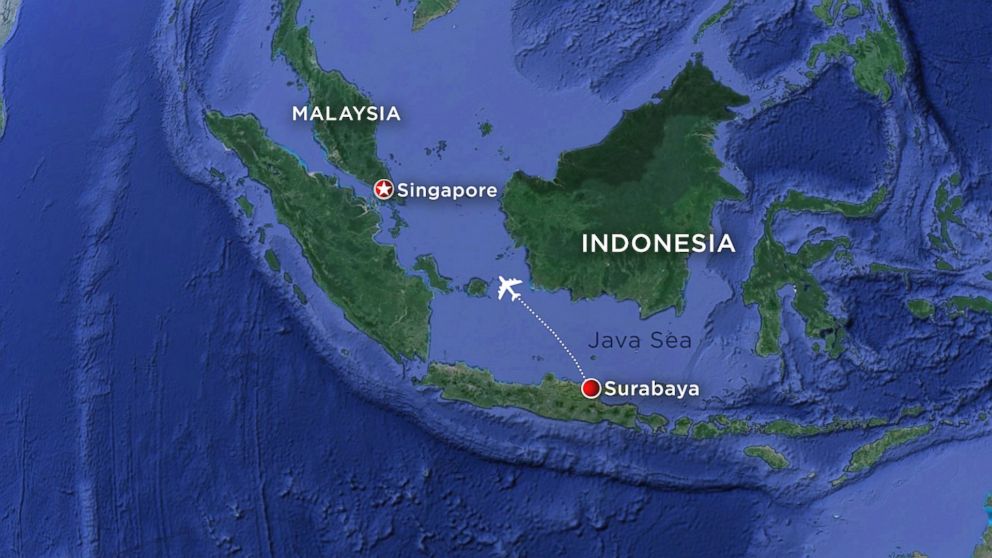 Where are They Searching?
Much of the search has focused largely in the waters near Belitung Island, though there have not been any significant findings in the first two days of the search.
Oil slicks were spotted near the island but experts believe that it is likely waste from ships that pass through the area regularly. All told, there are now seven search areas. Initially they were focused on four sectors but that was expanded this morning.
Those sectors were determined by the initial geographic information collected from the plane before it went dark, and experts have factored in additional information that could weigh in natural conditions and weather patterns.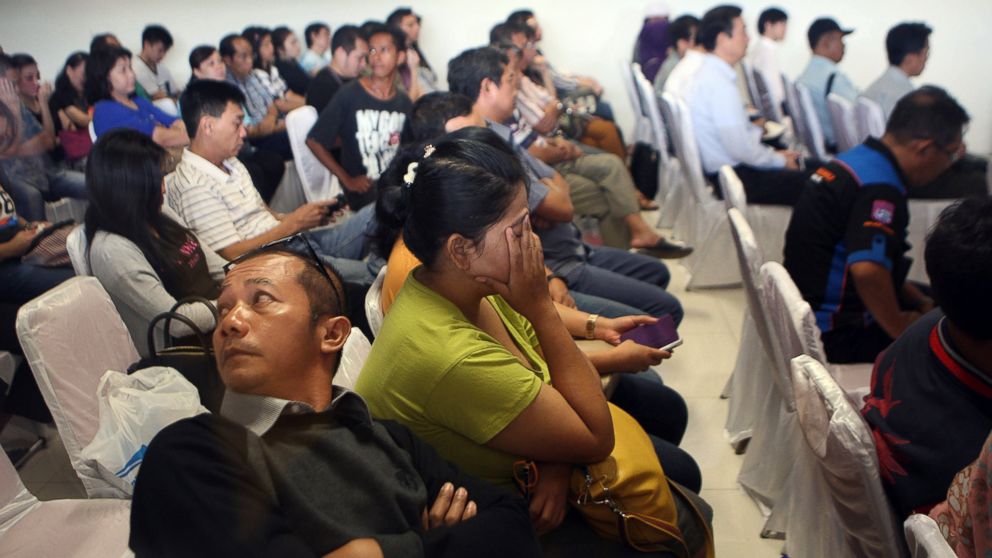 How is This Different Than the Vanished Malaysian Airlines Plane?
The biggest difference between these two incidents is that the search area in this latest flight is much smaller than before.
When MH370 vanished, the search area changed several times but investigators eventually determined that it is believed to have crashed somewhere in the Indian Ocean. That body of water is significantly larger, deeper, and less predictable than the Java Sea, the body of water surrounded by portions of the island nations Indonesia and Malaysia.
What About the Plane's Black Boxes?
Like in the case of the missing MH370 plane, there is something of a deadline facing the search teams.
Black boxes have batteries that last for 30 days, with the intention that if the plane crashes, rescuers have a month to find it before they stop sending their automatic hourly signal sending out an alert to their location.
The plane's Emergency Locator Transmitter should function automatically and send warning signals, but no signal has been detected by control centers in Indonesia or in neighboring countries.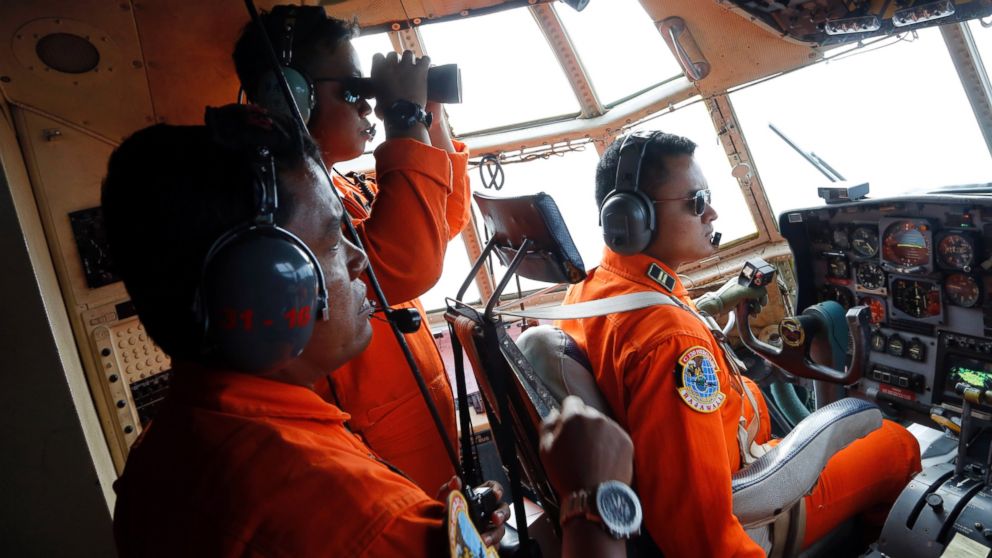 Who is Helping?
Five South East Asian countries are actively involved in the search and have contributed vehicles and manpower, though the Indonesian government is running point on the operation.
The United States has formally been asked to assist in the operation, even though none of the passengers are American. State Department press director Jeff Rathke said at a briefing this afternoon that they're "reviewing the request" but did not elaborate further.
The Indonesia National Search and Rescue Agency is leading the charge with 12 ships, two helicopters, two Hercules planes, two Puma aircraft, two warships and one Boeing 737 dedicated to maritime intelligence.
Malaysia and Singapore have both deployed three ships and a Hercules plane a piece to help in the search.
The Royal Malaysian Navy and the Royal Malaysian Air Force are also actively involved in the search, and the Singapore Air Force has also helped scan the waters by both air and sea.
Two Singaporean teams of specialists and two sets of underwater locator beacons are being used to try and find the flight data recorders.
Australian forces were the ones spearheading the extended search for MH370, and they have also brought their expertise to this operation. The Royal Australian Air Force has sent aircrafts to assist the search by air.
Get real-time updates as this story unfolds. To start, just "star" this story in ABC News' phone app. Download ABC News for iPhone here or ABC News for Android here. To be notified about our live weekend digital reports, tap here.