— -- Italian residents were treated with quite the spectacle on Thursday.
Fire and lightning lit up the sky over Sicily after Mount Etna's Voragine crater erupted for the first time in two years, the National Institute of Geophysics and Volcanology (INGV), a research institute in Italy, said in a statement to ABC News today.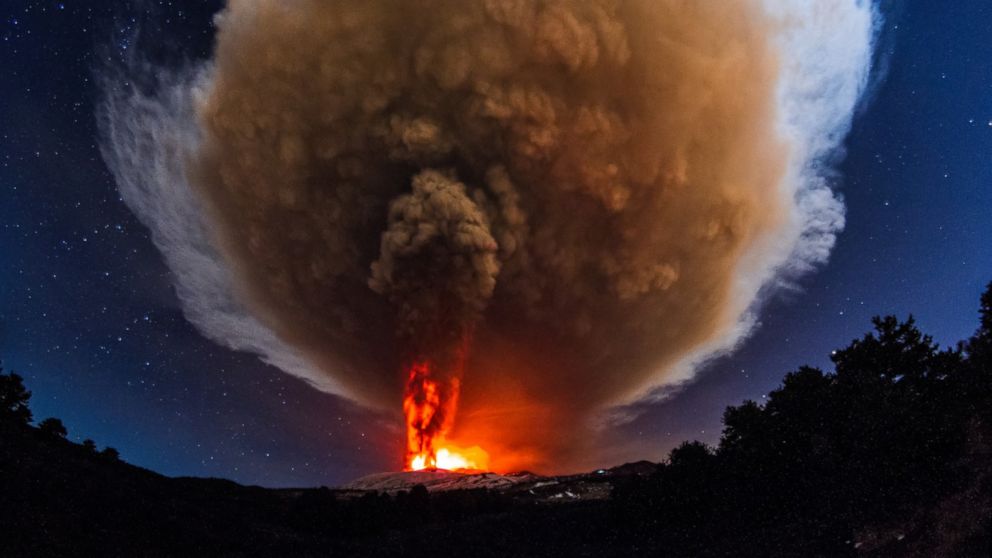 Volcanic lightning was seen above the giant plume of fire and smoke rising from the volcano and into the night sky.
The activity in the crater began on Thursday with Strombolian eruptions, which are short-lived, explosive outbursts of lava, and intensified today, the INGV said. The volcano's explosions have grown to a new peak with lava, magma, ash and gas elevating to at least 7 kilometers above the summit of the volcano with prevailing winds that the INGV said are still weak.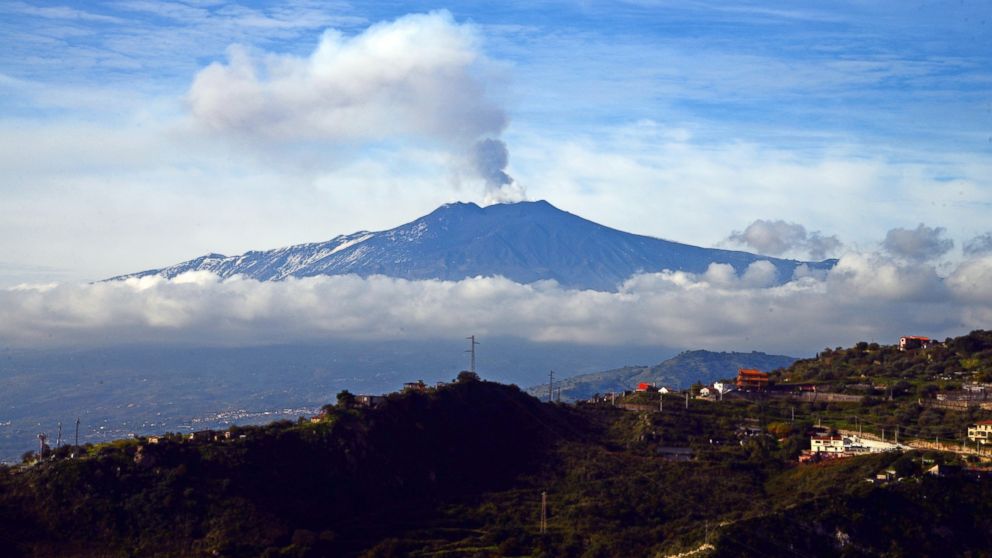 Mount Etna is the largest volcano in Europe and one of the most active volcanoes in the world, according to INGV's website. Once thought to be nonthreatening to the 900,000 residents in the area because of its steady flow of lava, researchers have found that Mount Etna is capable of giving rise to highly explosive activities.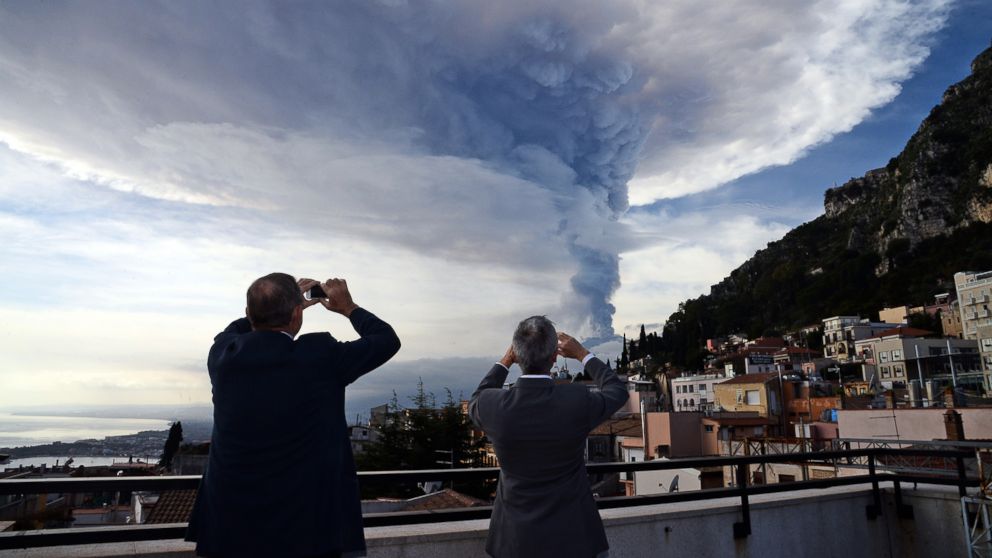 The Voragine crater was formed inside of the central crater in 1945 and is among three other craters in the volcano: Bocca Nuova, the crater of the Northeast and the crater of the Southeast, which the INGV said has been the most active one.