Mysterious Fishing Boats Carrying Dead Bodies Wash Ashore in Japan
Evidence suggests the boats may hail from North Korea.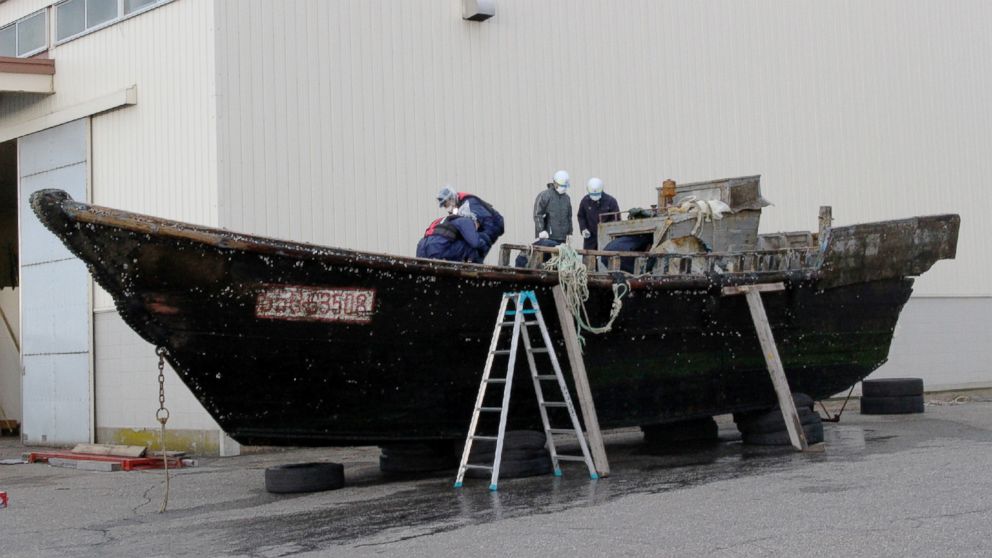 — -- Ghostly wooden fishing boats containing decomposing dead bodies, skulls and other human remains have been mysteriously washing ashore on Japan's northwestern coast over the past two months, according to the country's coast guard.
At least 11 wrecked boats carrying corpses have showed up since October, Japan Coast Guard official Yuka Amao told the Associated Press. Amao said the latest boat found in Fukui prefecture on Nov. 22 contained six skulls, various bones and human remains and a nearly intact decomposing body.
Japanese authorities said they are investigating the boats and remains, but the bodies are in such terrible shape from weeks-long decay at sea that it's impossible to determine their cause of death. The small wooden vessels, about 33- to 40-feet long, are also in poor condition, authorities said.
Evidence, including nets and signs written in Korean and one boat with a sign saying, "Korean People's Army," suggests the boats may hail from North Korea.
Theories about the skeletons and decomposing bodies inside the mysterious boats range from North Korean fisherman lost at sea to people attempting to escape the North Korean regime perhaps devastated in a storm.
Squid fishing equipment found in the boats suggest that the bodies could be of fisherman from food-short North Korea who have been increasingly entering Japanese waters to hunt squid, according to the AP, which added the fishermen apprehended by the Japan Coast Guard are usually ordered away since the two countries lack a fishing agreement.
Though recent arrivals have drawn global attention, dozens of wrecked boats drift toward Japan every year, according to Japan Coast Guard spokesman Yoshiaki Hiroto.
This year, 34 mysterious boats have been discovered, Hiroto told the AP, adding that the coast guard found 65 last year and 80 in 2013.
The Associated Press contributed to this report.