KATHMANDU and LONDON -- Search crews on Monday recovered the black boxes from Yeti Airlines NYT 691, the short-haul flight that crashed in Nepal on Sunday with 72 people on board.
Both the flight data recorder and cockpit voice recorder were recovered as more than 300 people combed the site of the crash, near Pokhara International Airport, officials said.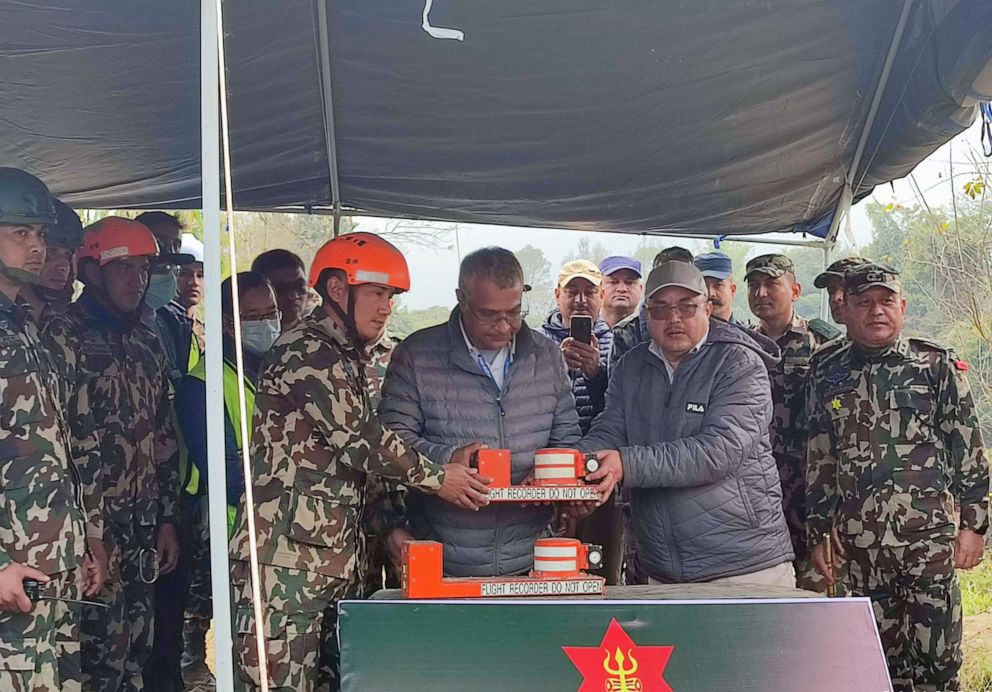 One additional body was recovered, bringing the death toll to 69. Three people were still counted as missing on Monday, although officials said they didn't expect to locate survivors.
The search-and-recovery mission has been made more difficult because much of the wreckage from the downed plane was in a narrow 300-meter-deep gorge.
Crews have had to use oxygen as they search the site, an official said.
Of the 68 passengers on board the twin-engine plane, 15 were Nepali, according to a flight manifest shared by Nepal's Civil Aviation Authority on Sunday. Officials said the remaining passengers were from India, Russia, South Korea, Ireland, Australia, Argentina and France. The plane also had four crew members on board.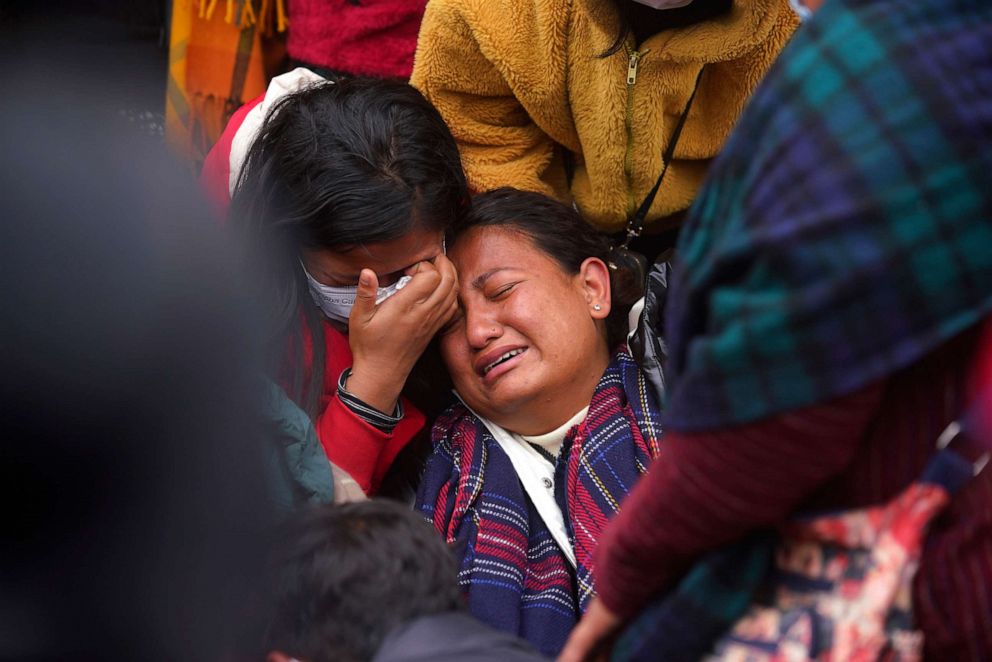 The bodies of all 15 foreign nationals were expected to arrive at Kathmandu Airport on Monday, officials said.
The aircraft departed Kathmandu on time at 10:32 a.m. local time, with an estimated time of arrival at 10:59 a.m., according to Flightradar24, a flight tracker. The crew last made contact with Pokhara Tower at 10:50 a.m., as they flew over the Seti River gorge, which is east of the city, officials said.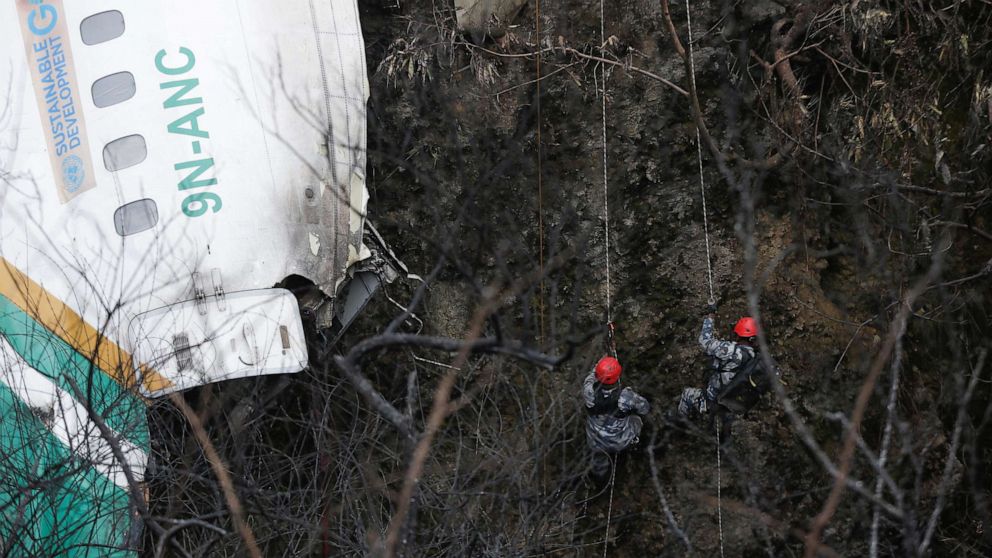 The aircraft, which was 15 years old, was registered as 9N-ANC with a serial number of 754, aviation officials and Flightradar24 said.
Officials said on Sunday that 68 people were confirmed dead, up from an earlier estimate of at least 30. Three children and three infants were on the flight, according to the manifest.
Prime Minister Pushpa Kamal Dahal declared Monday a day of national mourning.