MAIDUGURI, Nigeria and LONDON, United Kingdom -- Ruling party candidate Bola Tinubu was declared the winner of Nigeria's presidential election early Wednesday, amid calls from the opposition for a rerun in Africa's largest democracy.
Independent National Electoral Commission (INEC) Chairman Mahmood Yakubu announced the results on live television just after 4 a.m. local time. Tinubu of the ruling All Progressives Congress (APC) party garnered a total of 8,794,726 votes, or about 35%, defeating his three main rivals: Atiku Abubakar of the main opposition Peoples Democratic Party (PDP), who secured 6,984,520 votes, or about 29%; and Peter Obi of the lesser known Labour Party, who received 6,101,533 votes, or about 25%. A total of 24,966,218 votes were cast, of which 24,025,940 were valid and 939,278 were rejected, according to Yakubu.
"I take this opportunity to appeal to my fellow contestants to let us team up together," Tinubu, 70, told a crowd of supporters at the APC's campaign headquarters in the capital, Abuja. "It is the only nation we have. It is one country and we must build together."
On Tuesday, as votes were still being counted and provisional results showed Tinubu in the lead, Abubakar's PDP and Obi's Labour Party demanded a do-over and called on the INEC chairman to resign. Both opposition parties alleged that the results had been manipulated, citing disparities between votes that were tallied at local polling stations and the data that was uploaded to the INEC's website. Dozens of protesters then took to the streets in Abuja and southern Delta state. As the demonstrations grew, the United Nations issued a statement calling "on all stakeholders to remain calm through the conclusion of the electoral process" in Nigeria.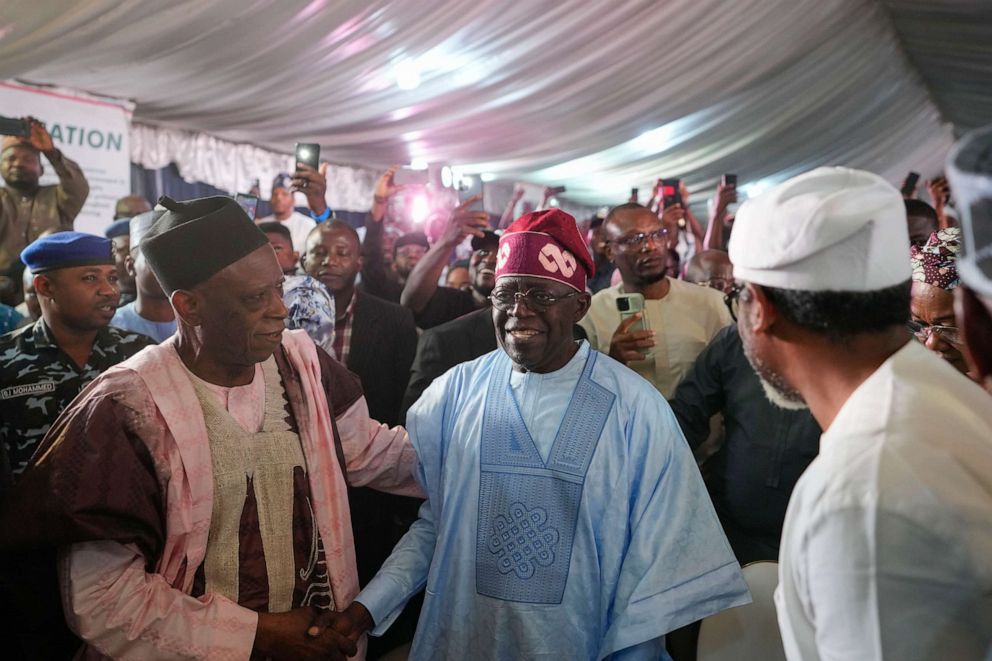 The parties have three weeks to appeal the results. While challenges are common, the Supreme Court of Nigeria has never overturned a presidential election.
Nigeria's 2023 presidential election -- described as the West African nation's most hotly contested since the end of military rule in 1999 -- took place on Saturday against a backdrop of economic troubles and widespread insecurity. The vote was closely watched around the word as it was considered a potential turning point for Africa's most populous country and biggest economy. The United States, a close ally, had called Saturday's poll "consequential," not just for Nigerians but also for the wider continent and the entire globe.
While observers said the election was largely peaceful, logistical and security challenges forced some of the country's 93 million registered voters to wait until the next day to cast their ballots. Moreover, a cash shortage sparked by a currency redesign made it difficult for people to get to polling stations, likely resulting in low voter turnout, according to observers.
After the results were announced on Wednesday, the election observation missions of the Commission of the Economic Community of West African States (ECOWAS) and the Africa Union (AU) released a joint statement noting "with concern signs of increasing tensions in the country."
"While we recognize that the tallying of results at all levels is a critical part of the process, we urge INEC, to expedite the transparent release of results to the general public, in order to ease anxieties and tensions," they said.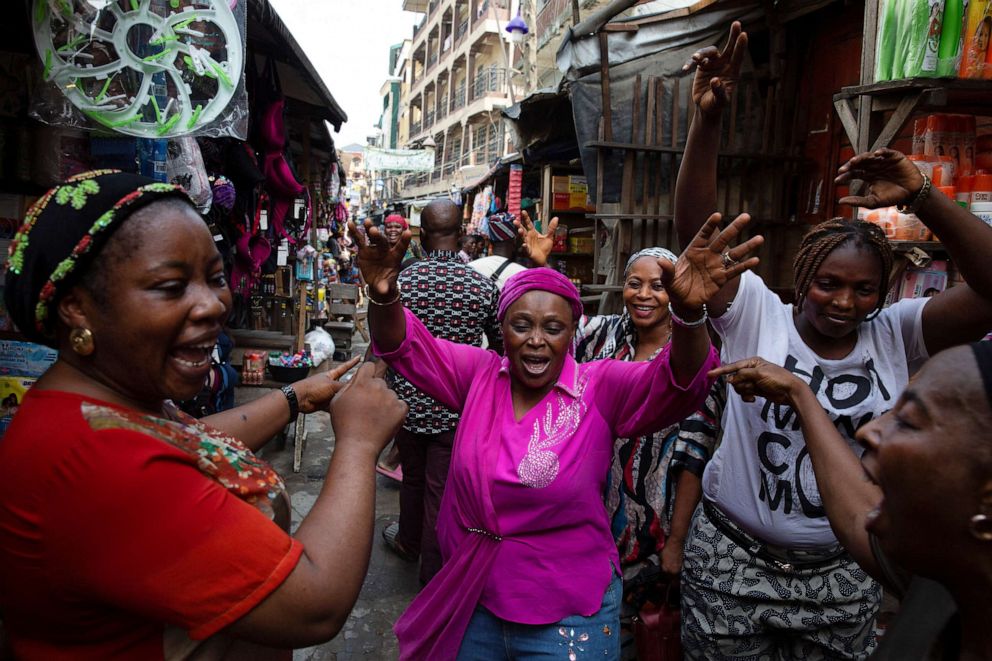 Popularly known as "Jagaban" by his supporters, Tinubu ran on campaign promises to enhance security, tackle mounting debt and improve state infrastructure. He previously served as governor of southwestern Nigeria's affluent Lagos state, where he was born. However, he lost the state in Saturday's presidential election to Obi, a relative political newcomer who amassed immense support among the youth.
As the president-elect, Tinubu will soon replace outgoing Nigerian President Muhammadu Buhari, whose electoral victory in 2015 made history. Buhari is expected to step down in May, after serving the maximum two terms allowed by the constitution.
Buhari took to Twitter on Wednesday to congratulate Tinubu, calling him "the best person for the job."
"I shall now work with him and his team to ensure an orderly handover of power," Buhari tweeted.
Buhari described Saturday's election as "competitive," which he said was "good for our democracy." He acknowledged "technical problems with electronic transmission of the results," but maintained that the vote was free and fair. As for those who wish to challenge the results, Buhari urged them to "take it to the courts, not to the streets."
"If any candidate believes they can prove the fraud they claim is committed against them, then bring forward the evidence," he added. "If they cannot, then we must conclude that the election was indeed the people's will -- no matter how hard that may be for the losers to accept."
ABC News' Angus Hines contributed to this report.