MAIDUGURI, Nigeria and LONDON, United Kingdom -- The world will watch with anticipation as Africa's largest democracy votes for a new leader on Saturday.
Nigeria's 2023 presidential election -- described as the nation's most hotly contested since the end of military rule in 1999 -- is taking place amid a backdrop of economic troubles and widespread insecurity. It's widely seen as a potential turning point for Africa's most populous country and biggest economy. As a top ally, the United Kingdom has said it will be following Saturday's poll in Nigeria "very closely." The United States, another close ally, has called the upcoming vote "consequential" not just for Nigerians but also for the wider continent and the entire globe.
"I usually don't like to vote, but this time is different," Ishaku Danladi, an administrative officer at Lagos University Teaching Hospital in Lagos, told ABC News. "This is the perfect chance to vote morally."
Who are the main candidates?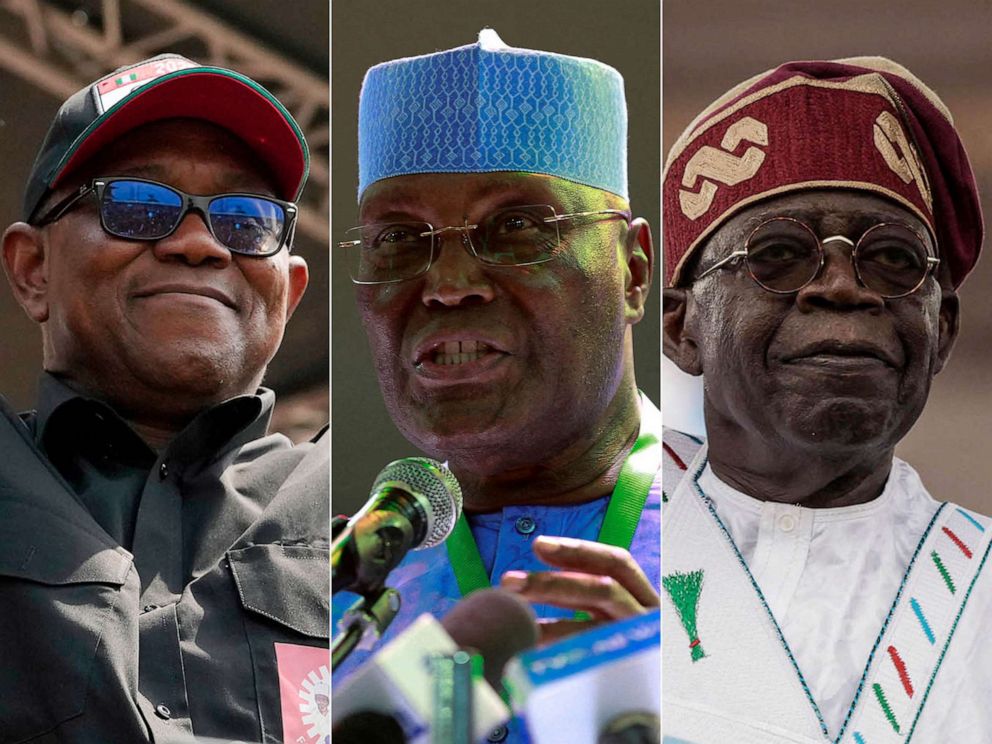 Outgoing Nigerian President Muhammadu Buhari, whose electoral victory in 2015 made history, is stepping down after serving the maximum two terms allowed by the constitution. More than 93 million registered voters will choose among 18 candidates to replace Buhari, according to Nigeria's Independent National Electoral Commission.
"Everything would run smoothly if Nigerians managed to get the leadership -- notably the presidency -- correctly," Musa Adamu, a barrister in Abuja, told ABC News. "One of my top hopes for Nigeria is to see trustworthy leaders assume the reins of the country's affairs."
Opinion polls show there are three frontrunners: Bola Tinubu, Atiku Abubakar and Peter Obi.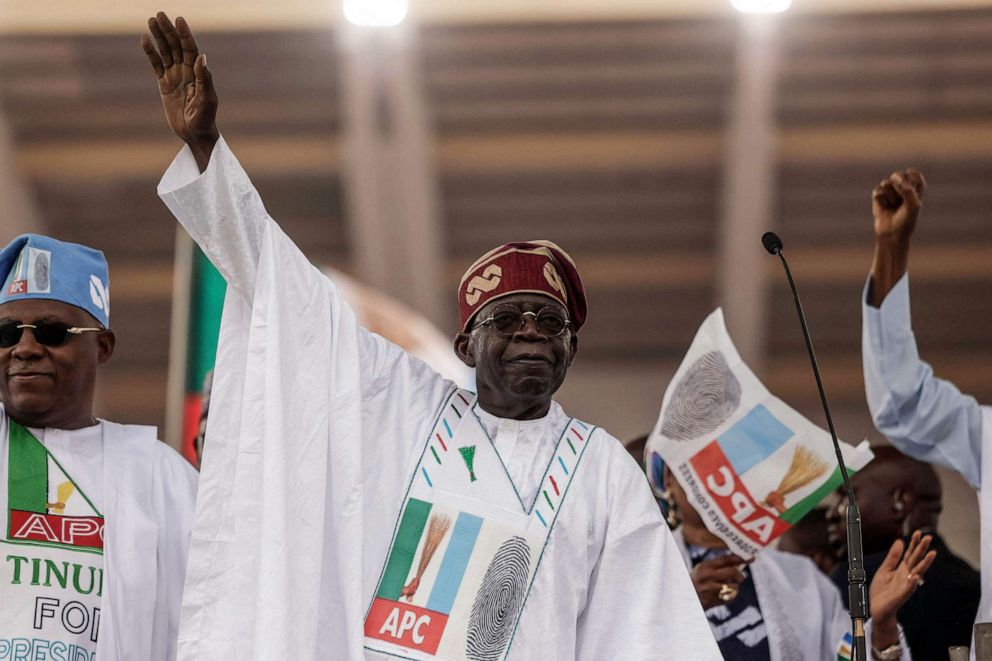 Tinubu, 70, is representing Buhari's ruling party, the All Progressives Congress (APC). The political veteran previously served as governor of southwestern Nigeria's affluent Lagos state, where he was born. Popularly known as "Jagaban" by his supporters, Tinubu has promised to enhance security, tackle mounting debt and improve state infrastructure if he is elected president.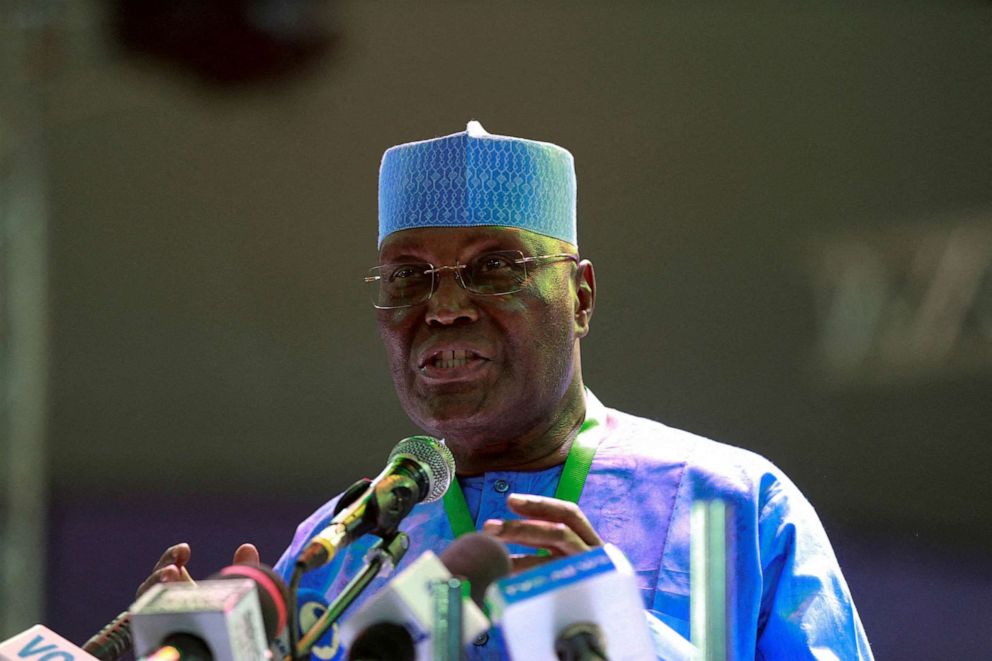 Abubakar, 76, is representing the main opposition Peoples Democratic Party (PDP). Hailing from Adamawa state in northeastern Nigeria, the veteran politician and business tycoon served as the country's vice president from 1999 to 2007. With a presidential campaign theme called "My Convenant with Nigeria," Abubakar has vowed unity, peace and to improve the nation's economic prospects.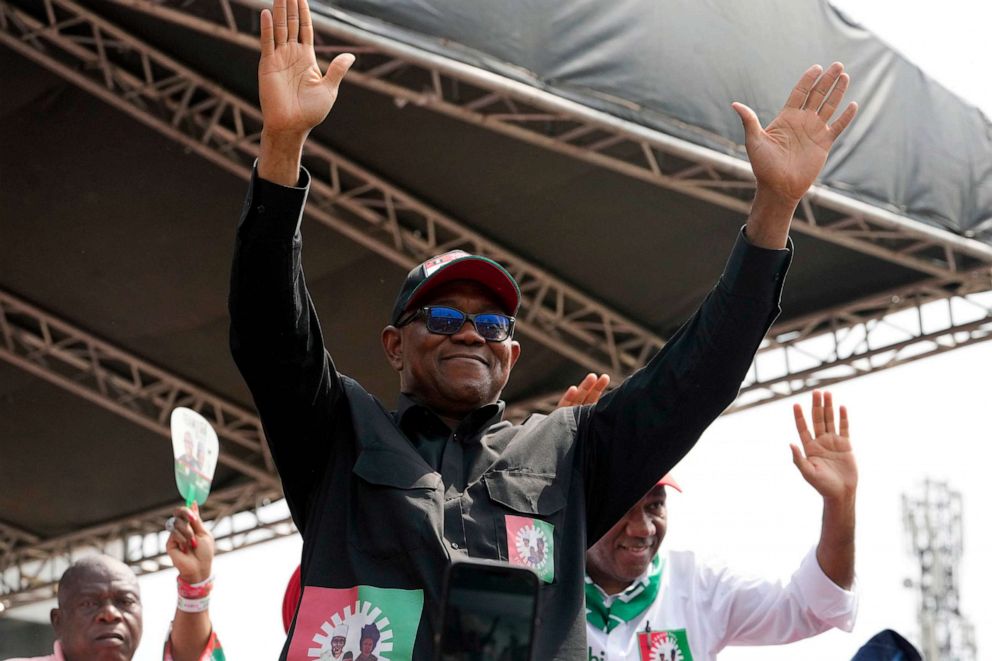 Obi, 61, is running on the ticket for the lesser known Labour Party. The businessman-turned-politician previously served as governor of Anambra state in southeastern Nigeria, where he was born. As a relative political newcomer, Obi has amassed immense support among Nigerian youth with his campaign promises to unite and rebuild the country by tackling issues such as insecurity and unemployment.
What are the key issues on the ballot?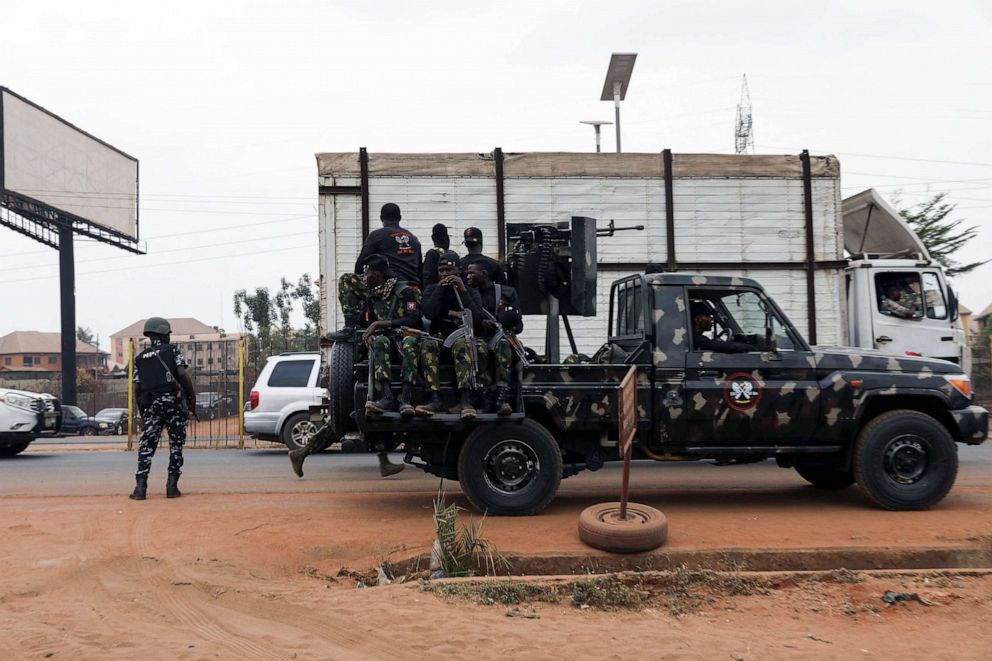 Nigeria's security situation has worsened in recent years and is a top concern for voters, with high levels of violent crime across the West African nation. Jihadist groups including Boko Haram wage widespread insurgencies in the northeast. Armed gangs terrorize and abduct people for ransom in the northwest. Secessionists clash with police in the southeast. Deadly conflict between farmers and herders over scarce resources plague Nigeria's fertile central region.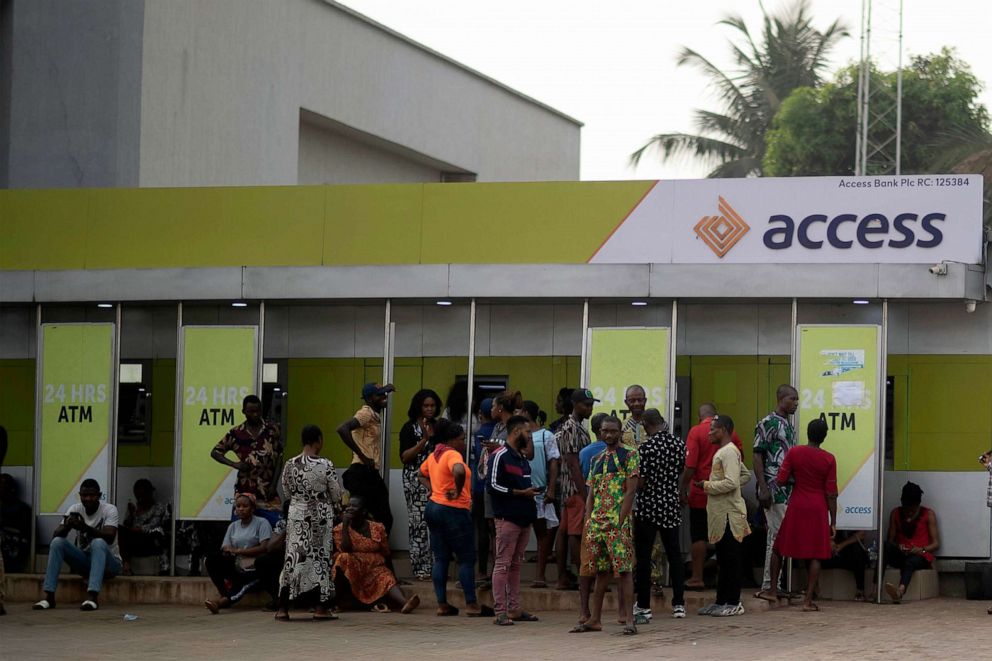 Another pressing issue that has created anxiety among Nigerian voters is the shortage of the newly redesigned local currency, the naira. The Central Bank of Nigeria announced last October that it would redesign three naira notes to address inflation and counterfeiting. Citizens were asked to turn in their old banknotes but have since struggled to get their hands on the new versions, sparking long lines outside banks nationwide and violent protests in some areas. The cash crunch threw a spanner in the works of Nigeria's $220 billion informal economy, prompting Buhari to extend the use of old naira notes as legal tender alongside the new ones until April 10.
"The inflation rate has increased, mostly for necessities, as a result of the instability caused by unstable fiscal policies in the area of currency devaluation, which has caused a continuing decline in the standard of living," Kadafur Balami, coordinator of Thlama Peace Foundation in Maiduguri, told ABC News. "All we really require is a good leader and I'm hoping that this election delivers that."