— -- A floating museum based on the biblical story of Noah and the flood was damaged in a collision with a moored Norwegian Coast Guard patrol vessel in the Oslo harbor.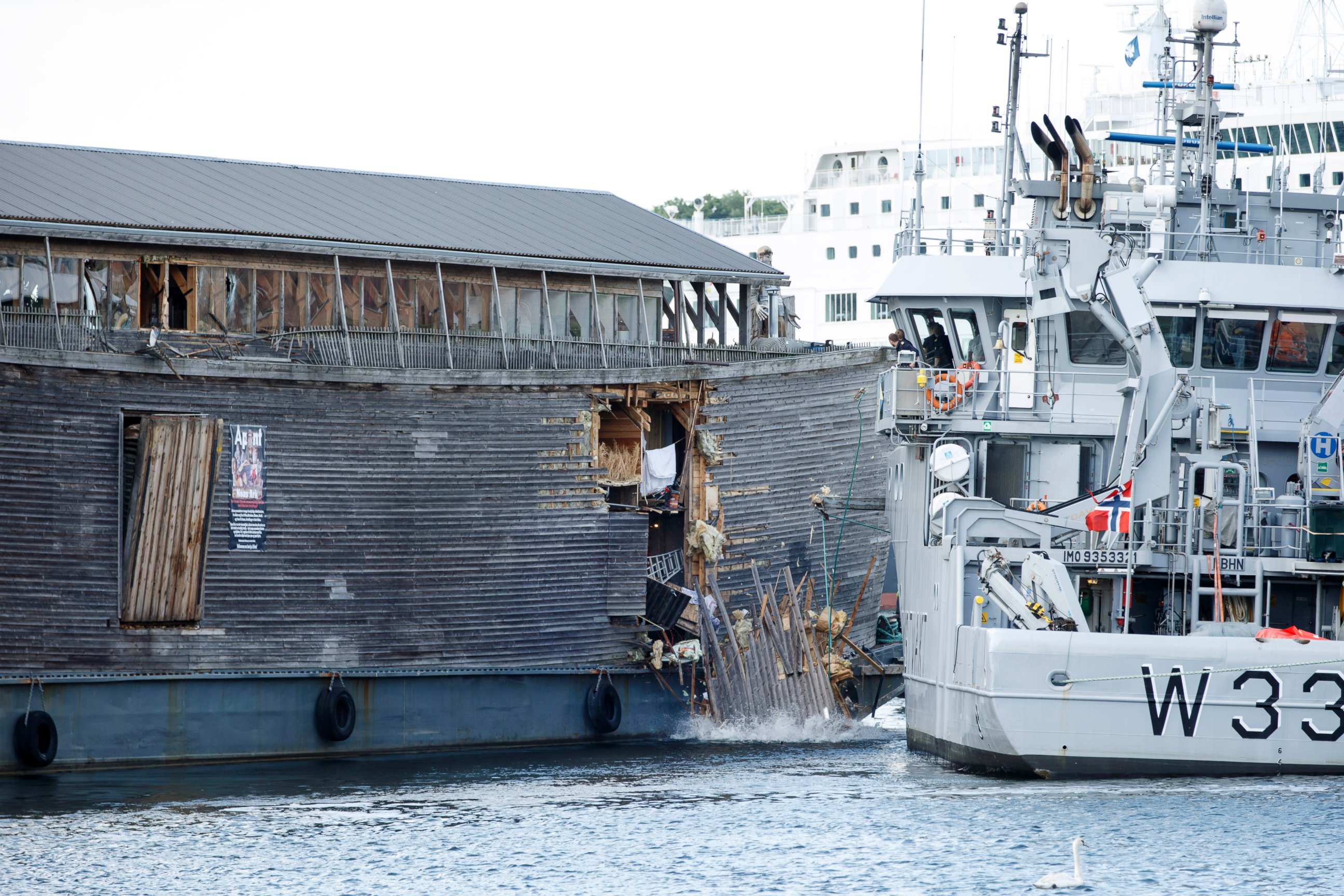 No injuries were reported in the accident that left both vessels damaged, Coast Guard officials told The Associated Press, and there were apparently no animals aboard. The Noah's Ark-themed barge arrived in Oslo May 9 after a 12-hour trip from Larvik, according to the museum's Facebook page, and was next scheduled to anchor in Sandefjord, Norway.
The 230-foot-long replica was originally built by Dutch businessman Johan Huibers after he dreamed of a great storm flooding his home province in the Netherlands, according to his biography.
Huibers sold the vessel to Aad Peters, a Dutch artist, in 2010, according to the Ark of Noah Foundation. Huibers went on to build a second, larger Noah's Ark-theme vessel, which he plans to take on a voyage (by barge) to Brazil this summer.
Huibers has offered to help repair the smaller replica and many others have volunteered as well, the foundation told ABC News.
In related news, Australian-born creationist Ken Ham plans to open his newest attraction, Ark Encounter, in Kentucky this summer.