— -- Americans Kenneth Bae and Matthew Todd Miller are coming home after they were released Saturday from captivity in North Korea.
National Intelligence Director James Clapper coordinated with North Korean officials to secure the Americans' release and was en route to the United States with Bae and Miller.
Find out more about Bae and Miller's captivity in North Korea.
Nov. 3, 2012 -- Bae, a Korean-American missionary and tour operator, is arrested in North Korea.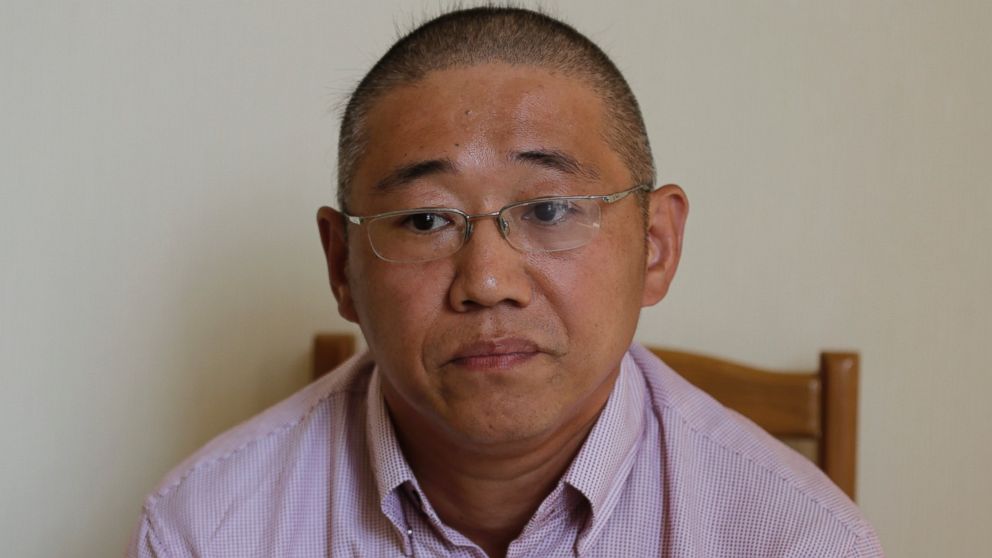 April 2013 -- Bae, of Washington state, is sentenced to 15 years in a North Korean prison for allegedly trying to overthrow the North Korean state.
July 3, 2013 -- Bae appears in a prison interview video. He looks "different and gaunt," says his mother, Myunghee Bae. Bae reportedly is suffering from diabetes, an enlarged heart, liver problems, back pain and a 50-pound weight loss.
Oct. 11, 2013 -- Bae's mother, Myunghee Bae, arrives in Pyongyang. Bae and his mother were allowed to see each other for five days, according to Kenneth Bae's sister, Terri Chung.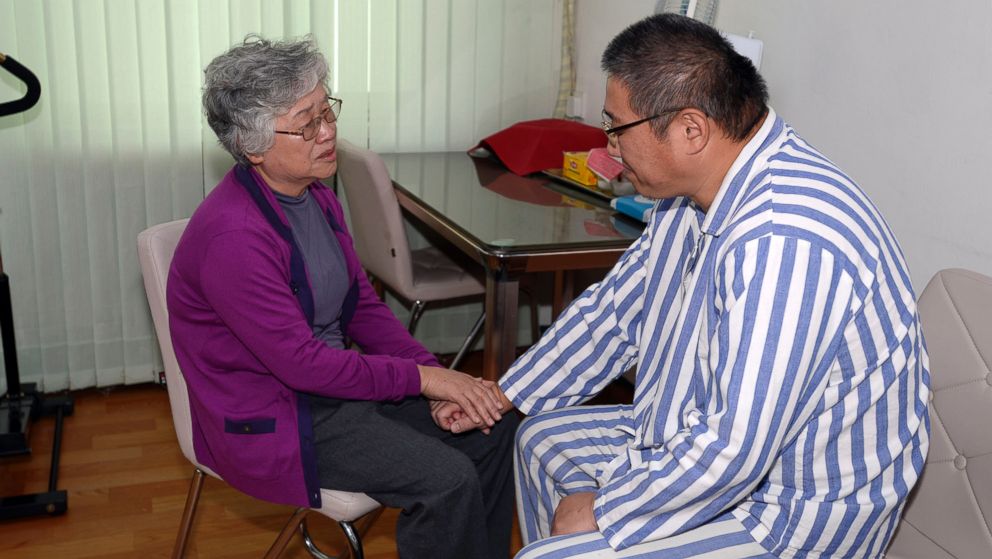 Jan. 8, 2014 -- Bae's family members say they are "outraged" by former NBA star Dennis Rodman's comments suggesting that North Korea was right to detain Bae. "Dennis Rodman could do a lot of good by advocating for Kenneth to Kim Jong-un, but instead he has decided to hurl outrageous accusations at my brother, insinuating that Kenneth has done something sinister," said Bae's sister, Terri Chung. "He is clearly uninformed about Kenneth's case, and he is certainly not in any position to pass judgment on Kenneth Bae, who has never had any hostile intentions against the DPRK."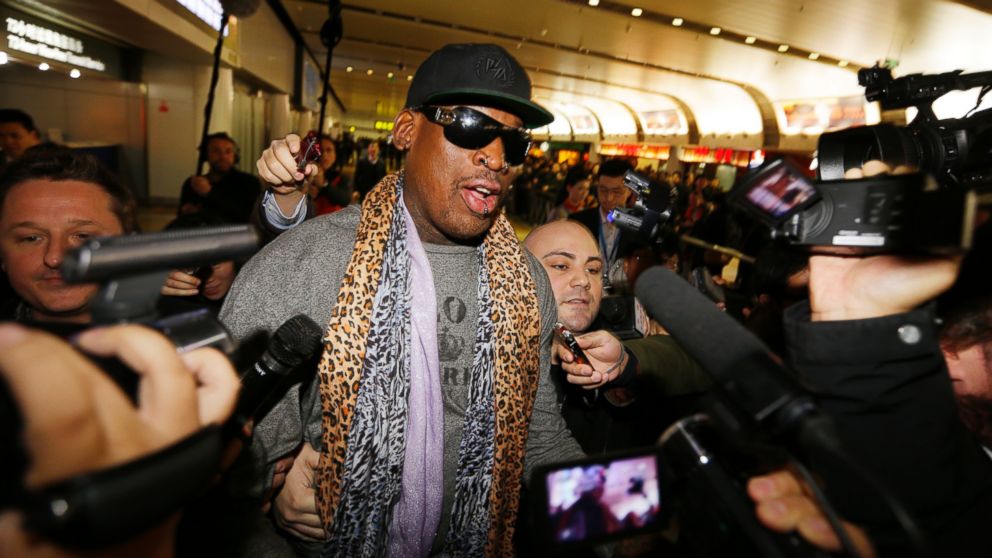 February 2014 -- Kim Jong-un's regime sends Bae to a North Korean labor camp in retaliation over supposed American B-52 bomber flight drills around the Korean peninsula.
Jan. 20, 2014 -- Bae appears in a video from a North Korean prison calling for U.S. officials to secure his release, saying he hopes to be a "connecting bridge for the friendship" between North Korea and the western world. Bae makes the comments at what he calls a press conference held at his own request. Wearing a gray cap and inmate's uniform with the number 103 on his chest, Bae speaks in Korean. He tells reporters that he is not detained in Pyongyang without a reason and indeed he has committed a "serious crime."
April 10, 2014 -- Miller is detained after entering North Korea in April and accused of committing "hostile acts" against the country. He is sentenced to a six-year jail term on charges of espionage.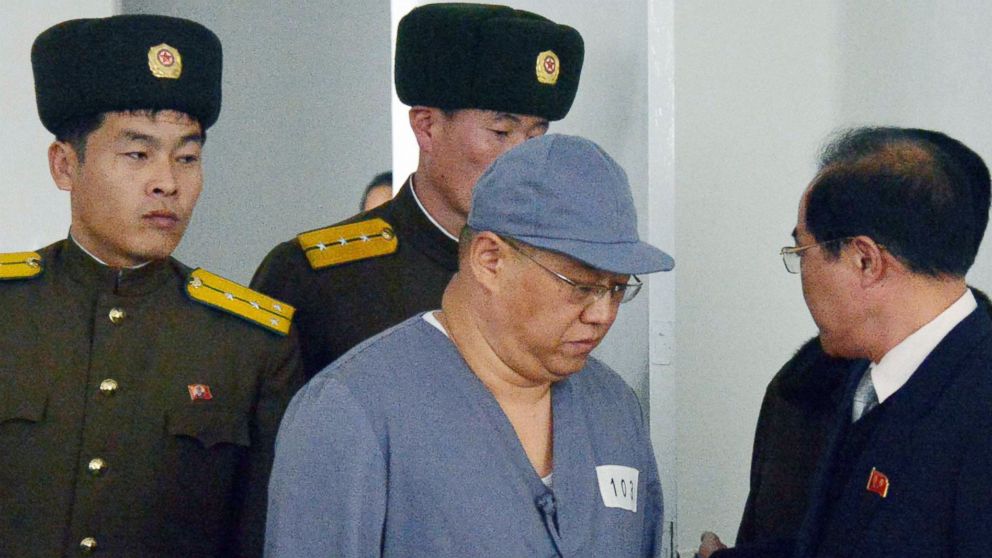 June 30, 2014 -- North Korea prepares to bring two detained Americans to trial. Miller and Jeffrey Edward Fowle entered the country as tourists but stand accused of carrying out "hostile acts" against the country. "Investigation is continuously ongoing but [we are] preparing for a trial based on some already confirmed hostile acts," the Korean Central News Agency (KCNA) reports.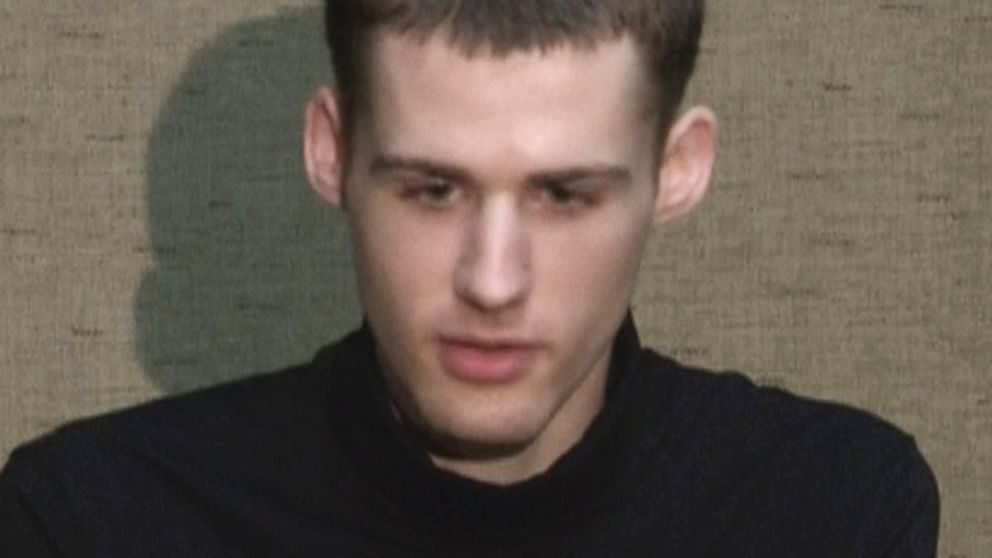 Week of Nov. 3, 2014 -- Director of National Intelligence James Clapper cancels an event at the Council of Foreign Relations in New York to go to North Korea, a White House administration official told ABC News.
Nov. 8, 2014, approximately 10 a.m. -- The Office of the Director of National Intelligence releases a statement saying Bae and Miller have been allowed to leave North Korea with Director of National Intelligence James Clapper. "We welcome the DPRK's decision to release both Mr. Bae and Mr. Miller," the statement read.
Nov. 8, 2014, approximately 11:30 a.m. -- President Barack Obama tells reporters he is "grateful" for the Americans' safe return. "I think it's a wonderful day for them and their families," says Obama. "Obviously, we are very grateful for their safe return, and I appreciate Director Clapper doing a great job on what was obviously a challenging mission."
Nov. 8, 2014, approximately 9 p.m. PT -- Bae and Miller arrive on a U.S. military plane with Clapper at McChord Field, Joint Base Lewis-McChord, in Washington state.