PYEONGCHANG, South Korea -- North Korea finished 13th in pair skating at the Winter Olympics as each competitor achieved a personal-best score.
Ryom Tae Ok, 19, and Kim Ju Sik, 26, scored 124.23 points on Thursday in the free stake after gaining 69.40 points in the short program Wednesday for a total of 193.63.
North Korean spectators and cheerleaders loudly applauded for the pair as they skated to the French-Canadian song "Je ne suis qu'une chanson" ("I am a song") during their performance at Gangneung Ice Arena.
Ryom and Kim's coaches, Bruno Marcotte of Canada and Kim Hyong Son of North Korea, emotionally hugged each other while waiting for scores to post from the routine. The skaters appeared disappointed with their marks.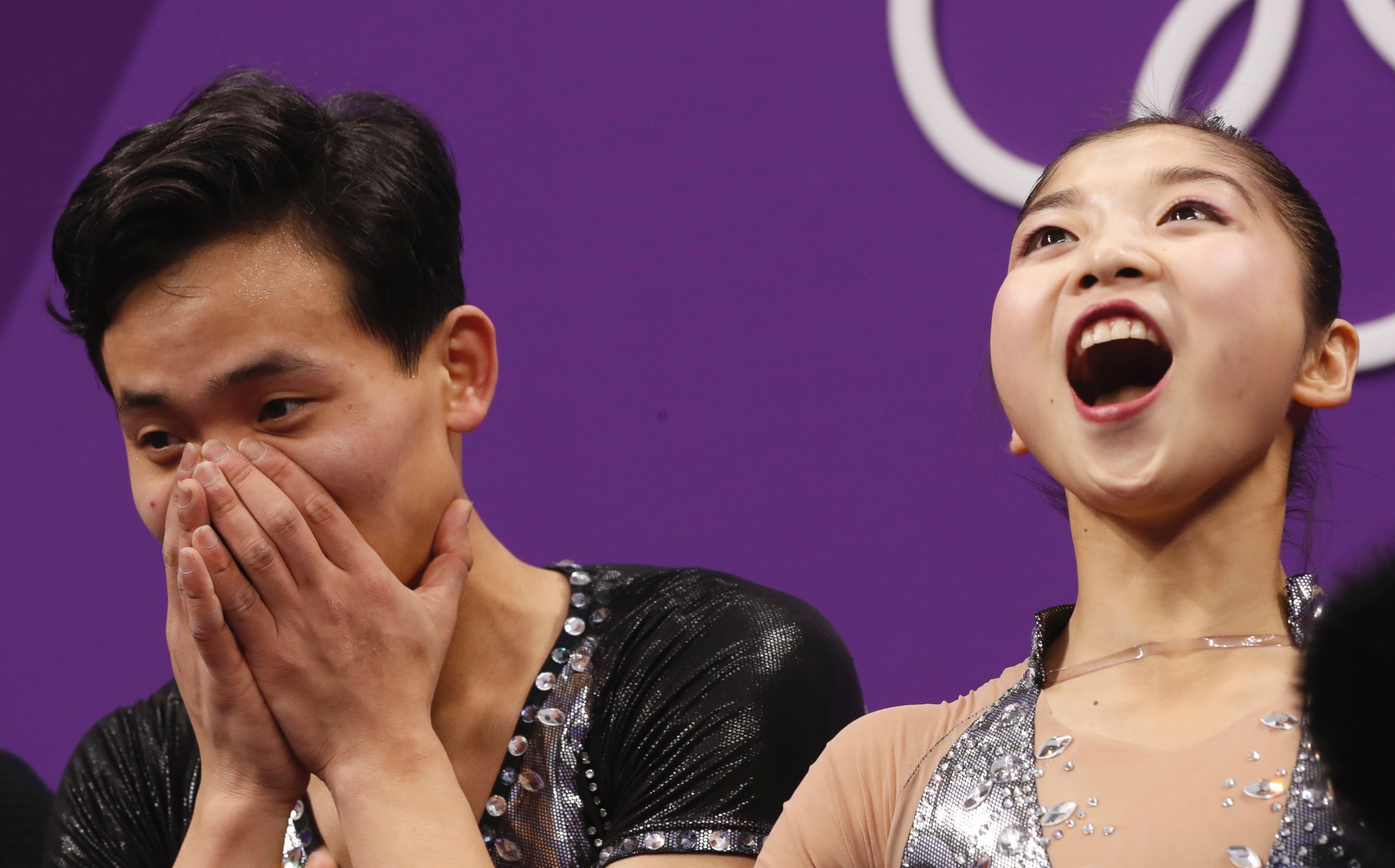 "We feel somewhat disappointed because in our training we did a whole lot better than the results we got here," Kim said in an interview with South Korean TV station SBS. "We will try our best to improve our score in our next performance. We want to break our record, step by step, and hope to get better and better."
His partner agreed.
"I feel the same," she said, looking away from the camera. When asked about her next goal, she said, "I will tell you after I reach that goal. Right now, I have nothing to say."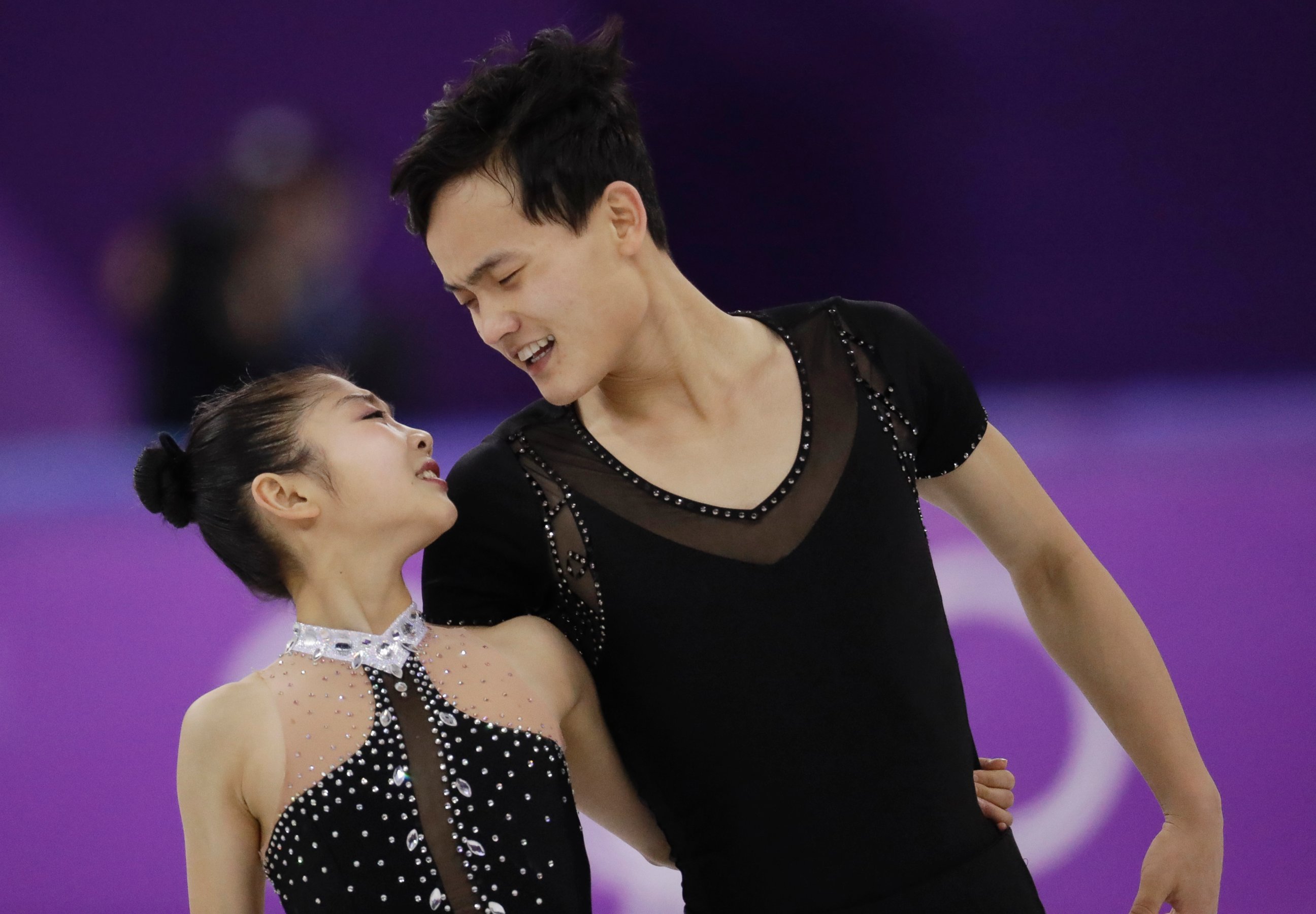 Ryom said hearing the crowd's enthusiastic support for her and Kim was inspiring.
"At the start of the competition we were very nervous," she said. "But as we heard the crowd cheering we were very happy, and the hardship just melted away and I felt better. I was very happy."
Kim, who has skated with Ryom since 2015, also told reporters that they "are proud to have participated" in an Olympics that celebrated both nations.
"We would like to send our thanks to the South Koreans and our fellow Koreans for cheering us on," he said. "We were happy to perform here."