Operation to Liberate Mosul Advancing 'More Quickly' Than Expected, Iraqi Prime Minister Says
An Iraqi-led coalition of forces captured several more villages around Mosul.
October 20, 2016, 11:29 AM
— -- The operation to liberate Iraq's second largest city from the Islamic State is advancing "more quickly" than expected, Prime Minister Haider Alabadi said today as an Iraqi-led coalition of forces captured several more villages around Mosul.
On the fourth day of the massive military offensive, Kurdish forces known as peshmerga bombarded ISIS positions in areas north and east of Mosul with artillery and mortar fire before launching a fresh ground assault at dawn this morning.
According to peshmerga commanders, their forces have so far taken the towns of Barima, North Smaqa, South Smaqa, Fazilya, Nawaran, Imam Razil and the village of Dere. The troops are working to clear booby traps and IEDs from all the settlements under ISIS rule.
The peshmerga commanders told ABC News that this morning's operation aimed to clear more of the outlying villages around Mosul and to tighten the noose around the Islamic State's last major stronghold in Iraq.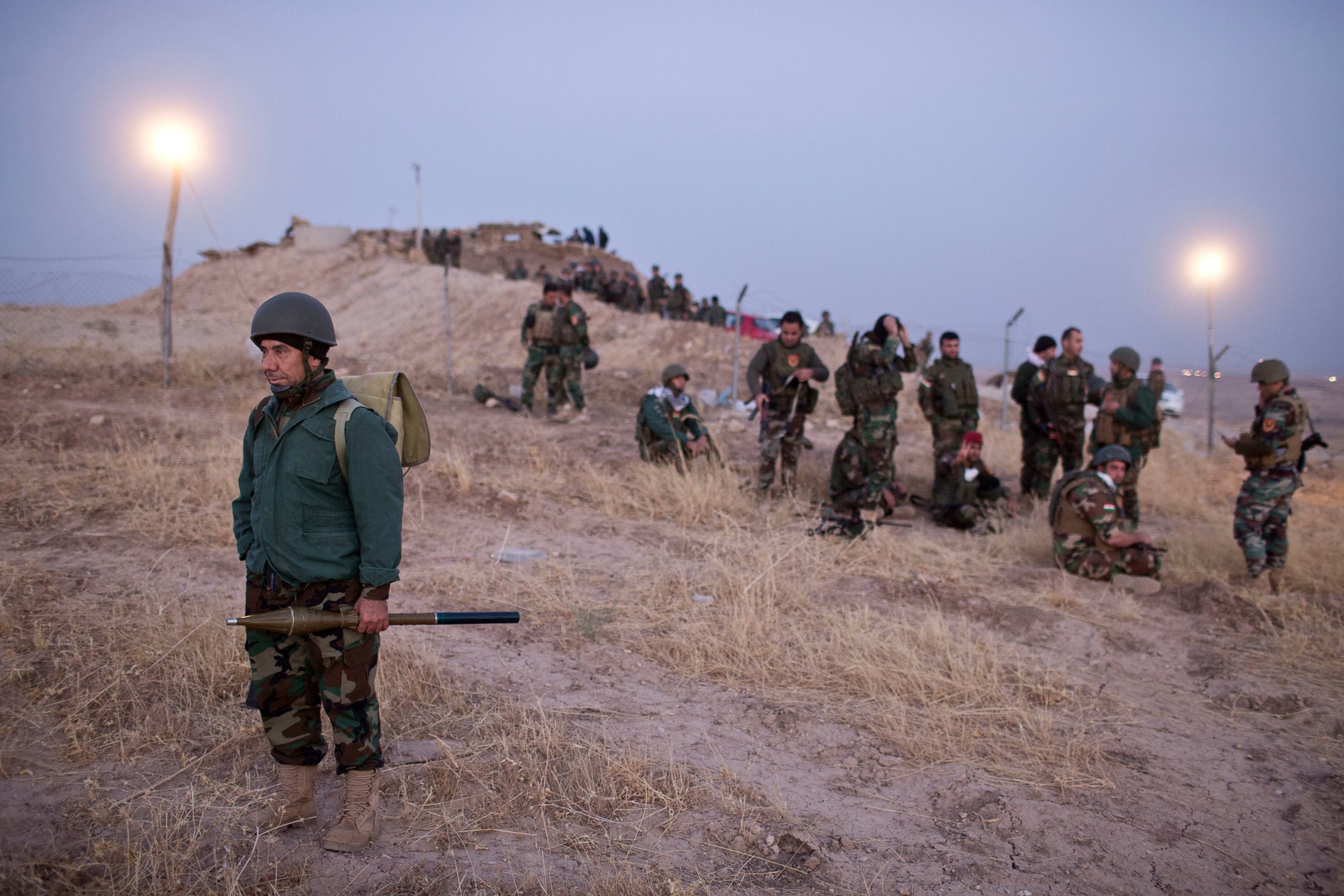 Meanwhile, to the south of Mosul, the Iraqi army is carefully pushing forward today. They're encountering booby-trapped explosives and fierce resistance from ISIS militants in some villages on the outskirts.
Iraqi special forces joined the fight for Mosul this morning. Iraqi army Maj. Gen. Maan al-Saadi said the elite troops, also known as counterterrorism forces, advanced on the town of Bartella with the aid of U.S.-led coalition airstrikes and heavy artillery. The special forces are expected to lead the way into Mosul.
"God willing, we will take this town today," he said of Bartella, which ISIS seized in 2014.
On Monday, about 18,000 Iraqi forces, 10,000 peshmerga and a few thousand Iraqi federal police launched the operation to free the strategic city from more than two years of ISIS control. Roughly 100 American advisers are also involved in the mission, which is divided into two fronts -- one west of the Great Zab River and the other just north of Qayyarah.
Maj. Gen. Gary Volesky, the top U.S. military ground commander in Iraq, said 13 Iraqi villages were liberated from ISIS rule on Wednesday during the operation to retake Mosul.
"The Iraqis are ahead of where I thought they would be when this operation started," Volesky told reporters at a press conference. "They want to get there quickly. But again, it's a hard fight."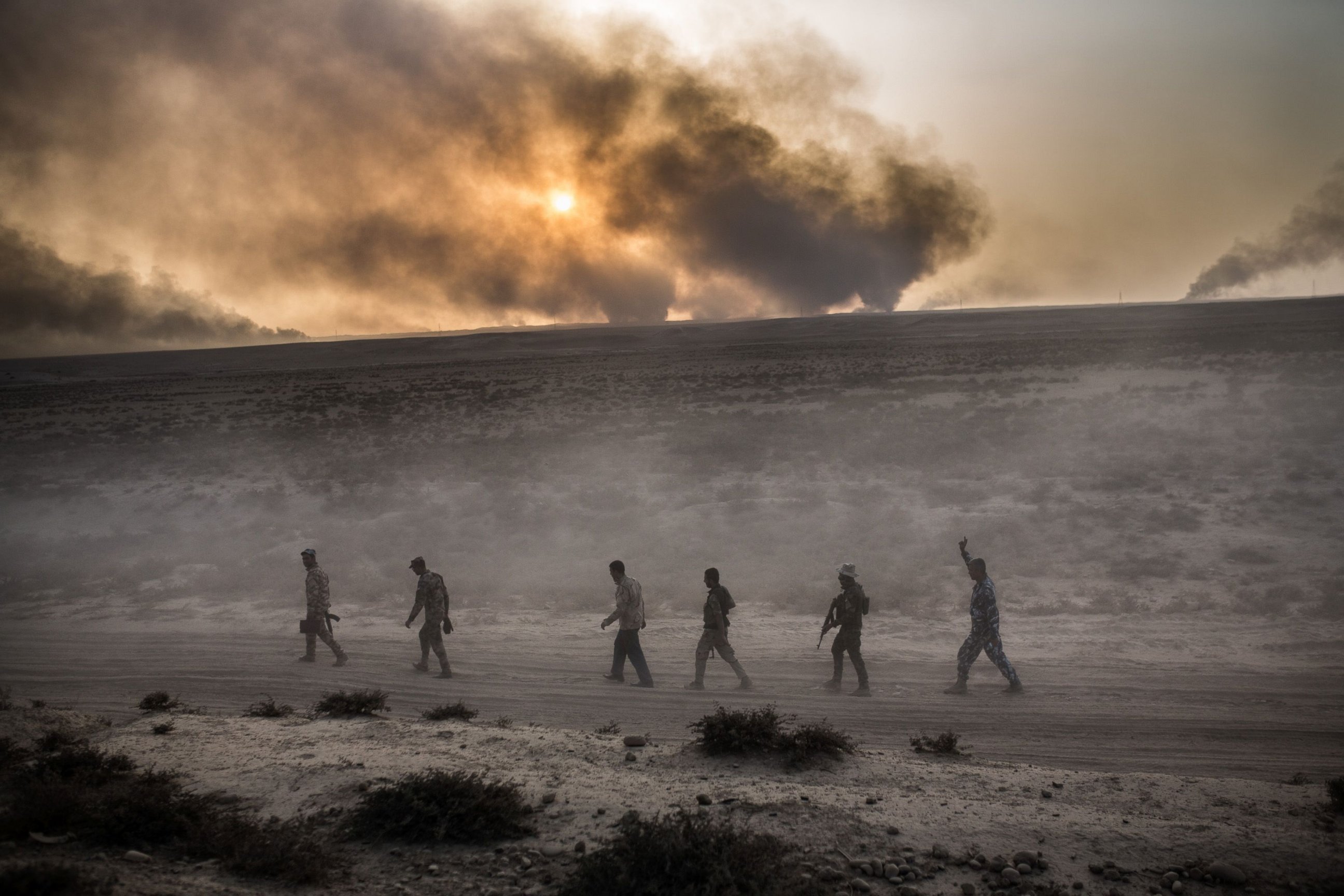 On the first day of the offensive, ISIS fighters used car and truck bombs to defend against Iraqi and Kurdish forces. On the second day, the militants used them to attack the forces to cover the pullback of their own fighters into Mosul's urban areas -- a tactic that's not been seen before, Volesky said.
As the fighting intensifies, the United Nations Children's Fund (UNICEF) warned that an "unprecedented humanitarian crisis" looms as up to a million civilians are expected to flee Mosul in the coming days and weeks.
"The challenges in this scenario are unprecedented. We don't often have up to one million people potentially on the move; it's very rare in scale and size," said UNICEF regional emergency adviser Bastien Vigneau.
At least 200,000 people are expected to be displaced in the first two weeks of the operation to free Mosul and as many as 1.5 million civilians are estimated to remain in the city. Of the 1 million who could become displaced, approximately half are children.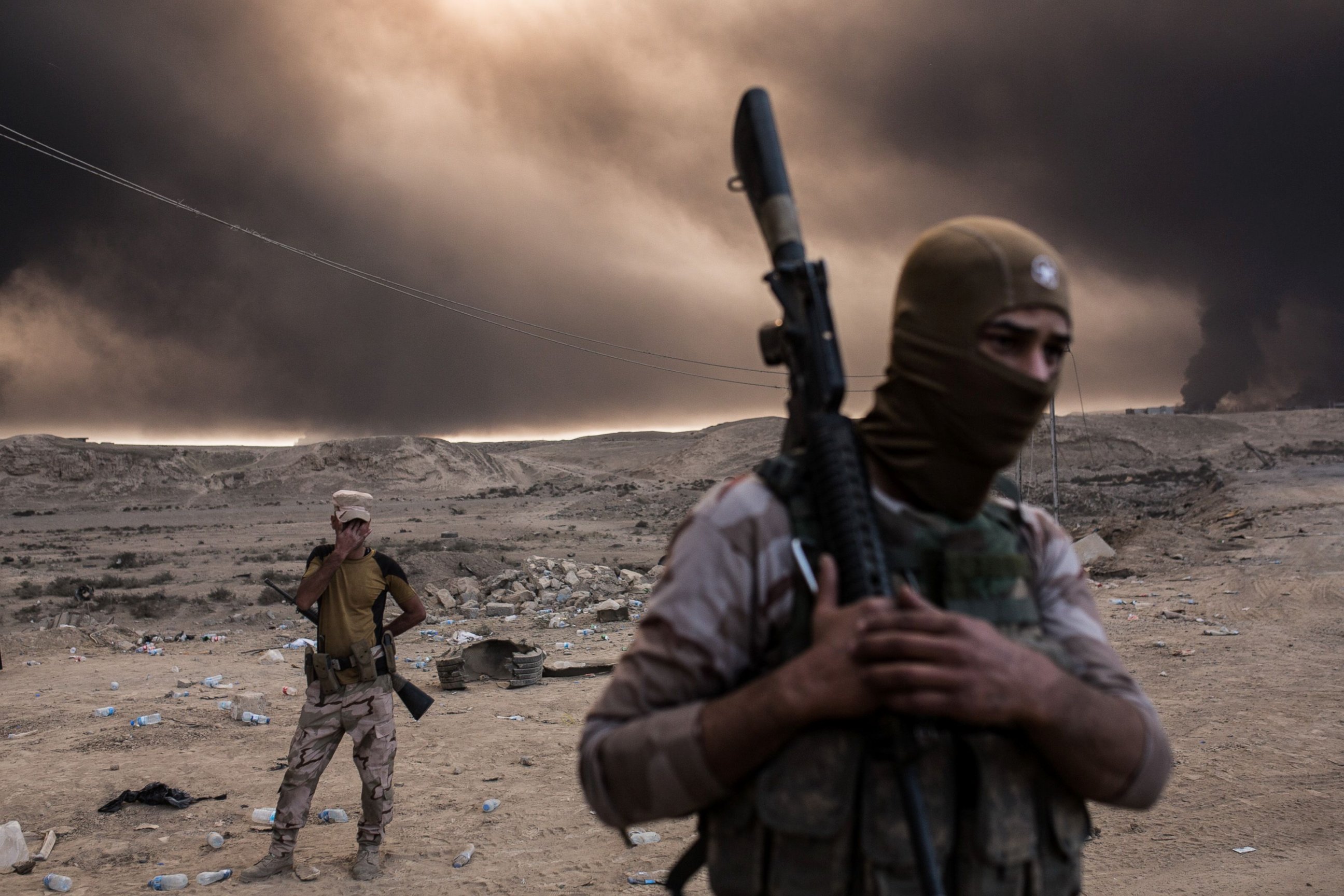 The first trickle of people fleeing the fighting was spotted today. Mostly women and children were seen escaping towns and villages around Mosul as they picked their way across perilous battle lines while trying to evade ISIS fighters. Many of them carried a white flag as a sign of peace and waved it over their heads while crossing over no-man's land, hoping it will identify them as unarmed civilians.
According to the International Rescue Committee, many refugees have told the aid agency stories about residents buying as much white cloth as they can find and preparing their escape plans for when the time comes. Many have also lost loved ones and are struggling to secure enough food to feed their families.
"People are very scared that they will be accidentally hit by missiles and many residents can't sleep at night because of the noise of heavy bombardments in the city," Paul Donohoe, senior media officer at International Rescue Committee, told ABC News.
ABC News' Alex Marquardt and Luis Martinez contributed to this report. The Associated Press also contributed to this report.