Four Palestinians, including a teenage boy and a disabled man, were killed Friday as Israeli soldiers opened fire across a fence dividing Israel and the blockaded Gaza Strip, officials said.
According to the Gaza Health Ministry, gunfire from Israeli snipers killed 15-year-old Mohammad Ayoub, 25-year-old Ahmed Nabil Aqel, who was disabled, 23-year-old Ahmad Rashad Al Athamna and 32-year-old Saddy Abu Taha.
Friday marked the fourth straight week of demonstrations of what Palestinian organizers are calling the "Great March of Return," which began March 30 and is slated to continue through May 15. The demonstrations demand that Palestinian refugees and their descendants be allowed to return to their ancestral homes in what is now Israel, after hundreds of thousands of them fled or were displaced during the 1948 war over the country's proclamation of statehood.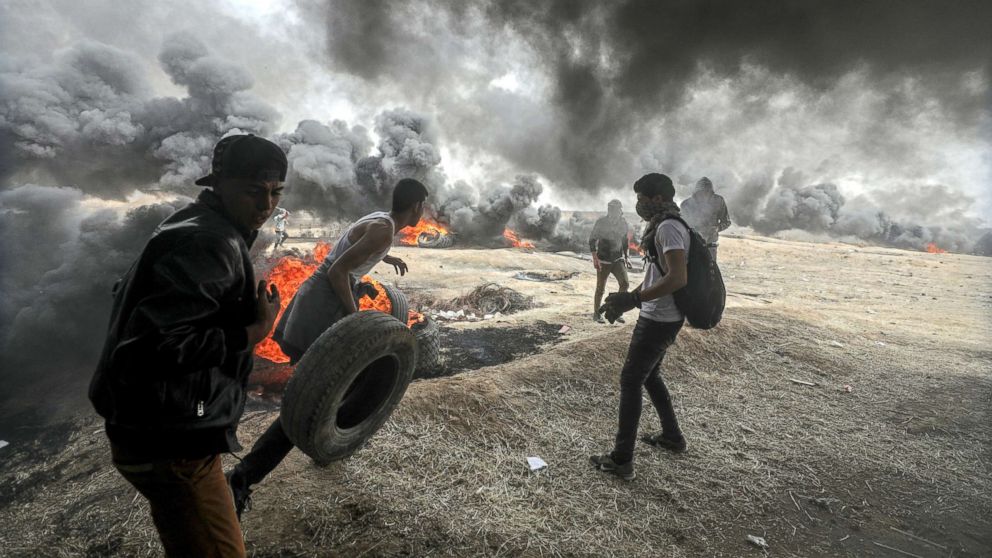 The six-week demonstration is timed to culminate in a mass march on the 70th anniversary of Israel's creation, which Palestinians annually recognize as the day of "Nakba," or catastrophe, to commemorate their mass uprooting. The end date also falls on the opening of the new U.S. embassy in Jerusalem this year.
Hamas, the militant group governing the Gaza Strip, supports and endorses the protests. The demonstration are also seen as an attempt by Hamas to break the blockade imposed on Gaza by Israel and Egypt after it won Palestinian legislative elections and took control of the 140-square-mile territory in 2007.
Israel and the United States both consider Hamas a terrorist organization.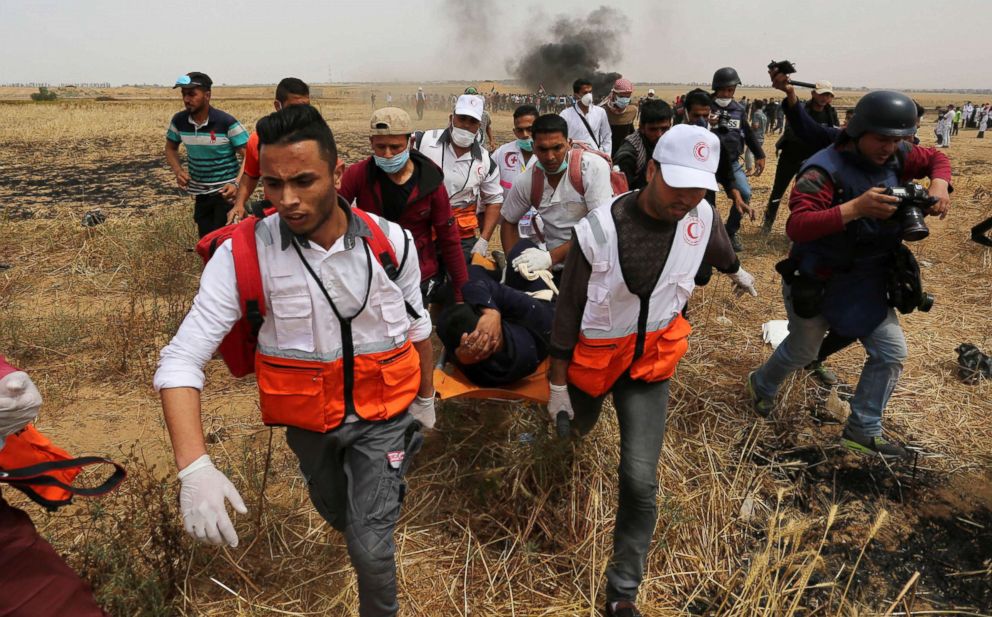 The latest deaths on Friday brought the number of Palestinians killed by Israeli troops to 35 since the demonstrations began, according to Riyad Mansour, the Palestinian ambassador to the United Nations.
"The Israeli occupying forces continue demonstrating the cruelty of their occupation machine, responding to the calls of unarmed civilians for freedom and justice with brutal and lethal force," Mansour wrote in an open letter to the U.N. Security Council on Friday. "The number of wounded and injured has now far surpassed 4,000 people, including women and children."
The Palestinian ambassador also renewed his calls for an "independent and transparent investigation into the killings."
Nikolay Mladenov, the U.N. Special Coordinator for the Middle East Peace Process, expressed his outrage via Twitter over the killing of a teenage boy and called for an investigation into the incident.
?? It is OUTRAGEOUS to shoot at children! How does the killing of a child in #Gaza today help #peace? It doesn't! It fuels anger and breeds more killing. #Children must be protected from #violence, not exposed to it, not killed! This tragic incident must be investigated.

— Nickolay E. MLADENOV (@nmladenov)

April 20, 2018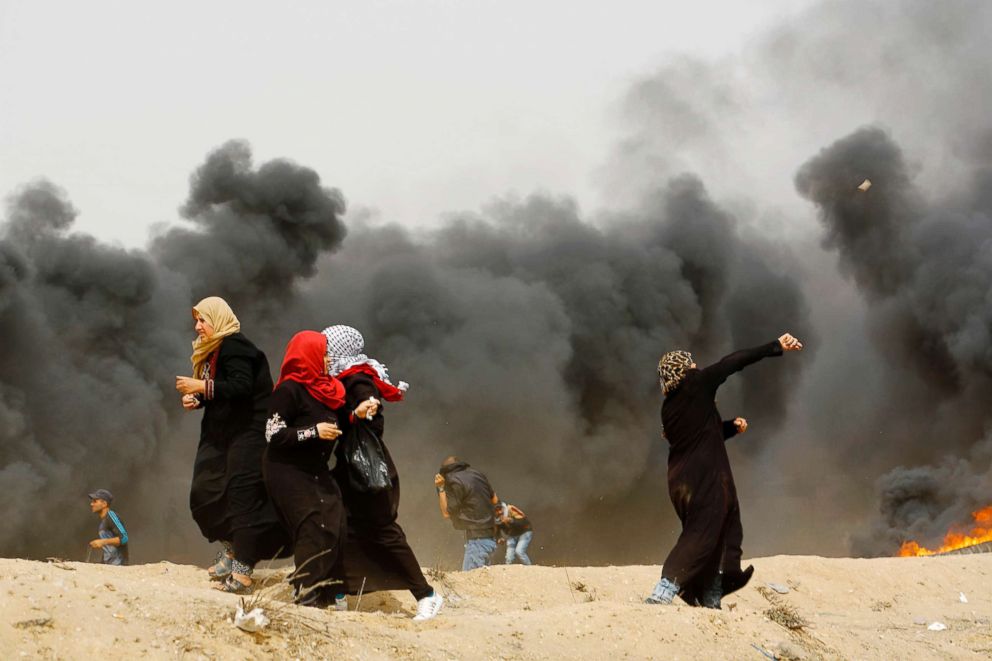 In a statement earlier this month, U.N. Secretary-General Antonio Guterres called for all parties on the ground to avoid confrontation and show restraint.
"I particularly urge Israel to exercise extreme caution with the use of force in order to avoid casualties. Civilians must be able to exercise their right to demonstrate peacefully," Guterres added.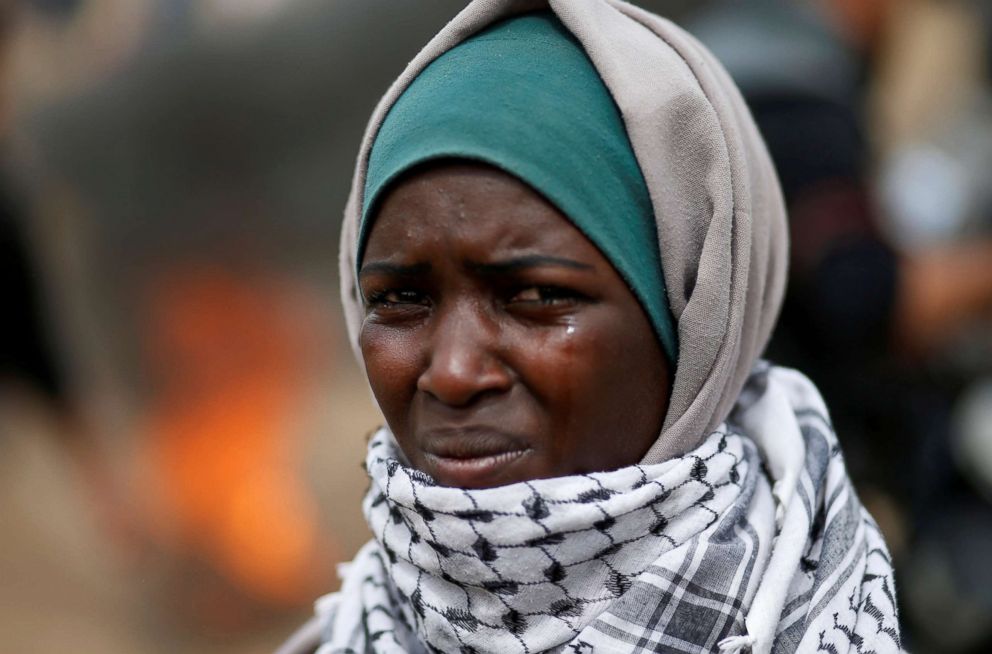 In a series of statements posted to its official Twitter account Saturday, the Israel military appeared to defend its actions. It accused Hamas of putting Palestinian civilians, including children, in "unnecessary danger" on Friday by using them "to carry out terror attacks and destroy infrastructure under the guise of smoke and riots."
Tires apparently were set ablaze to create "smokescreens" while protesters attempted to damage and breach the barricade, according to the Israeli military. Protesters allegedly hurled rocks at Israeli troops and attached burning items to kites "with the intention of igniting fires in Israeli territory," it added.
"The [Israel Defense Forces] will not allow the security infrastructure to be breached, and will act in order to fulfill its duty to protect the civilians and sovereignty of the State of Israel," it tweeted Saturday.