— -- The whereabouts of a female suspect who has connections to at least one of the terror suspects and who is wanted in connection with the killing of a police officer remain unclear.
Hayat Boumeddiene, 26, is a suspect in the killing of a female police officer on Thursday. Another suspect in that death, Amedy Coulibaly, allegedly took hostages at a kosher market in Paris today.
According to the Paris Public Prosecutor's office, the pair was in a relationship and had spent the last year in contact with one of the gunmen believed responsible for the Charlie Hebdo massacre that killed 12.
Boumeddiene had exchanged 500 phone calls with the wife of Cherif Kouachi, one of the suspected Charlie Hebdo gunmen, according to the prosecutor's office.
Earlier today, the FBI tweeted out a picture of Boumeddiene asking people to contact Paris police for additional information.
Police also confirmed another link between Coulibaly and the two gunmen, Cherif Kouachi and his brother Said Kouachi, suspected in the Charlie Hebdo massacre. Coulibaly was tried and convicted several years ago for attempting to break convicted terrorist Smain Ali Belkacem out of prison.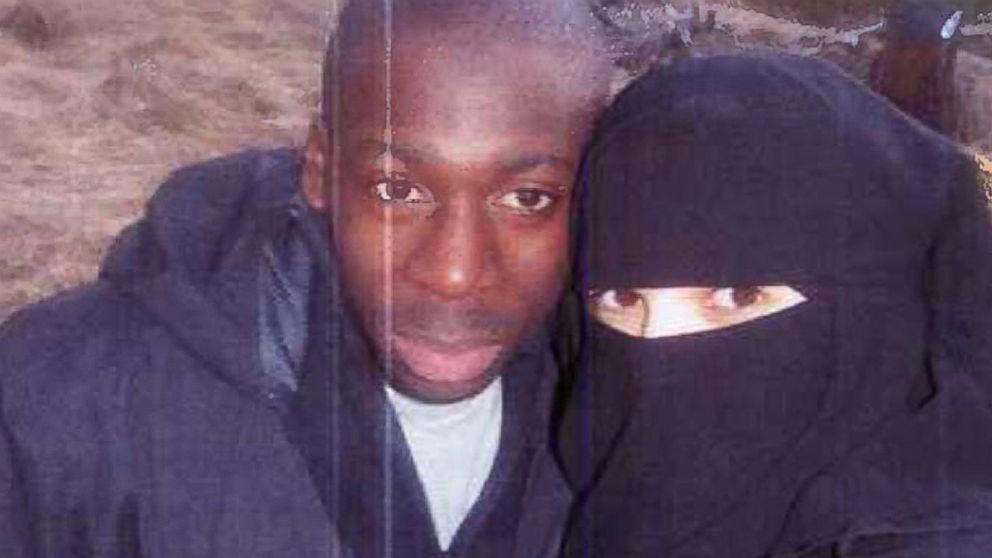 Cherif Kouachi, was also tried in the Belkacem case but was not convicted, according to the Paris Public Prosecutor's office.