3 dead, over 170 injured after passenger plane crashes at Istanbul airport
The cause of the crash was not immediately clear.
Three people were killed and 179 others injured after a plane skidded off a runway and crashed at Istanbul's Sabiha Gökçen Airport during landing on Wednesday, according to the Turkish Minister of Health.
Firefighters, medics and police teams raced to the scene, where the nose of the plane appeared to have separated from the rest of the aircraft, according to video from local television stations. Some parts of the plane appeared to be on fire.
The passenger plane is a Pegasus Airlines flight that was arriving from Izmir, on Turkey's west coast.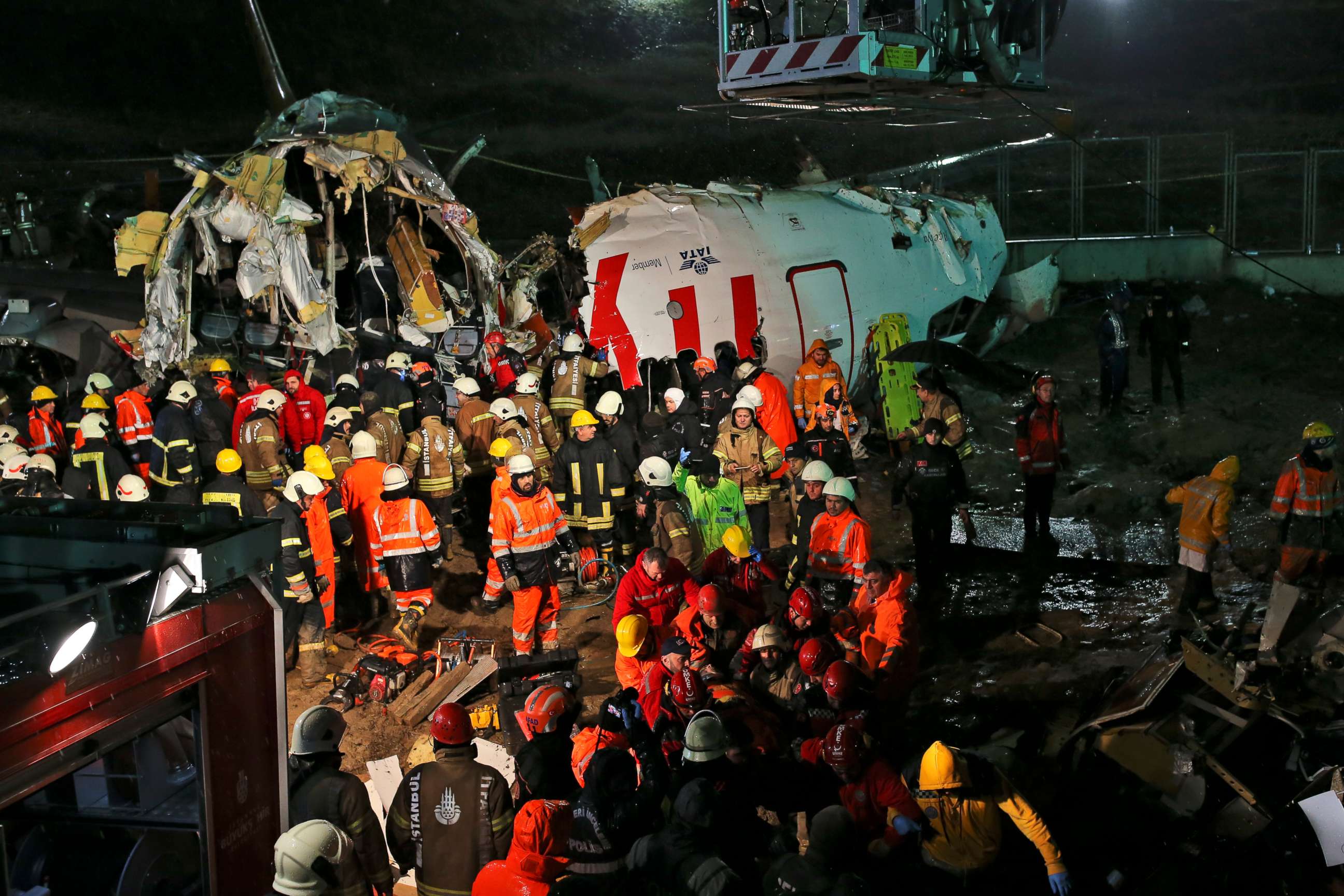 There were 183 passengers and six crew members on board, according to Istanbul Gov. Ali Yelikaya.
The condition of those injured was not immediately clear.
"Pegasus Airlines shares in the profound sorrow of all the people affected by this tragic accident," the company said in a statement. "Above all, we would like to express our profound sympathy and heartfelt condolences to those families and friends who have lost loved ones and extend our thoughts to them at this difficult time. Our injured passengers continue to be treated in hospital and we wish them all a swift recovery."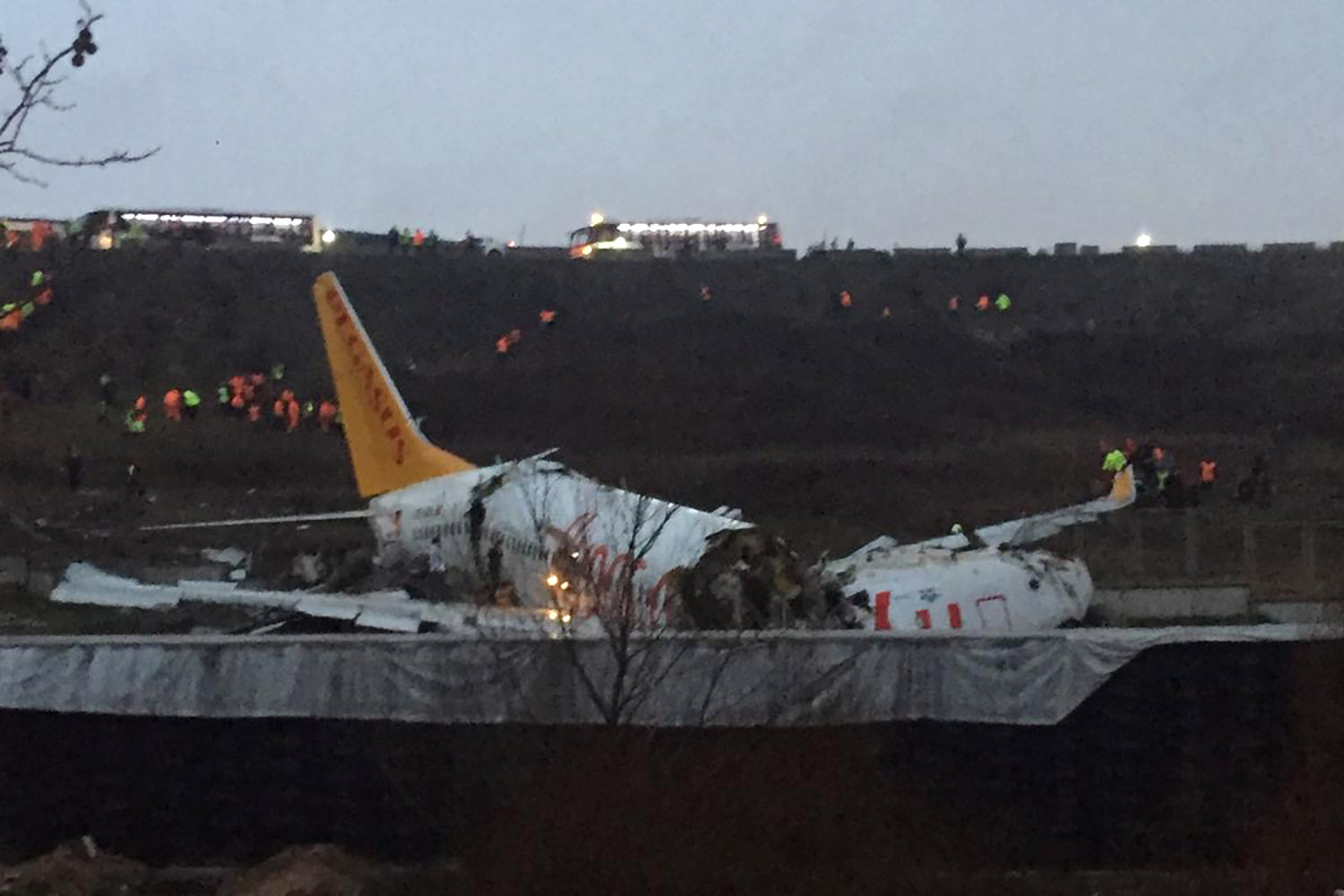 The exact cause of the crash is still unknown, although Yelikaya said the plane overshot the runway and then dropped about 98 to 131 feet.
It is the second time in recent years a Pegasus flight skidded off a runway in Turkey.
A commercial jet carrying 168 people overshot an icy airstrip at Ankara-Tabzon Airport in January 2018, although all 162 passengers and six crew members were unharmed.
ABC News' Mina Kaji contributed to this report.