— -- A commercial jet carrying 168 people overshot an icy airstrip in northern Turkey on Saturday, getting wedged on a cliff just feet from the Black Sea.
Despite the horrifying image of the Pegasus Airlines Boeing 737-800 seen teetering over a muddy cliff at Ankara-Tabzon Airport, all 162 passengers, two pilots, and four cabin crew were unharmed and were freed from its fuselage, the airline confirmed in a statement.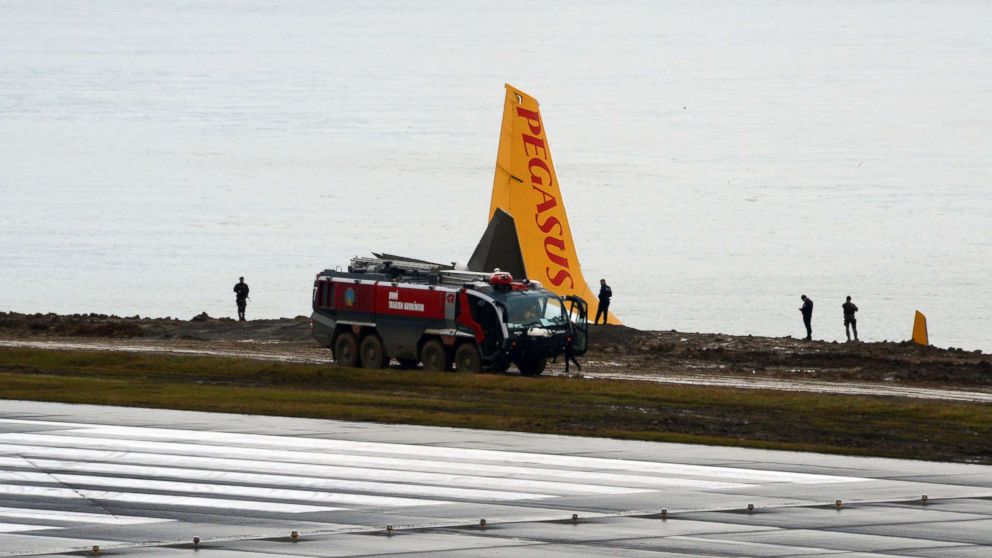 The plane came dangerously close to going into the Black Sea.
Afterward, the airport shut down operations until Sunday morning, and a probe was launched to figure out why the plane skidded off the runway, Trabzon Gov. Yucel Yavuz told Reuters.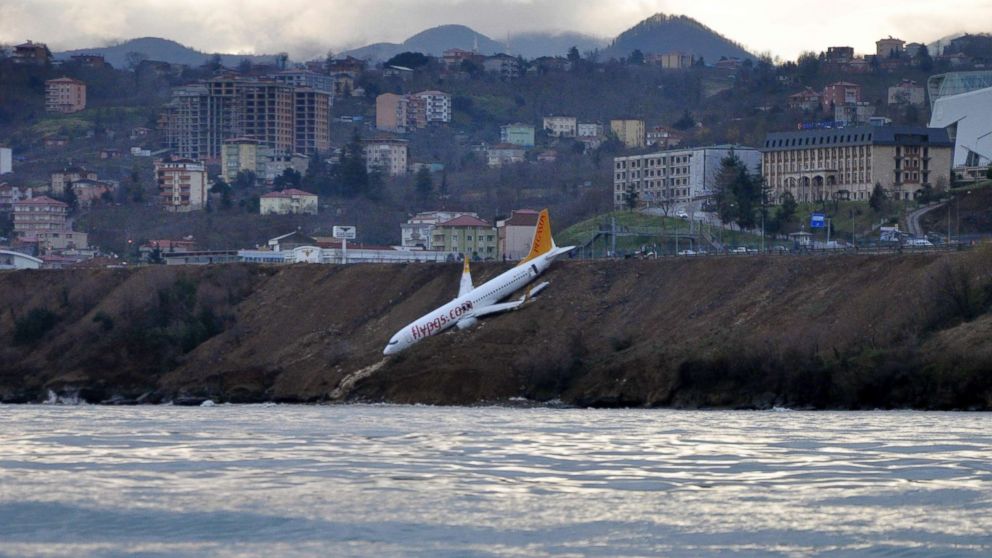 Local prosecutors questioned four crew members and two pilots in the wake of the incident, authorities said. They said there were no signs of alcohol in the pilots' systems.
The senior pilot on board told prosecutors that the plane's right engine had suddenly started to speed up during the landing process, which pushed the plane toward the sea, authorities said. That pilot said he had handed control of the plane to his co-pilot after the plane touched down, before the engine sped up, authorities said.
Accounts from passengers on the plane appeared to confirm the pilot's testimony, officials said.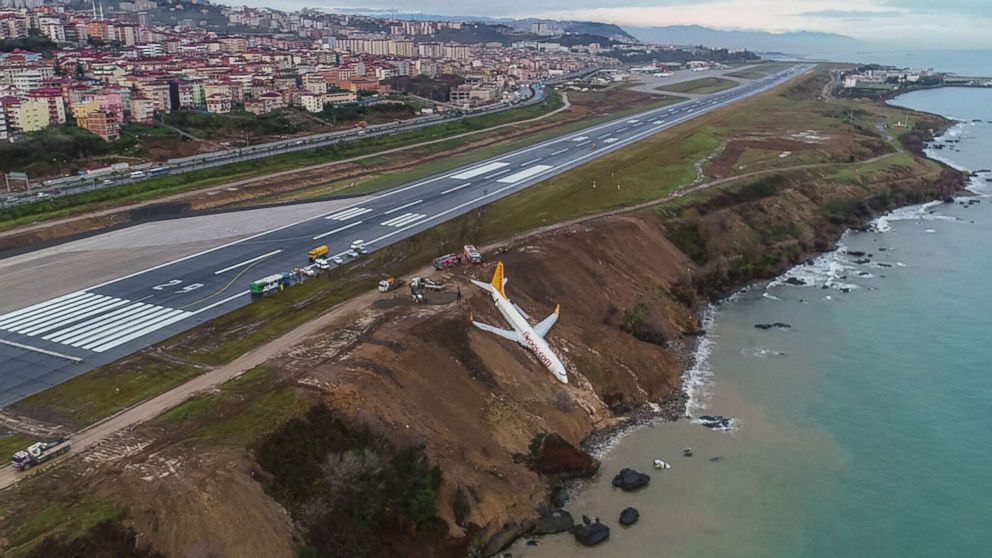 The investigation is ongoing and officials said they were still working to access the plane's black boxes.
Pegasus said it would provide further updates when more information is available.
ABC News' Engin Bas contributed to this report from Lesbos, Greece.