Pentagon review of ISIS strategy will lay out options to accelerate fight
The review is expected to be delivered to the White House early next week.
February 23, 2017, 4:35 PM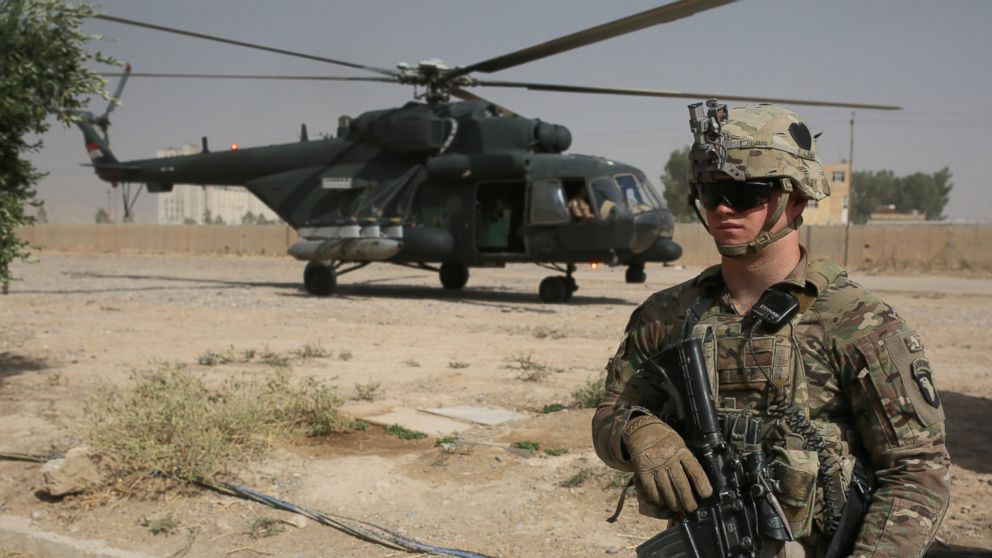 — -- The Pentagon is expected to deliver a review of its ISIS strategy to the White House early next week that will include new recommendations for how to defeat the group.
On Jan. 28, President Trump issued an executive order that gave Defense Secretary James Mattis 30 days to develop the review.
"We're on track to deliver it on time," Pentagon spokesman Capt. Jeff Davis told reporters Tuesday, adding that any public rollout would only occur after the report was reviewed privately by the president.
The new recommendations from the Pentagon were done in consultation with other departments, the intelligence community, and military commanders on the ground and at the Pentagon, according to Davis.
"This is going to be a comprehensive whole of government plan that's going to address not only the core ISIS in Iraq and Syria issue, but it's going to address the other areas where ISIS has sprung up," Davis said. "And it will include all manner of things, diplomacy, and information, intelligence."
The current U.S. strategy is to put pressure on ISIS from multiple fronts –- assisting Iraqi forces in the retaking of Mosul while also preparing for an offensive in Raqqa, ISIS' de facto capital in Syria. The U.S. has also taken military action against ISIS in Libya and Afghanistan.
Gen. Joseph Votel, the head of U.S. Central Command, told reporters Wednesday on a trip to the region that "simultaneous pressure on the Islamic State and continuing to present them with lots of dilemmas" has been successful.
But having a new administration in the White House provides an opportunity to assess what could be done differently. It's a moment former Vice Adm. Robert Harward, who served as deputy commander of U.S. Central Command from 2011 to 2013, called a "reflection point."
Harward, who last week turned down an offer from President Trump to serve as his national security adviser, said the new administration can take a "fresh look at the problem."
"We may have a wider range of options that the U.S. is willing to support or initiate," he told ABC News today. Harward is an ABC News contributor.
In addition to reviewing specific military options to change conditions on the ground, a broader issue will be building a coalition of willing support, Harward said.
"If you have a broader coalition, stronger, more nations involved willing to commit, it puts a lot of pressure on those nations who are not cooperating or staying outside the fold," he said, adding, "It's as much political as anything else."
Gen. Joseph Dunford, the chairman of the Joint Chiefs of Staff, emphasized the political aspect of the plan as well.
"This plan is a political-military plan, it is not a military plan," he said during a rare public appearance at the Brookings Institution Thursday. "Anything we do on the ground has to be in the context of political objectives or it's not going to be successful."
According to Dunford, the plan will be framed beyond just dealing with ISIS in Syria and Iraq, addressing a "trans-regional threat" that includes al-Qaeda and other groups.
"I'm in the business of providing the President with options and we're prepared to do that. We've been given a task to go to the President to accelerate, accelerate the defeat of ISIS specifically, but obviously other violent extremist groups as well," Dunford said. "So we'll go with him a full of range of options from which he can choose."
"The president has been very direct. He wants to be as aggressive as possible, and I applaud that," Harward said of the ISIS strategy review. "I think that, in and of itself, will strengthen the coalition and bring more assets to bear throughout the region and other ways as necessary."
ABC News looks at some of the specific options the Pentagon could present to the president on how to accelerate the fight against ISIS, according to experts and US officials.
More Americans troops inside Syria
The U.S. has 500 special operations troops operating inside Syria, but one option the Pentagon could present is upping that number to assist Syrian Democratic Forces (SDF) and Turkish forces. The SDF includes multiple ethnic forces including Kurds and Arabs.
These American troops would not be placed in direct combat, but serve as enablers who could facilitate operations between the SDF and Turkish forces preparing for the offensive to retake Raqqa, US officials said.
While Turkey has not yet agreed to work with the SDF in that fight, the US is discussing what role they could play. American troops could provide a stabilizing security presence for the rival sides. (Talking to reporters last week in Baghdad, Mattis said of having a strong Turkish element in the Raqqa fighting force, "We're still sorting it out.")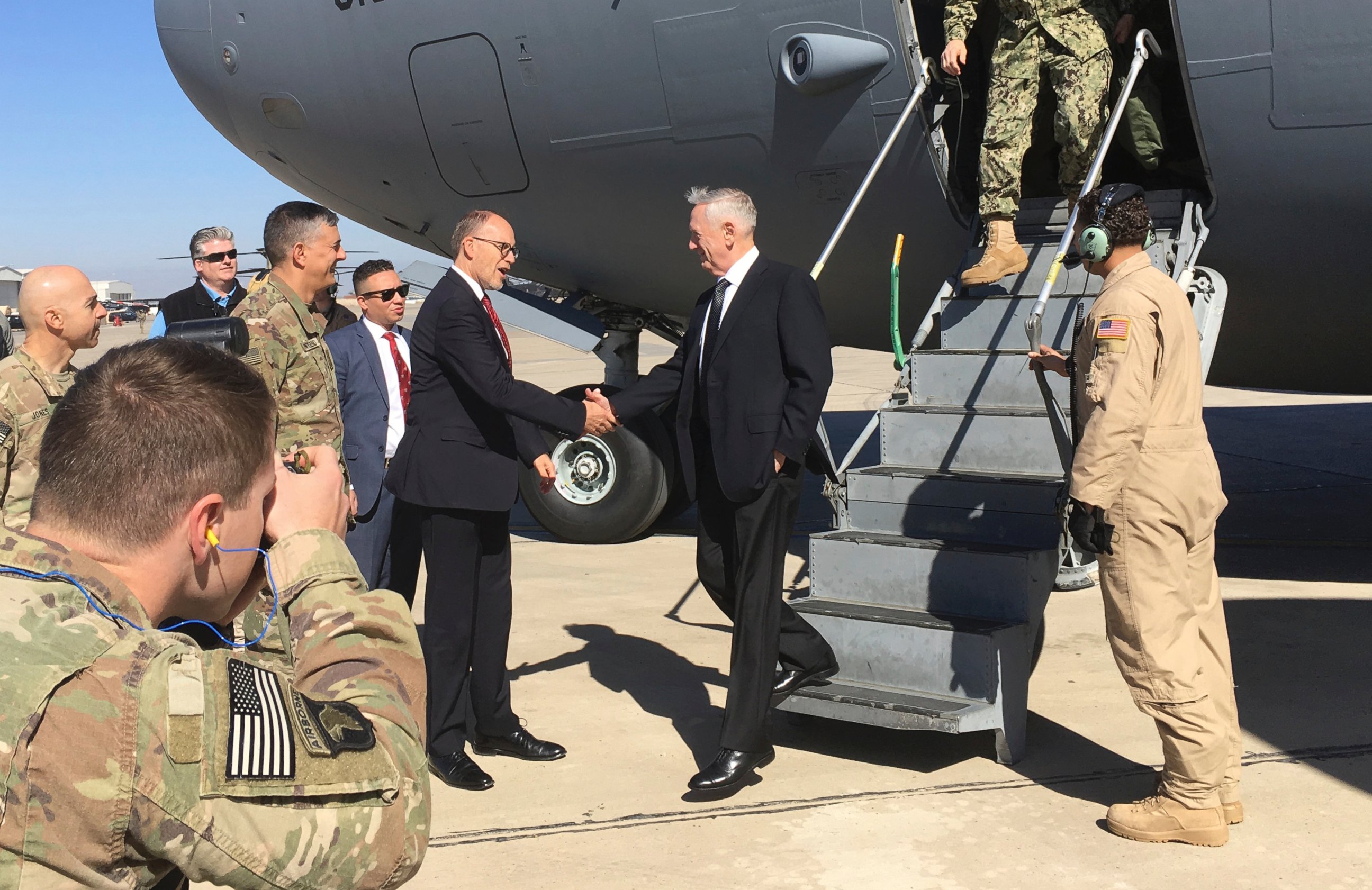 "I am very concerned about maintaining momentum," Votel said. "It could be that we take on a larger burden ourselves. That's an option," he added.
A proposal for additional American troops, which could number as many as a few thousand according to US officials, would not necessarily be for special operations forces. A conventional brigade could bring its own infantry troops, artillery equipment, and intelligence units.
"We want to bring the right capabilities forward," Votel said. "Not all of those are necessarily resident in the Special Operations community. If we need additional artillery or things like that, I want to be able to bring those forward to augment our operations."
While Harward would not comment on the specific troop numbers, he did caution that in certain instances, having U.S. troops on the ground can be "counterproductive" because of major cultural and language challenges as opposed to their Arab and Turkish counterparts.
Additional support to Syrian Democratic Forces
Another option could be sending additional support to the SDF, such as sending in Apache attack helicopters when needed, U.S. officials said.
While the Obama administration decided to leave the decision of arming the Kurds to the Trump administration, President Obama did approve the use of three Apaches to support Turkish forces fighting for the city of al-Bab, northwest of Aleppo. While approved, the Apaches have not yet been deployed to Syria.
According to U.S. officials, support could also come in the form of regular artillery or HIMARS, a long range artillery rocket system. HIMARS have already been used to good effect against ISIS in Turkey, Jordan, and Iraq, so this system could be beneficial in Syria.
Changing the rules of engagement
Currently airstrikes go through a rigorous vetting process to ensure there are no civilian casualties from a strike.
While maintaining that standard remains a priority, US officials say an additional way to accelerate the fight against ISIS is changing those rules of engagements – the directives governing how force is applied – so that local commanders can approve lower level strikes, giving them more flexibility and the ability to act more quickly.
"Those rules of engagement can be limiting," Harward said, adding that any changes would be reviewed in line with a change in strategy.
For instance, if additional US troops are in Syria, it becomes appropriate to lower airstrike approval thresholds there because of the trusted intelligence on the ground, he said.