— -- People in Brussels have been quickly coming together to provide aid, transportation, shelter and comfort following deadly terror attacks at an airport and metro station in the city this morning.
Multiple explosions at the two sites killed at least 31 people, injured over 180 others and put the city at its highest terror-alert level, according to officials.
Here's how people in the Belgian capital are using social media and other resources to help each other:
First Responders and Bystanders Provide Aid and Comfort
Numerous emergency personnel and bystanders swiftly came to the explosion sites to administer first aid to wounded victims and provide comfort to traumatized witnesses.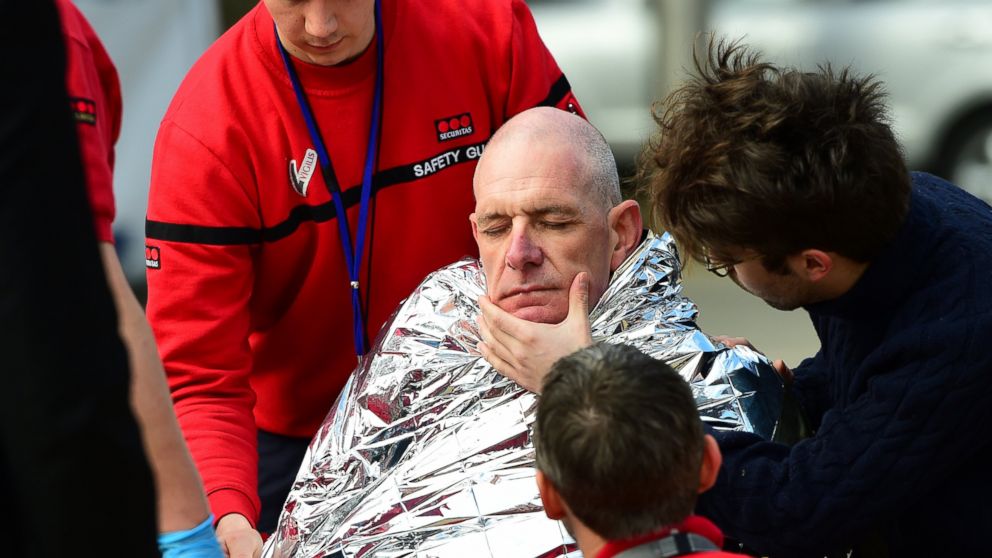 One woman was photographed providing hot drinks for first responders and survivors stranded outside.
Other volunteers helped direct survivors and evacuees to safe crisis centers and shelter.
All hands were on deck, especially to help move those in wheelchairs or young children in strollers.
Using Hashtags #PorteOuverte, #OpenHouse and #IkWilHelpen to Offer Help on Social Media
While tens of thousands of Twitter users all over the globe are using hashtags like #PrayForBelgium, #JeSuisBruxelles and #PrayForTheWorld to offer their thoughts and prayers, those in Brussels or in nearby towns are using other hashtags to offer direct help.
Hashtags like #PorteOuverte (French for "open door"), #OpenHouse and #BrusselsIsWelcome are being used by those opening up their homes to anyone in need of shelter.
Others are also using the hashtag #IkWilHelpen (Dutch for "I want to help") offer shelter in addition to rides, food and drink and Internet.
Taxis, Ride Services Offer Free and Discounted Transportation
Numerous taxi drivers have been going to the Brussels airport and offering free rides to passengers.
Uber's Brussels service said on Twitter it had turned off its surge pricing, which raises rates when demand is high.
Telenet Opens Hotspots to Public for Free
Telenet, a cable broadband service in Belgium, said it would open up its network and hotspots to the public for free. The connectivity will help stranded people to contact friends and loved ones online, especially since phone networks have been experiencing an extremely high number of calls.
Using Art to Express Defiance, Solidarity and Grief
The Bourse plaza in central Brussels has been filled with hundreds of chalk messages expressing defiance, solidarity and grief over the attacks.
Art is also being shared on social media, where many are posting pictures of the famous Belgian statue Mannequin Pis relieving himself on an assault rifle and of other cartoons, including one showing Paris embracing Brussels.