— -- There are royal weddings and then there are royal weddings of the sultan's family in Brunei. One particular example of the latter began on April 5 and will continue through April 15.
Prince Adul Malik, 31, the youngest son of the Sultan of Brunei Hassanal Bolkiah and Queen Saleha, married a data analyst Dayangku Raabi'atul 'Adawiyyah Pengiran Haji Bolkiah, 22, Sunday in the capital Bandar Seri Begawan.
Festivities will continue until Wednesday.
Her shoes were French Christian Louboutin heels, with the famous red-soles, encrusted with Swarovski crystals.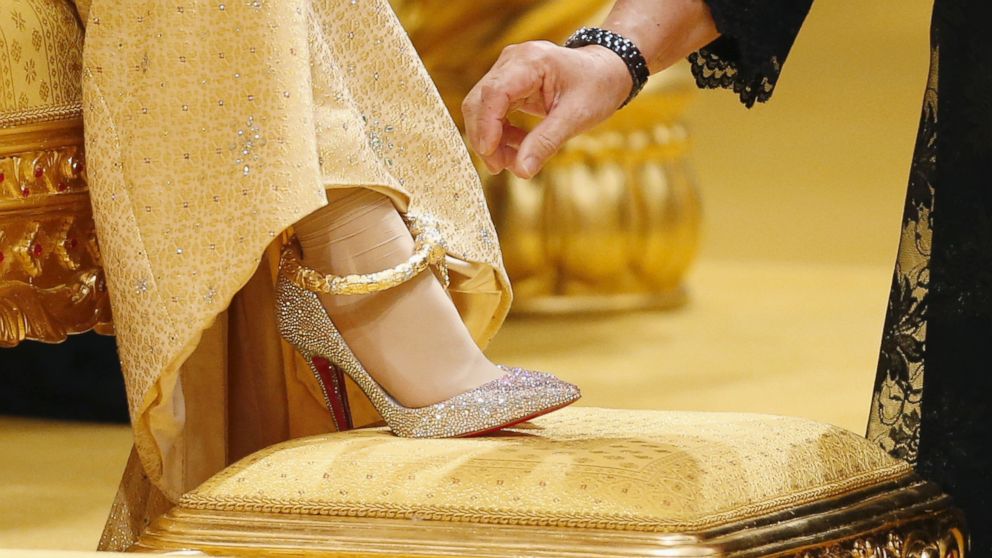 The lavish wealth of the royal family was evident in the diamond and gem-encrusted wedding clothing on the bride and groom, and the banquet in the palace hall, which can accommodate 5,000 guests. The absolute Islamic monarchy earns most of its wealth from oil and gas, having gained independence from the United Kingdom in 1984.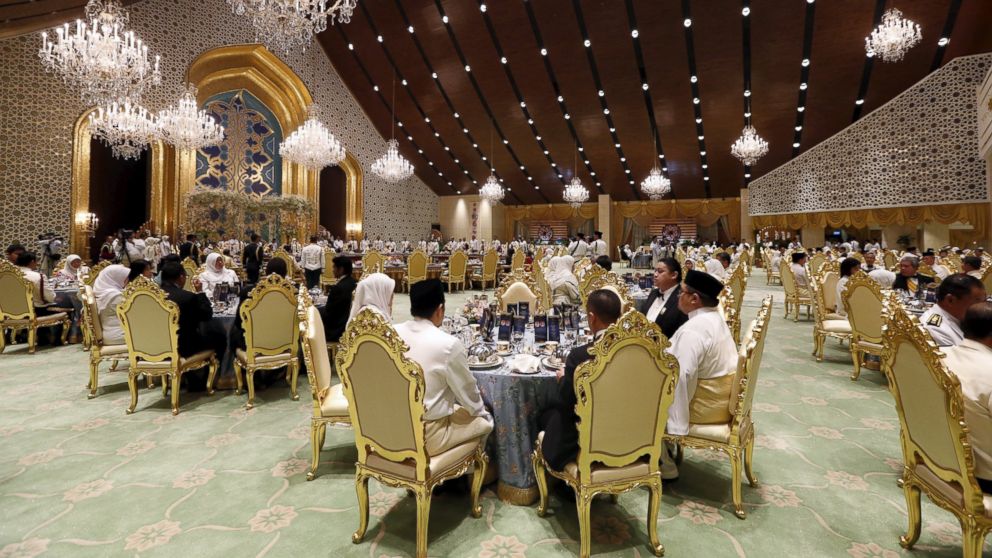 Among her wedding jewelry was a diamond tiara with six teardrop-shaped emeralds and a diamond necklace with three large emeralds and a matching brooch. Instead of flowers, she carried a bouquet of gems.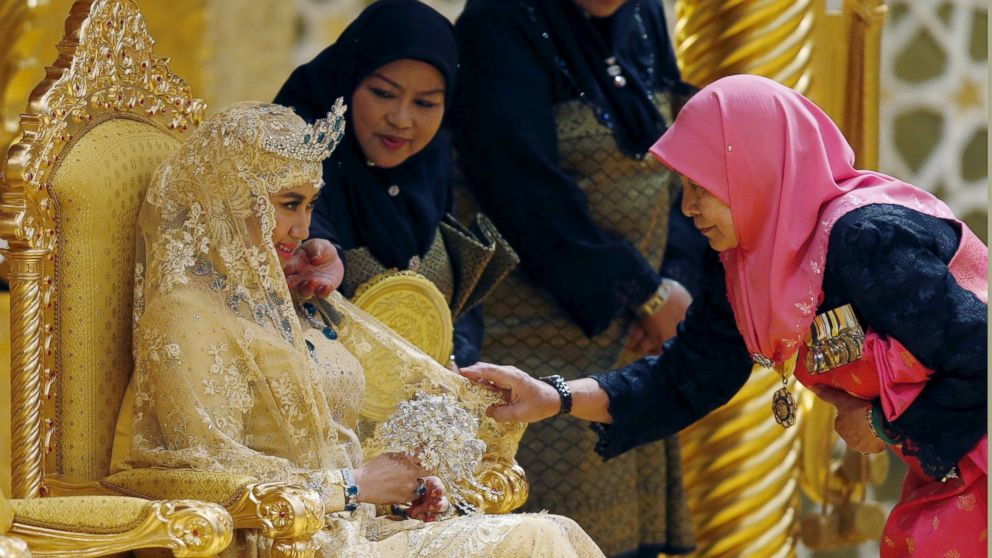 For another outfit, she wore a diamond and ruby necklace with another matching brooch, under a veil.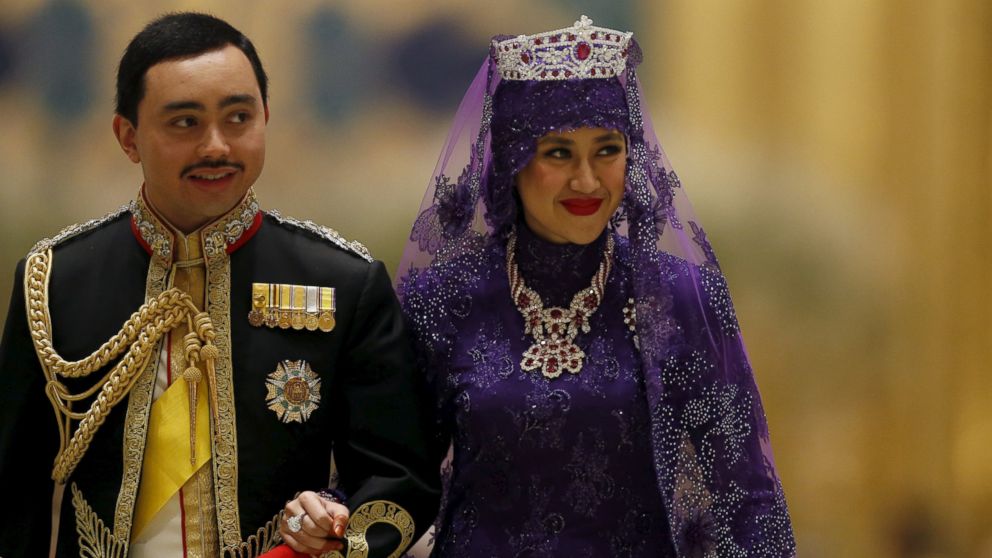 The lavish event took place in the 1,788-room residential palace called Istana Nural Iman.