Belgium PM: 'Preliminary Indications' Suggest Machete Attack Was Act of Terrorism
Police said the machete-wielding attacker yelled "Allah Akhbar."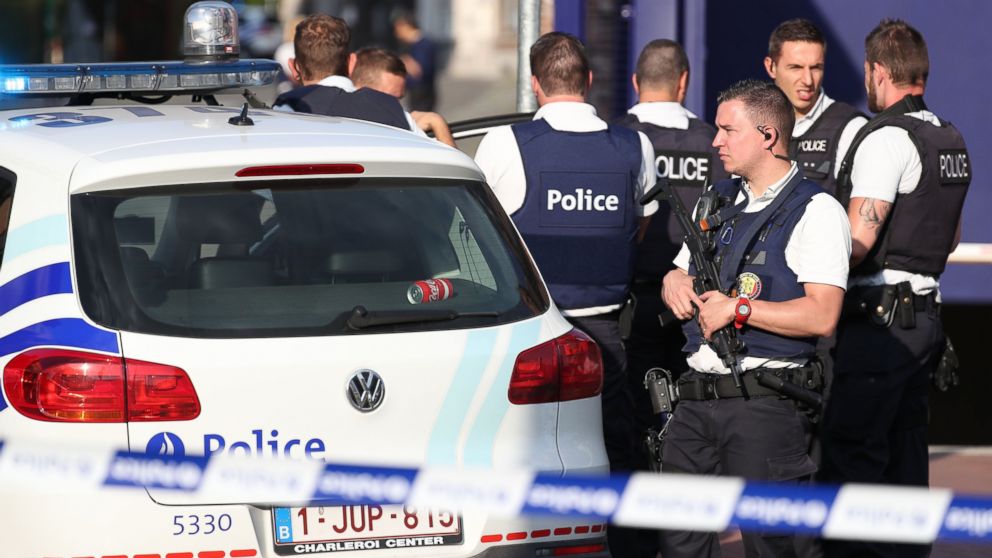 — -- Belgium's prime minister announced Sunday that the country is formally launching a "terrorist" investigation into Saturday's attack of two police officers outside a police station by a machete-wielding man who shouted "Allah Akhbar."
"The federal prosecutor has opened an investigation for attempt of terrorist murder," prime minister Charles Michel said Sunday morning.
The attack -- which Belgian interior minister Jan Jambon called an "act of barbarism" -- occurred in Charleroi, a city south of Brussels.
The assailant was shot and later confirmed dead by police. His identity has not been released.
Prime minister Michel said on Saturday that "preliminary indications" suggest the attack was an act of terrorism, but that authorities are still collecting information. The independent OCAM agency that assesses risks to Belgium's internal security was consulted and decided to keep the current threat level unchanged.
In light of the attack, Michel is meeting Sunday with the chiefs of the federal police and other security agencies. He cut short his vacation in the southern France to return to Belgium.
One of the officers was hit in the face with the machete blade and must undergo surgery for non-life threatening injuries. The other officer's injuries were minor, according to a Charleroi Police Department spokesman.
"Two policewomen officers injured by machete in front of police office by someone shouting 'Allah Akhkbar.' Individual was shot but is alive," read an initial tweet posted in French by Charleroi police. The Arabic phrase "Allah Akhkbar" means "God is greater."
Another tweet posted more than an hour later read in French: "The death of the attacker with a machete is confirmed. The two colleagues are out of danger. Thanks for the support."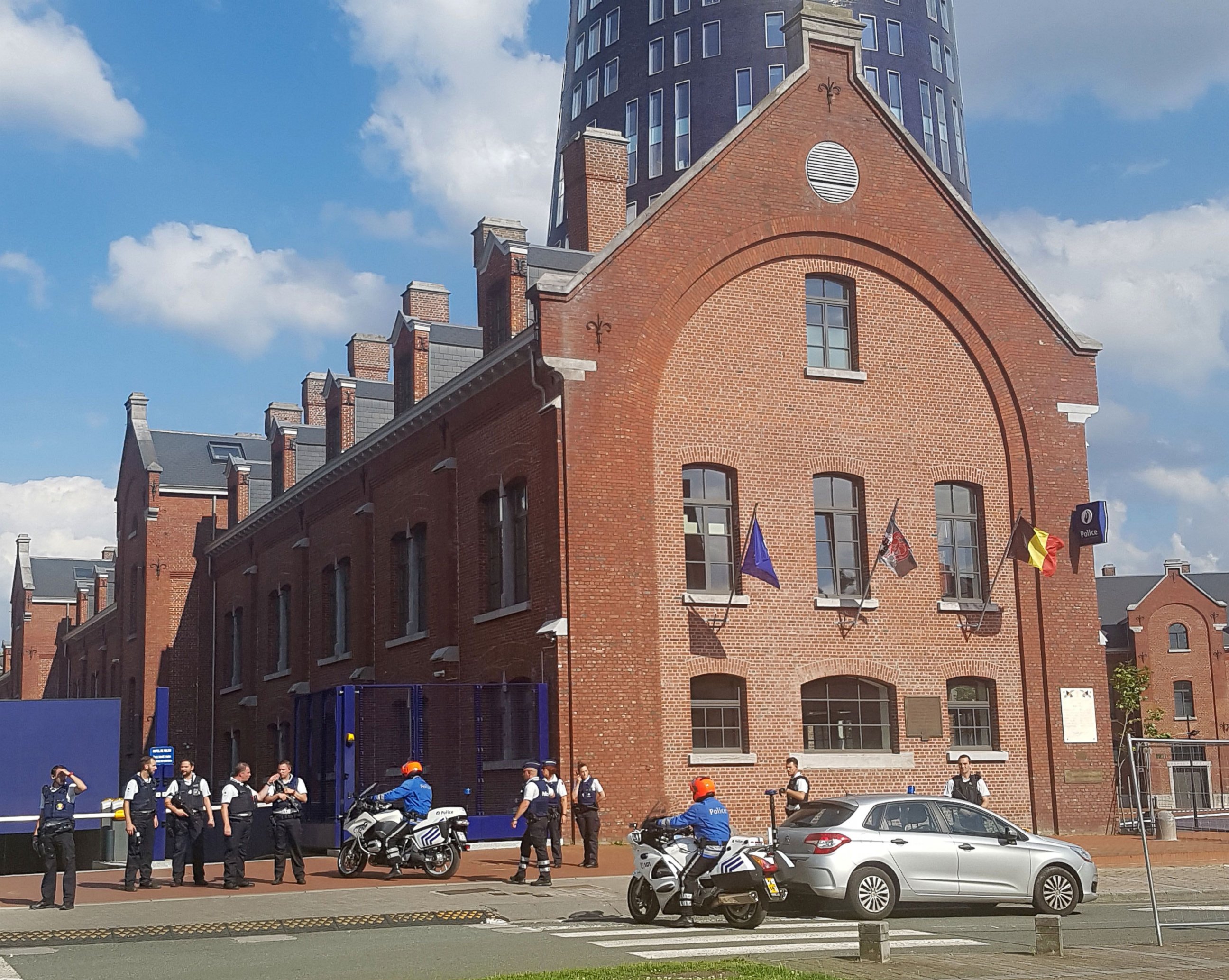 Charleroi police spokesman David Quinaux told The AP the attacker carried the machete in a sports bag and pulled it out as he arrived at a security checkpoint outside the city's police headquarters in mid-afternoon.
Prime minister Michel tweeted, "Thoughts go with the victims, their relatives and police officers. We are closely monitoring the situation."
Belgian officials said the local prosecutor in Charleroi and federal police are investigating the incident.
ABC News' Louise Dewast, Paul Pradier and Kirit Radia contributed to this report.