Police Search for Tiger on the Loose Outside Paris
Residents asked to stay indoors, avoid woods as search pauses for darkness.
November 13, 2014, 2:25 PM
— -- French authorities have told residents to stay indoors as they wait for daylight to resume searching for what officials say is a tiger on the loose in a Paris suburb.
"It is a tiger, for sure, a dangerous animal," Pierre-Emmanuel Portheret, deputy chief of police in Seine-et-Marne, France, told ABC News. "We don't know how much time it will take to find the tiger, maybe several days. The animal might get hungry by then."
The large cat was spotted near the town of Montevrain, outside of Paris, according to a news release from the Seine-et-Marne prefect.
Security forces were working with a lieutenant who specializes in hunting wolves to track down the feline, according to the Seine-et-Marne prefect. All residents of Montevrain, Chessy and Chalif were encouraged by police to stay indoors and avoid wooded areas as the search continues.
The ground search for the animal has ended for the night and will resume Friday morning at 7 a.m., according to Montevrain's Facebook page. Troops on the ground have been equipped with weapons and instructed to "neutralize" the animal, Portheret said.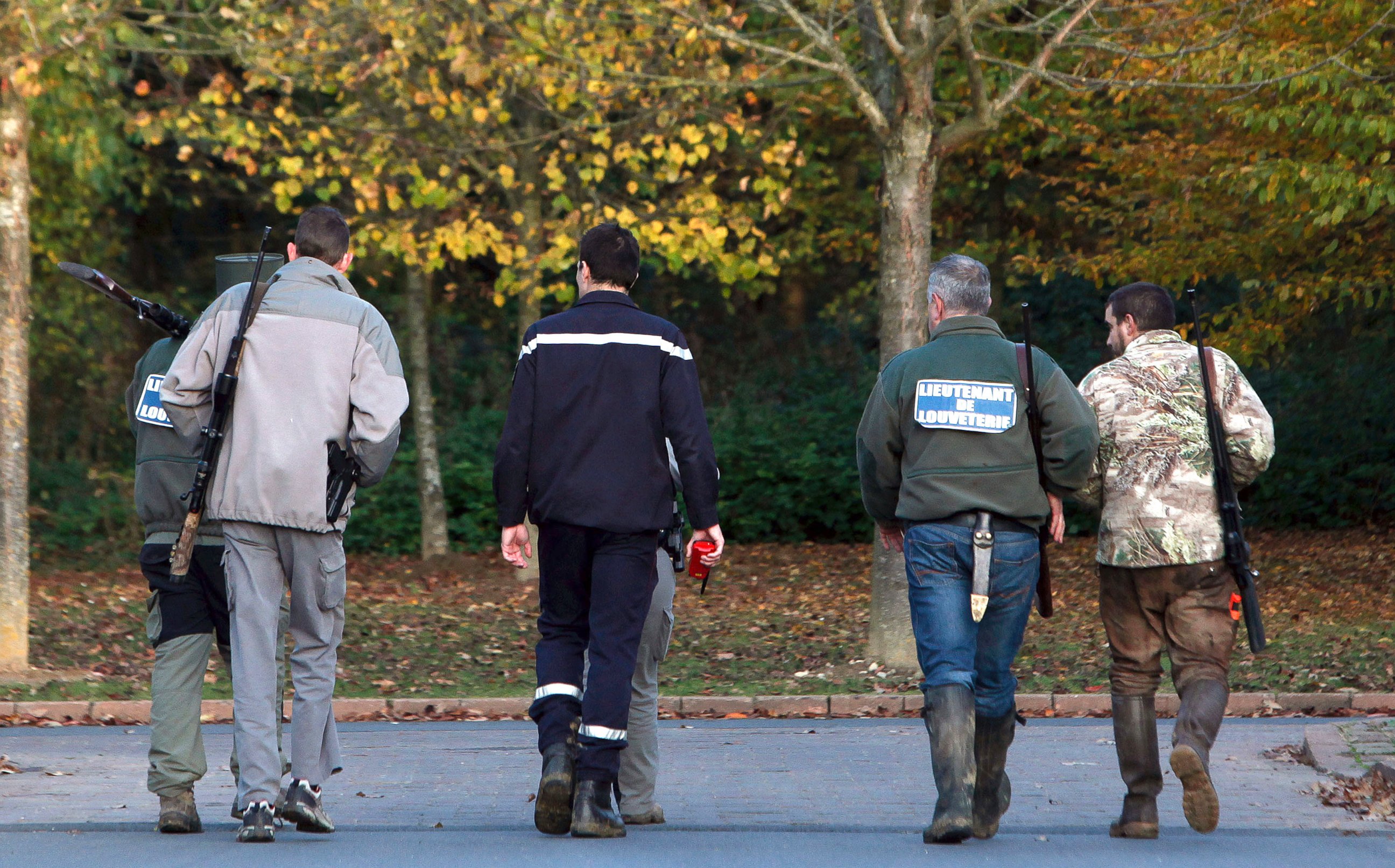 The town is located near a big cat park called "Parc des Félins de Nesles," but park officials told ABC News the tiger wasn't theirs.
"It's too young to be ours. Our small tigers are taken care of by their parents and they wouldn't let that happen," said a park spokeswoman. "We don't have nurseries."
The park has 180 animals, which are counted twice a day. The park spokeswoman told ABC News all animals had been accounted for this morning.
"With the security that we have here, it's impossible. It would have made holes everywhere along the barriers," said the spokeswoman.
Park officials said at least two of the park's employees were helping authorities look for the cub and confirmed the animal on the loose was a tiger.
A spokeswoman for Disneyland Paris, which is six miles from the search area, told ABC News the park has taken precautionary measures.
"We are working with authorities but so far they have not asked us close-off the park," the Disneyland Paris spokeswoman said. "We have gates all around us and police are patrolling the area. We cannot intervene outside the park. It's public property."
Disney is the parent company of ABC News.
ABC News's Ben Barnier contributed to this report.