A shark out for blood may have taken a bite out of an Australian surfer over the weekend, but it didn't damage the man's spirit.
Former professional surfer Paul Kenny, 50, said he head-butted and punched a shark that latched onto his arm over the weekend, scaring the predatory fish away and possibly saving his own life.
Kenny was surfing off Samurai Beach in New South Wales on Saturday morning when he decided to go deeper into the Pacific Ocean in an attempt to catch better waves, he told the Australian Broadcasting Corp.
The shark was swimming past him when it turned its snout and sunk its teeth into Kenny's right upper arm, Kenny said. He didn't see the shark because the water was "churned up" and white on the surface, he told The Australian newspaper.
"I ... just put my head down and head-butted it," he said. "And then it grabbed me, and I just starting punching it 'til it let go."
When Kenny mimed the size of the shark's head, it appeared longer than the length of a football. It is believed that a bull shark -- considered one of the most aggressive and dangerous shark breeds -- was the culprit, the Australian Broadcast Corp. reported.
After Kenny fought back, he said he was just "hoping it doesn't come back" as he tried to get to the shore as quickly as possible while holding his arm.
"There was blood everywhere," he said.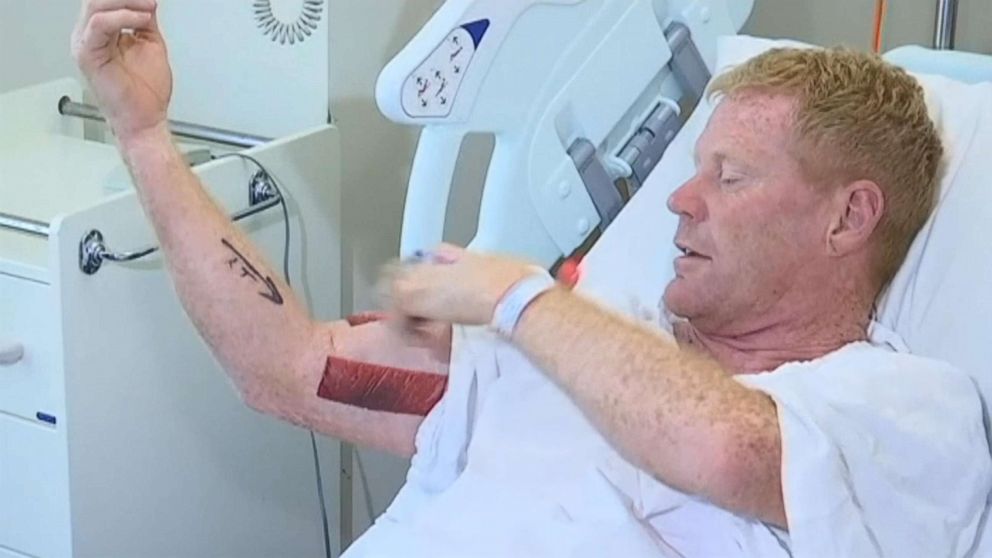 Witness Kimbo Tulia told the broadcast network that Kenny thought he hit a rock at first but then remained calm once he realized it was a shark attacking him.
First responders from New South Wales Ambulance described the bite as having a "significant amount of puncture wounds," according to the station. He required 20 stitches in his right bicep, The Australian newspaper reported.
Kenny appeared to be in good spirits as he described the encounter from his hospital bed, showing off his bandages and making lighthearted jokes with his family.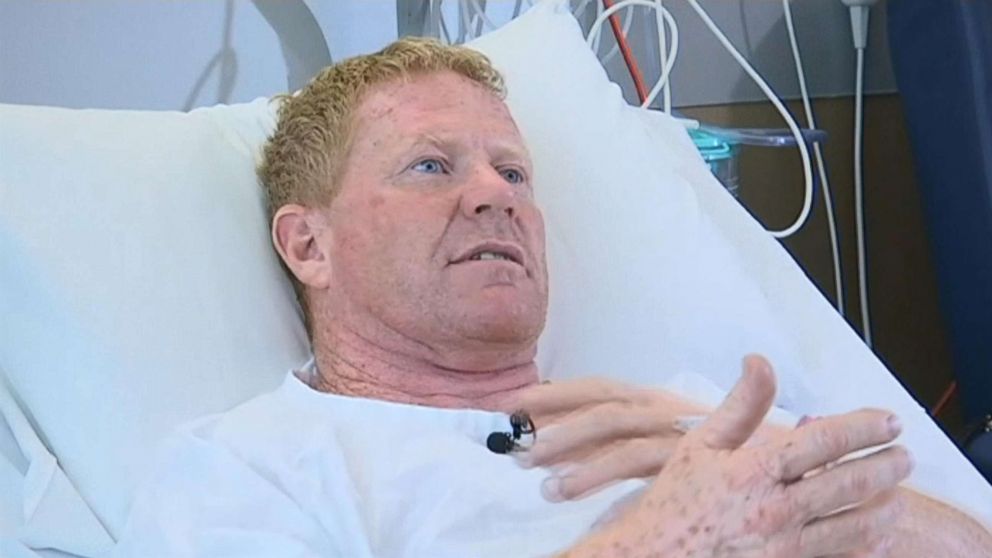 A couple who had seen Kenny go into the water just before the attack had decided not to go swimming because there were "probably sharks out there," they told the Australian Broadcasting Corp.
Kenny came back onto the beach "screaming out for help" just minutes after he initially went into the water, one witness said. The beach was closed Saturday after the attack.
Later, Kenny returned to the Samurai Beach Campground, warning other beachgoers about the danger in the water, one man who had planned on taking his kids swimming told the broadcast network.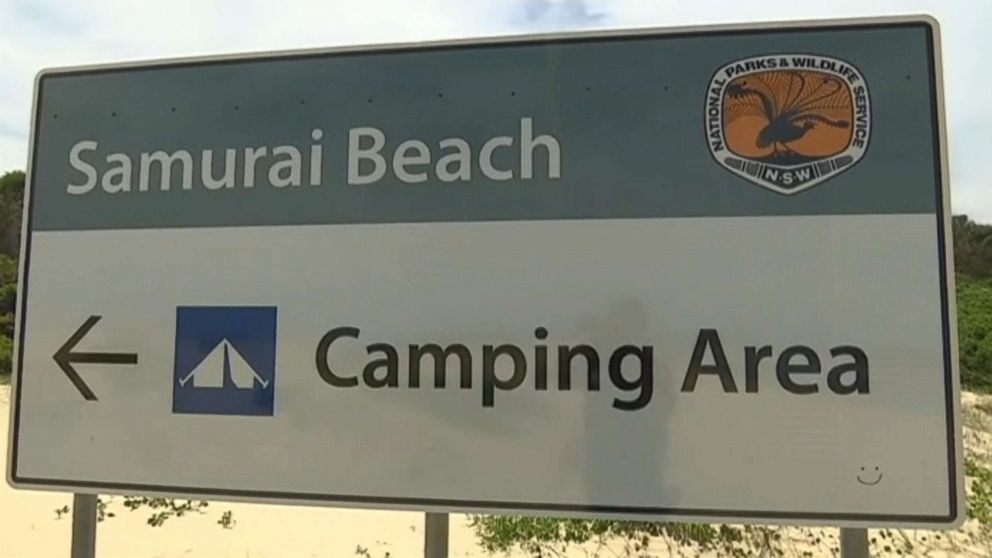 Most shark attacks occur less than 100 feet from the shore, mainly in popular beaches in North America, Australia and South Africa, according to National Geographic.
Experts believe a sperm whale carcass that had washed ashore near Samurai Beach and One Mile Beach last week led to the increase in shark activity in the area.