— -- A new glass frog species has recently been discovered in Costa Rica -- and it looks like a real-life Kermit the Frog!
The last new glass frog found in Costa Rica was described over four decades ago in 1973, according to the Costa Rican Amphibian Research Center (C.R.A.R.C.).
The C.R.A.R.C. described the new species, Hyalinobatrachium dianae, in a paper published this February in the zoology taxonomy journal Zootaxa, though the frogs were discovered a few years ago, C.R.A.R.C. founder Brian Kubicki told ABC News today.
Six specimens of the new amphibian were collected from three different tropical wet forest and rainforest sites in the Caribbean foothills of Costa Rica, Kubicki said.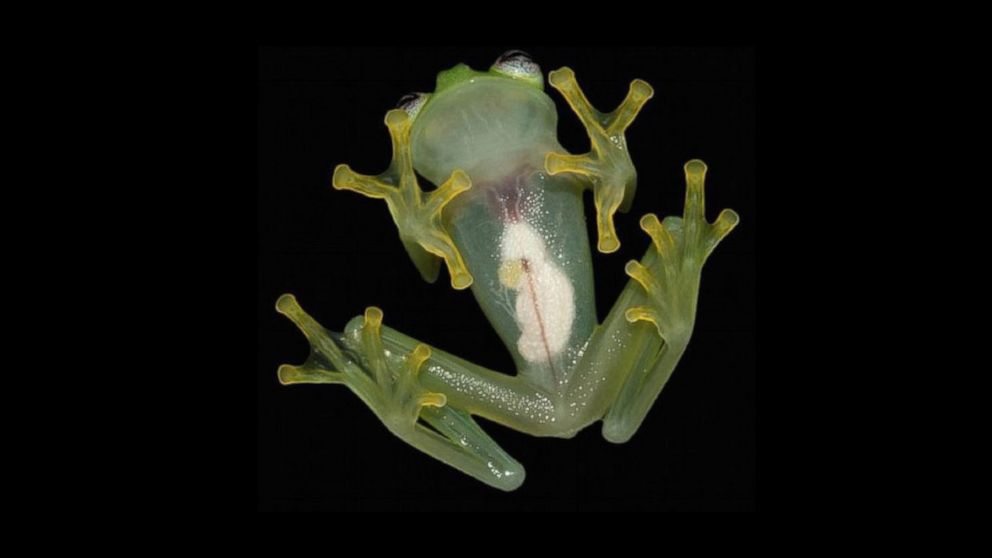 Years of studies and research had to be done before the Kermit doppelganger could be recognized as a new species, he added.
The H. dianae is different from other known glass frogs "due to its unique combination of morphological characteristics, advertisement call, and genetic distance," the C.R.A.R.C. said in its paper.
And fun fact: The new frog, H. dianae, was named after Kubicki's mother, Janet Diane Kubicki, he said.
"I love that this new frog is getting a lot of attention," Kubicki said. "To me, it's important because it highlights the diversity of amphibians in Costa Rica and shows there's so much more to be discovered and researched."