— -- The Syrian government has deliberately exploited the U.N. aid delivery system, depriving millions of Syrians in besieged and hard-to-reach areas of urgently needed food and medicine, according to a new report.
Over the past year, Syrian authorities denied the U.N. access to Syrians in need, blocked pre-approved aid convoys, and made sure that completed deliveries didn't contain enough aid, according to the report "Acess Denied" from Physicians for Human Rights, a New York-based advocacy organization that documents mass atrocities and severe human rights violations.
"By willfully impeding aid in an attempt to starve civilians, and collectively punishing entire communities through besiegement, the Syrian government is guilty of war crimes," the report said. The findings come as the Syrian conflict enters its seventh year.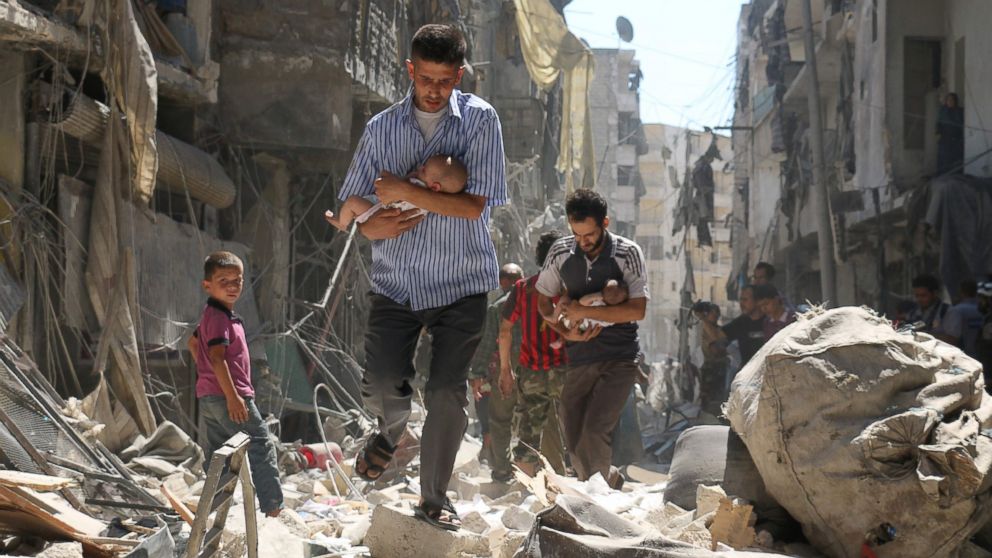 "The vast majority of convoys that did not actually reach populations in need were denied access because of restrictions from Syrian government officials," Elise Baker, author of the report and research coordinator at Physicians for Human Rights, told ABC News. "What surprised us the most is how clearly deliberate all of these restrictions in the aid delivery process are."
The analysis is based on data published in monthly reports from the U.N. secretary-general to the Security Council.
Although aid deliveries to besieged areas across Syria increased in 2016, the majority of Syrians in need continued to live without essential food and medicine because the Syrian government arbitrarily restricted or denied the deliveries, the report found.
"I hope that we can use the findings to show that this aid delivery process needs to be changed," said Baker.
"The U.N. should say, 'We are delivering aid based on humanitarian principles rather than your restrictions and manipulations' -- and report on it publicly when a convoy is turned away. Right now the aid delivery process allows the Syrian government to appear collaborative when actually it's blocking aid."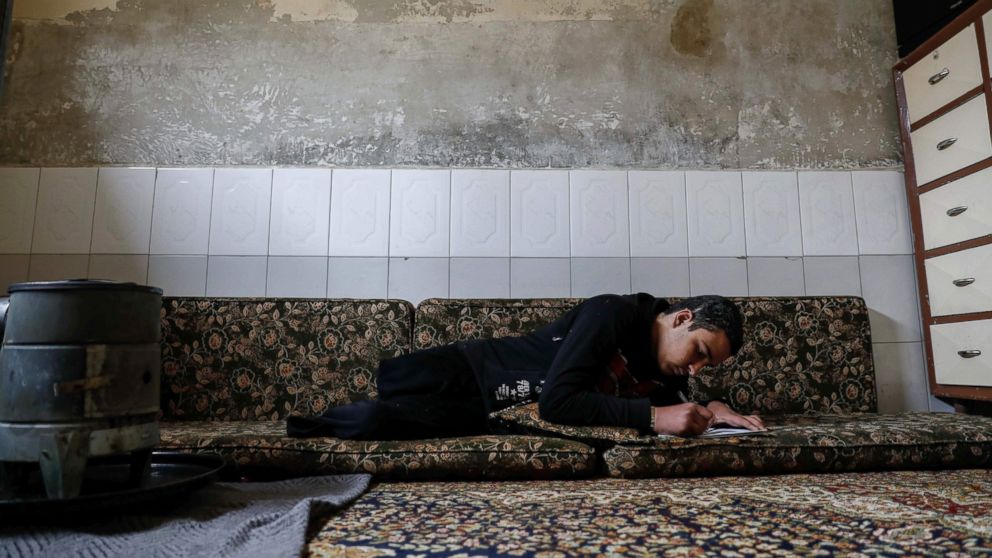 The U.N. informs the Syrian government, but doesn't request its approval, when it comes to cross-border convoys. But when it comes to inter-agency convoys to besieged locations within Syria, the U.N. requests approval from the Syrian government, said David Swanson, a spokesperson for the Office for the Coordination of Humanitarian Affairs at the U.N.
"It's a complicated process, but doing otherwise would only undermine our operations and jeopardize the lives of the drivers involved," Swanson told ABC News.
"Are we getting enough convoys in? The answer is no. However, this is a very complicated and complex working environment. We need to do much more which is exactly what all of us in the humanitarian community are trying to do," he said.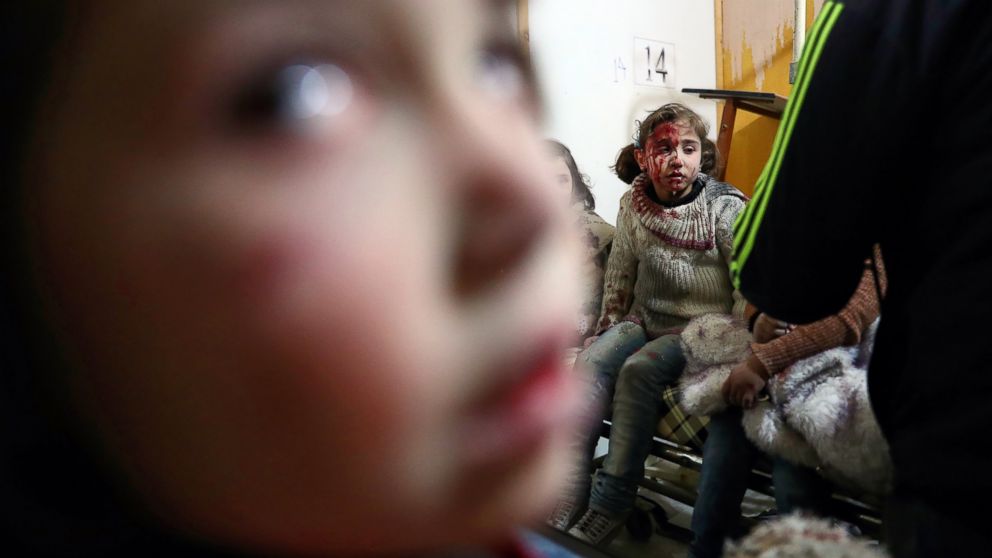 U.N. officials cited insecurity or lack of agreement from rebel groups as reasons convoys could not deliver aid, but the U.N. more often referred to "active obstruction" by Syrian authorities, according to the report.
On average, U.N. agencies were unable to deliver aid to more than 500,000 people for whom Syrian authorities had approved access each month from May 2016 through December 2016. By December 2016, the actual number of people receiving aid had dropped to 6,000 – less than 1 percent of the amount approved by the government, according to the report.
Throughout 2016, Syrian authorities prevented the delivery of more than 300,000 medical treatments to besieged and hard-to-reach areas, in direct violation of international humanitarian law, the report said.
Some Syrians living under siege have starved to death while waiting for the next aid delivery. In January 2016, more than two dozen people starved to death in the besieged town of Madaya.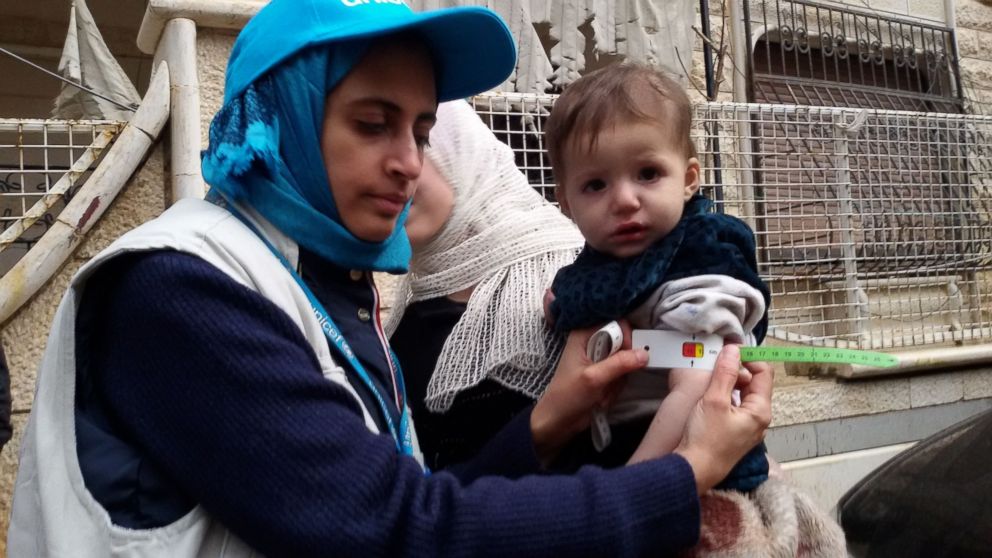 Close to 5 million people live in hard-to-reach and besieged areas in Syria. Since the beginning of 2017, the U.N. and its partners delivered aid to around 310,000 people in these areas.