— -- As the Syrian regime of Bashar al-Assad was accused of another chemical weapons attack, the Trump administration is trying to rally international condemnation of the regime and increase pressure on Russia to rein in its ally.
But more than nine months after President Trump ordered airstrikes on a Syrian air base after it deployed chemical weapons, yet another use of the internationally-banned weapons would be a sign of how intractable the conflict has become and how little influence the U.S. has to shape events in the country.
According to activists and rescue teams, Assad's government launched an attack with suspected poisonous gas that affected at least 20 civilians in a rebel-held suburb near Damascus, the Associated Press reported.
The area, known as eastern Ghouta, is an enclave of rebel support in a part of the country that Assad has long dominated during the country's near seven-year-old war. It has been under siege by the Assad regime for years now, but despite a ceasefire agreed to over the summer, the regime has starved and bombed the area for the past few months. In recent weeks, that bombing campaign escalated, according to monitoring groups.
Amid these latest allegations, Secretary of State Rex Tillerson is in France to launch the "International Partnership Against Impunity for the Use of Chemical Weapons" Tuesday with French Foreign Minister Jean-Yves Le Drian. The new 29-nation group is meant to increase pressure on the Assad regime for the use of chemical weapons, but especially on Russia for protecting the regime from repercussions at the UN Security Council and elsewhere.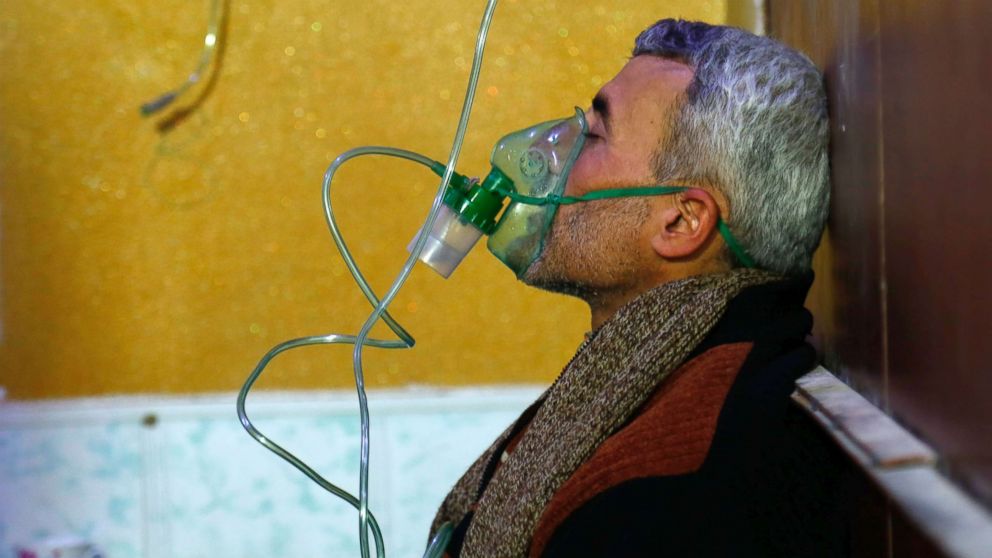 "Let's be clear: Russia's unwillingness or inability to restrain the Assad regime is costing innocent Syrian lives. We've been firm in our determination to hold parties accountable for the use of chemical weapons, which have killed far too many Syrians," State Department spokesperson Heather Nauert tweeted Monday.
The new partnership will unveil a series of commitments "aimed at strengthening their cooperation in the fight against impunity for those who use or develop chemical weapons," according to the French Foreign Ministry, including collecting, sharing. and publicizing information about chemical attack perpetrators.
"Russia has failed to rid Syria of chemical weapons, and they've been blocking chemical weapons organizations. Enough is enough," Under Secretary of State for Public Affairs Steve Goldstein told reporters Monday.
But less than a week ago in a major policy speech, Tillerson said that the U.S. airstrikes last April on Assad's airbase were meant "to dissuade the Syrian regime from further use or proliferation of chemical weapons." On his flight back to Washington afterwards, he also told ABC News the U.S. and Syria were "very well aligned" in Syria and their end goals there.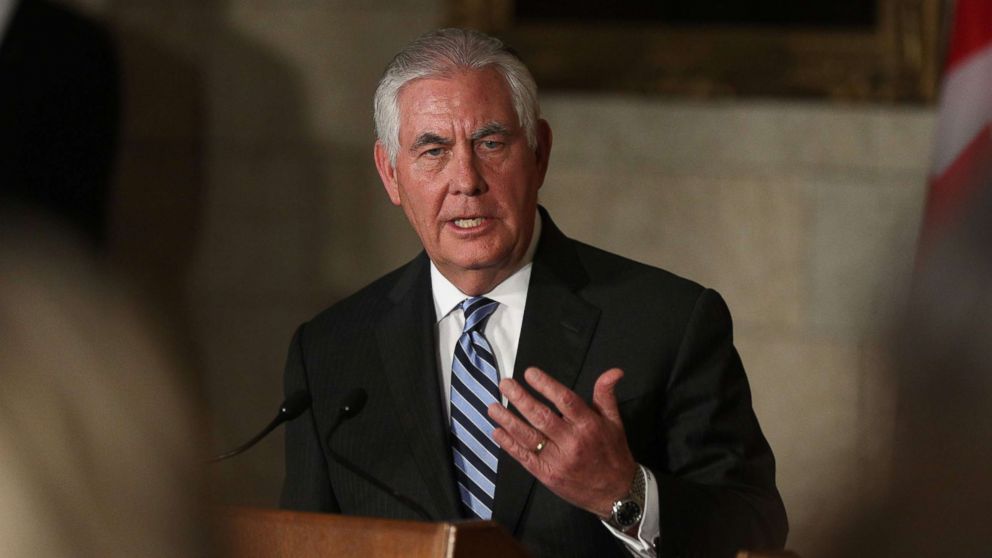 "That's why we're disappointed with the Foreign Minister's comments," Goldstein said, a reference to Russian Foreign Minister Sergei Lavrov today accusing the U.S. of fomenting unrest and instability in Syria and even supporting al Qaeda-linked militants. "The Secretary is very unhappy that Russia has not stepped up to the plate as we would expect them to," Goldstein added.
To critics, Russian intransigence and stalwart support for Assad are a reality that the administration should have seen earlier. "Russia has fooled the U.S. again in Syria," the Washington Post editorial board warned in a recent headline.
Either way, it's unclear how another international group or more public statements from the U.S. will change the situation on the ground, especially as Assad's forces continue to regain territory. As Tillerson said in that speech last week, the regime now controls about half of the country's population and territory, thanks in large part to Russian support.